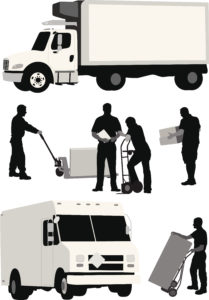 Auto Care Association Paint Body and Equipment Specialists segment liaison Paul Fiore on Monday said jobbers are continuing to operate during state COVID-19 coronavirus closures.
Major national distributor LKQ also assured the industry Thursday it would continue to serve shops.
The Department of Homeland Security Cybersecurity and Infrastructure Security Agency has recommended that "Automotive repair and maintenance facilities" be classified as essential businesses. Though the agency's classification is nonbinding, both California and Michigan specifically referenced it in their recent shelter-in-place orders closing nonessential businesses.
However, body shops need their supply chains to operate, which prompted us to reach out to the PBES industry to see if it had experienced any difficulties with executive orders or if repairers could expect any differences in delivery processes.
LKQ directed us to a Thursday letter by LKQ North American wholesale division President Justin Jude.
"Typically, in times of emergency, gas stations and auto supply, auto repair and related facilities are considered essential businesses because people need to be able to operate their vehicles during such times," Jude wrote to customers. "Indeed, the recent orders in California and Pennsylvania specifically called out auto-repair as an essential business. As such, if our customers are open helping individuals repair their vehicles, we will continue to operate and deliver the parts needed to make such repairs." (Emphasis Jude's.)
The Homeland Security guidance and basic logic seems to imply auto parts and paint and materials supply and distribution would be included, but it's not as blatantly spelled out as auto repair. This seems as though it could cause confusion, as could potentially the wording in state and local government orders.
Fiore said he felt a couple of states weren't "drilling down into that," and the Auto Care Association had been working with congressional offices to clarify "that the supply chain is included."
However, while consumer-facing operations like retail auto parts stores had encountered difficulties, what collision repairers would consider the PBES industry's businesses were largely OK, Fiore said.
He forwarded us a look from a PBES Committee member on the West Coast.
"Collision centers and their suppliers have been deemed essential business for now … and therefore are continuing to repair albeit under new circumstances and protocols," the member wrote.
Both jobber and warehouse distributors were running with fewer staff and different hours, the committee member told Fiore.
"Jobber Distributors are certainly seeing a slow down and are relying on call-in orders, payment over phone or internet (where possible) and limited delivery/pick-up windows.  Hours have changed, staff are being staggered and there have been some layoffs and furloughs."
"… Warehouse Distributors are also remaining open with abbreviated staff and, in some cases, hours of operation."
The PBES committee member said manufacturers "have pivoted staff to fully home office and are working to communicate through more digital avenues.  Being shop-centric this is challenging but it looks like they are working on a stream of content to broadcast throughout this period hoping shops and jobbers take advantage of the education and training for when business begins to normalize again."
Fiore said he'd spoken to a couple of PBES companies, and most of the ones he could contact were "still open." He said he thought the paint and material situation was actually "pretty good," with plants running and "good inventory."
"Also, importantly, we are communicating regularly with our key suppliers to help ensure product availability and sourcing options in the event certain geographies are unable to produce or ship parts," Jude wrote to LKQ customers. "At present, we believe our current inventory levels and strategic sourcing decisions will help us mitigate any disruption to our business and allow us to continue servicing our customers."
The PBES committee member noted "Limited distribution of PPE type equipment such as masks, respirators, gloves, etc."
"(A) Distributor I am friendly with would typically buy anywhere from 5-10 cases of masks a week and is now limited to one case per week," the committee member wrote. "Same is beginning to happen with gloves.  Manufacturers are looking at ways to drop-ship on behalf of these warehouses to protect the local inventory but still supply the demand being created at the Jobber and Shop levels of the supply chain."
Like the PBES committee member, LKQ described health precautions.
"At LKQ, the health and safety of our team members, customers and communities where we live and serve is of utmost importance to us," Jude wrote. "Within LKQ, we have been proactive in an attempt to protect the health and safety of our team members and customers. We are following the guidelines of the Centers for Disease Control (CDC) and other relevant regulatory authorities, and we have the resources in place to respond quickly as needed to any of our locations, including our warehouses, salvage yards, distribution centers and our corporate support centers. …
"We remain committed to serving our customers and are confident we are implementing precautionary measures to promote the health and safety of all involved."
The PBES committee member also mentioned repairer sanitation procedures, including:
° Concierge pick-up: shop staff picking up vehicles from customers' homes to create a 'no-touch' environment
° Tremendous time spent disinfecting vehicles on the front and back end of repairs for customer and employee safety
° Remote estimating through pictures, video, phone calls, etc. (Minor formatting edits.)
The National Institutes of Health on March 17 announced that research it had done alongside the Centers for Disease Control, UCLA and Princeton examined the length of time COVID-19 can live on various surfaces.
"The scientists found that severe acute respiratory syndrome coronavirus 2 (SARS-CoV-2) was detectable in aerosols for up to three hours, up to four hours on copper, up to 24 hours on cardboard and up to two to three days on plastic and stainless steel," NIH wrote about the research published in the New England Journal of Medicine. "The results provide key information about the stability of SARS-CoV-2, which causes COVID-19 disease, and suggests that people may acquire the virus through the air and after touching contaminated objects."
NCS/Single Source and WESCO have not yet responded to email inquiries on their experiences during the COVID-19 issue. FinishMaster parent company Uni-Select said it should have information for us today; continue to check Repairer Driven News for updates.
In related news, Automotive News reported Monday that while states might be forcing dealership showrooms to close, they're permitting the companies' parts and service departments to remain open.
More information:
"CISA RELEASES GUIDANCE ON ESSENTIAL CRITICAL INFRASTRUCTURE WORKERS DURING COVID-19"
CISA, March 19, 2020
CISA "Identifying Critical Infrastructure During COVID-19" webpage
Centers for Disease Control COVID-19 coronavirus webpage
Share This: