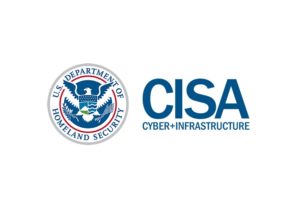 The U.S. Homeland Security Cybersecurity and Infrastructure Security Agency on Thursday issued guidance declaring auto repairers an "essential" service for "continued critical infrastructure viability."
CISA Director Christopher Krebs' memo cautions the document is "advisory in nature" and not a federal directive or standard. (Emphasis CISA's.) But it ought to help collision repairers keep their companies open and running as state and local officials consider preventative COVID-19 coronavirus closures.
In fact, Democratic California Gov. Gavin Newsom on Thursday ordered Californians to stay home over COVID-19 "except as needed to maintain continuity of operations at the federal critical infrastructure sectors." His executive order included a link to Krebs' memo and a related CISA overview of 16 critical sectors.
"Automotive repair and maintenance facilities" made the CISA list in the transportation sector. CISA also included "Employees supporting or enabling transportation functions, including … maintenance and repair technicians" and "Employees who repair and maintain vehicles, aircraft, rail equipment, marine vessels, and the equipment and infrastructure that enables operations that encompass movement of cargo and passengers."
"The Auto Care Association has been working tirelessly on the Federal, State and local level to educate officials on the need to include Transportation Services on the list of essential businesses that should remain open during emergency shutdown orders in order to ensure the mobility of the public and most importantly emergency service personnel," Auto Care Association CEO said in a statement Friday.
Auto insurance also seems to have made the list under what CISA called "Workers who are needed to process and maintain systems for processing financial transactions and services (e.g., payment, clearing, and settlement; wholesale funding; insurance services; and capital markets activities)."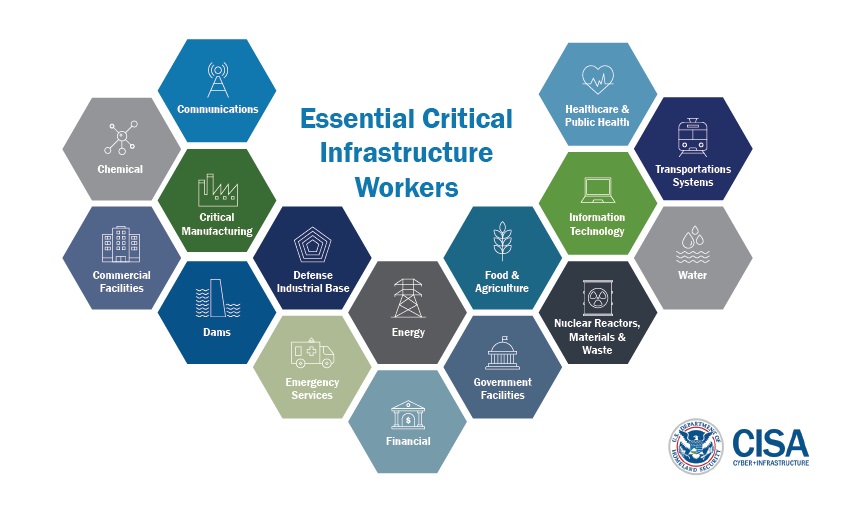 Auto repairers also have been deemed essential services and permitted to remain open in New York. Gov. Andrew Cuomo on Friday ordered all nonessential businesses closed effective 8 p.m. Sunday.
The Empire State Development Corporation has listed both "auto repair" and "automotive repair" as essential. It also listed "insurance."
"If you work in a critical infrastructure industry, as defined by the Department of Homeland Security, such as healthcare services and pharmaceutical and food supply, you have a special responsibility to maintain your normal work schedule," Republican President Donald Trump's "Coronavirus Guidelines for America" state.
"In accordance with this mandate, and in collaboration with other federal agencies and the private sector, CISA developed an initial list of 'Essential Critical Infrastructure Workers' to help State and local officials as they work to protect their communities, while ensuring continuity of functions critical to public health and safety, as well as economic and national security," Krebs wrote. "The list can also inform critical infrastructure community decision-making to determine the sectors, sub-sectors, segments, or critical functions that should continue normal operations, appropriately modified to account for Centers for Disease Control (CDC) workforce and customer protection guidance."
CISA said the list of sectors and employees was "an initial recommended set and are intended to be overly inclusive" and could be altered over time. Feedback can be sent to  CISA.CAT@CISA.DHS.GOV.
"As the nation comes together to slow the spread of COVID-19, everyone has a role to play in protecting public health and safety. Many of the men and women who work across our nation's critical infrastructure industries are hard at work keeping the lights on, water flowing from the tap, groceries on the shelves, among other countless essential services," Krebs said in a statement. "As the nation's risk advisor, this list is meant to provide additional guidance to state and local partners, as well as industry, building on the President's statement that critical infrastructure industries have a special responsibility to keep normal operations.  We're providing recommendations for these partners as they carry out their mission to keep their communities safe, healthy, and resilient. And on behalf of CISA, we thank the brave men and women who continue these essential jobs in challenging times."
More information:
"GUIDANCE ON THE ESSENTIAL CRITICAL INFRASTRUCTURE WORKFORCE"
U.S. Homeland Security Cybersecurity and Infrastructure Security Agency, March 19, 2020
"CISA RELEASES GUIDANCE ON ESSENTIAL CRITICAL INFRASTRUCTURE WORKERS DURING COVID-19"
CISA, March 19, 2020
CISA "Identifying Critical Infrastructure During COVID-19" webpage
Centers for Disease Control COVID-19 coronavirus webpage
Images:
The U.S. Homeland Security Cybersecurity and Infrastructure Security Agency on March 19, 2020, issued guidance declaring auto repairers an "essential" service for "continued critical infrastructure viability." (Provided by CISA)
The U.S. Homeland Security Cybersecurity and Infrastructure Security Agency considers 16 sectors essential for the national infrastructure. (Provided by CISA)
Share This: