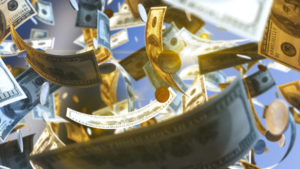 The nation's body shops and other small businesses can apply for up to $10 million in low-interest forgiveable Paycheck Protection Program loans.
The loans have a two-year maturity and were originally set at 0.5 percent interest, but the Small Business Administration raised the rate to 1 percent. Payments can be deferred for six months, though the interest continues.
Collision repairers can borrow up to the equivalent of 10 weeks of payroll (up to $10 million) and have it all forgiven, with the amount waived proportional to the amount of employees kept on without pay cuts. The SBA said Friday small businesses must spend at least 75 percent of the money on payroll and the remaining 25 on payroll or other core expenses (e.g. rent) to have the debt wiped clean. The forgivable spending must occur over an eight-week period.
"These loans will bring immediate economic relief and eight weeks of financial certainty to millions of small businesses and their employees," SBA Administrator Jovita Carranza said in a statement Friday. "We urge every struggling small business to take advantage of this unprecedented federal resource – their viability is critically important to their employees, their community, and the country."
According to the SBA, auto body shops and other small businesses should prepare for their banker's loan process with this form.
Bank of America said it "may be helpful" for applicants to be armed with their 2019 payroll report to the IRS and payroll report by employee as of Feb. 15 (or the nearest possible report after that date). The bank said shops should also have ready a "Listing of 1099's-MISC for 2019 independent contractors, by person, as reported to the IRS," but "Do NOT include 1099's for services."
Businesses might want to quickly get in touch with their bank or other eligible lender to ensure as smooth and fast a process as possible — and to ensure there's still money available.
Wells Fargo on Sunday said the $10 billion it planned to loan out had already been spoken for.
"The company has received forms from customers expressing interest in the PPP that it expects will fill the company's capacity to lend under the program, as it continues to operate under existing asset cap limitations," Wells Fargo wrote in a news release.
Wells Fargo's capability to make loans had been capped by the Federal Reserve in 2018 after allegations of phony accounts and consumer abuses, according to CBS News. CBS reported that the bank has asked the Fed for a break on the penalty given the COVID-19 coronavirus pandemic. As of Sunday, that apparently hadn't happened.
"We are committed to helping our customers during these unprecedented and challenging times, but are restricted in our ability to serve as many customers as we would like under the PPP," Wells Fargo CEO Charlie Scharf said in a statement. "While all businesses have been impacted by this crisis, small businesses with fewer than 50 employees and nonprofits often have fewer resources. Therefore, we are focusing our efforts under the Paycheck Protection Program on these groups."
The company said it would provide updates to everyone who had applied by Sunday.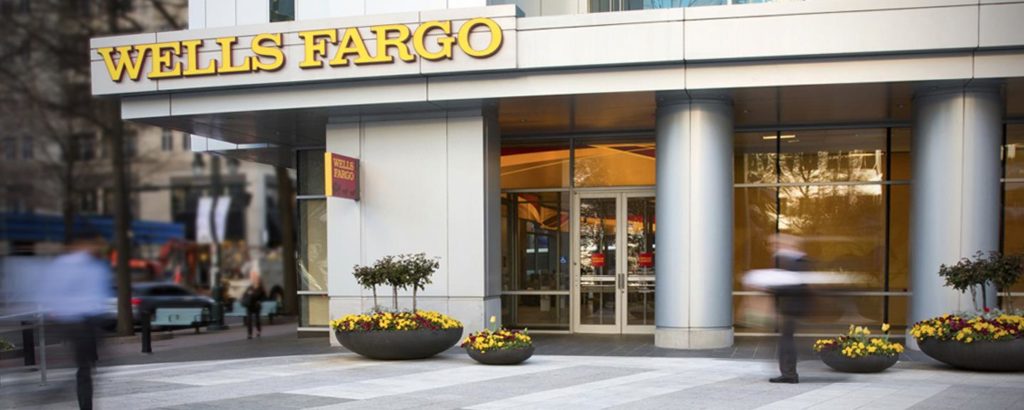 The SBA said it launched the program Friday, and the Washington Post reported the program had problems and heavy demand on its first day.
"Banks have been readily working around the clock to support their customers since this pandemic started," Consumer Bankers Association CEO Richard Hunt said in a statement Friday. "We know Americans are struggling both physically and financially and are eager to ensure assistance funds authorized by Congress go to small businesses and their employees as quickly as possible.
"Having just received guidance outlining how to implement a $349 billion program literally hours before it starts, we would ask for everyone to be patient as banks move heaven and earth to get a system in place and running to help America's small businesses and the millions of men and women who work at them."
Bank of America on Monday said its lending would be limited to existing small business customers — and not those with a "business credit or borrowing relationship with another bank."
The company has already received applications from 177,000 small businesses seeking a collective $32.6 billion, CNBC reported Monday. The network reported that the bank wanted to serve existing customers before it would consider anyone else.
Independent Community Bankers Association CEO Rebeca Rainey told her members Friday that the launch was "flawed" and "filled with high tensions and desperate attempts by community bankers to meet the needs of their small-business customers."
"Community bankers have always been there to meet their customers' needs, and to be faced with a situation like they experienced today—in which they were unable to access the SBA programs promised to America's small businesses due to failed technology links and portals—has been beyond stressful and disappointing for community bankers."
Treasury Secretary Steven Mnuchin on Twitter described $1.8 billion in loans "processed" by the SBA on Friday.
UPDATE over $1,800,000,000 #PPPloan now processed by @SBAgov mostly all from community banks. Big banks taking in large amounts but not yet submitted in these numbers! #CARESAct #SmallBusiness

— Steven Mnuchin (@stevenmnuchin1) April 3, 2020
The American Bankers Association's Bankers Journal reported Monday that banks and small businesses might see things improve.
"Responding to concerns from banks that were unable to access SBA systems on Friday, SBA officials emphasized that they have been balancing security and speed in providing access to the systems that allow banks to make PPP loans," the magazine reported. "As of Sunday morning, nearly 1,900 lenders had processed almost 78,000 PPP loans totaling $22 billion, the officials said, adding that up to 150 lenders are being approved to make PPP loans each hour and that new systems designed to help banks connect to SBA and process PPP loans are expected to go on line as soon as Monday."
The loans don't require collateral or a personal guarantee, and the SBA will guarantee 100 percent of the amount to bankers. The agency will pay them a fee on top of whatever the banks make on the 1 percent loans. (The Federal Reserve on March 15 cut the federal funds rate target — the interest when banks borrow from each other overnight — to 0-0.25 percent and the primary credit rate to 0.25 percent.)
It's possible some repairers' banks will be unable to participate on economic grounds.
Rainey on April 1 called the SBA's original 0.5 percent interest rate inadequate for community banks. "Community bank lenders cannot 'break even' with such a low rate of interest and for many it will not be economic or feasible to participate in the program," she wrote to Treasury and the SBA. The CARES Act permitted up to 4 percent interest, which Rainey at the time called "reasonable" and described as a break-even point for community bankers.
However, she didn't raise the interest rate issue in her Saturday letter to Treasury and the SBA.
The SBA on Friday said payroll costs "include salary, commissions, tips; certain employee benefits including sick leave and health care premiums, and state and local taxes" and exclude "the prorated portion of any compensation above $100,000 per year for any person."
Repairers who want to take advantage of the service might wish to hustle to avoid being left out. The CARES Act allocates $349 billion for the program, which would only cover 34,900 small businesses claiming $10 million.
"Funding of $349 billion is frankly inadequate for the magnitude of need in the American small business community and is likely to run out quickly," Rainey wrote to the Treasury Department and SBA on Saturday. "When the large banks all come fully online, these funds will be depleted rapidly, and thousands of cash-starved small businesses who believe they were promised access to credit will be frustrated and angry. We urge an immediate request to Congress for additional funding and will work with you to secure it. Without adequate scale, the Program cannot meet its potential."
However, the ABA Banking Journal reported that "Mnuchin also expressed his view that it will be important for members of Congress and the president to provide more PPP funds when the $349 billion currently allocated runs low."
Republican President Donald Trump on Saturday promised to ask for more money if that happened.
I will immediately ask Congress for more money to support small businesses under the #PPPloan if the allocated money runs out. So far, way ahead of schedule. @BankofAmerica & community banks are rocking! @SBAgov @USTreasury

— Donald J. Trump (@realDonaldTrump) April 4, 2020
Shops who have instituted furloughs, layoffs and pay cuts as a response to a COVID-19 economic slowdown or will do so in the future are still eligible for the loan. If the repairer hires everyone back and restores salaries by a June 30 deadline, the SBA won't reduce the amount it forgives, either.
"You have until June 30, 2020 to restore your full-time employment and salary levels for any changes made between February 15, 2020 and April 26, 2020," the Treasury Department states.
It said the loan forgiveness process would entail "a request to the lender that is servicing the loan. The request will include documents that verify the number of full-time equivalent employees and pay rates, as well as the payments on eligible mortgage, lease, and utility obligations. You must certify that the documents are true and that you used the forgiveness amount to keep employees and make eligible mortgage interest, rent, and utility payments. The lender must make a decision on the forgiveness within 60 days."
Correction: An earlier version of this story incorrectly described the forgivable amount of PPP loans. 
Businesses can borrow about 2.5 months worth of payroll, up to $10 million. The SBA forgives the whole thing and interest if the money was spent during an eight-week period; it decreases the forgivable amount proportional to cuts in the company's workforce or pay. At least 75 percent of the borrowed amount must go to payroll during those eight weeks, the remaining 25 percent can be used for certain eligible expenses including utilities and rent.
"The amount of loan forgiveness can be up to the full principal amount of the loan and any accrued interest," the SBA wrote April 15. "That is, the borrower will not be responsible for any loan payment if the borrower uses all of the loan proceeds for forgiveable purposes described below and employee and compensation levels are maintained. The actual amount of loan forgiveness will depend, in part, on the total amount of payroll costs, payments of interest on mortgage obligations incurred before February 15, 2020, rent payments on leases dated before February 15, 2020, and utility payments under service agreements dated before February 15, 2020, over the eight-week period following the date of the loan. However, not more than 25 percent of the loan forgiveness amount may be attributable to non-payroll costs."
The article has since been corrected to address this.
More information:
Treasury Department CARES Act "Assistance for Small Businesses" webpage
"Thousands flood banks as federal small-business loan program has a chaotic first day"
Washington Post, April 3, 2020
Small Business Administration Paycheck Protection Program interim final rule
"ICBA urges Payment Protection Program changes amid flawed launch"
Independent Community Bankers Association, April 6, 2020
"Mnuchin, Top SBA Officials Answer Banker Questions on PPP"
ABA Banking Journal, April 6, 2020
"SBA's Paycheck Protection Program for Small Businesses Affected by the Coronavirus Pandemic Launches"
SBA, April 3, 2020
"Wells Fargo Receives Strong Interest in the Paycheck Protection Program (PPP)"
Wells Fargo, April 5, 2020
"Bank of America sees booming rescue loan demand, with applications for nearly 10% of program"
CNBC, April 6, 2020
"Wells Fargo stops taking applications for Paycheck Protection Program loans"
Wells Fargo, April 6, 2020
Images:
Collision repairers can take advantage of $349 billion in small business loans offered by the CARES Act. (aislan13/iStock)
A Wells Fargo is shown. (Provided by Wells Fargo)
Treasury Secretary Steven Mnuchin. (Provided by Treasury Department)
Share This: