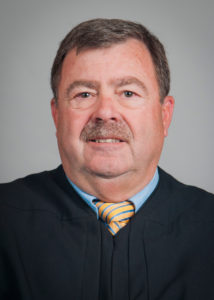 The Indiana Court of Appeals in February ruled that Allstate and other insureds must deal in good faith with a party considered an additional insured.
"With apologies to Gertrude Stein, an insured is an insured is an insured is an insured for purposes of an insurer's duty of good faith and fair dealing," states the Feb. 12 decision by Judge Terry Crone on behalf of a 3-0 court.
The appellate court decision merely reverses a lower court summary judgment in favor of Allstate. There's no decision yet on whether Allstate behaved in bad faith, merely that the case should be permitted to stand.
Allstate has since appealed to the Indiana Supreme Court.
"(P)ublic policy supports Allstate's position," Allstate wrote in a motion for transfer March 31. "There is a very real difference between premium-paying named insureds and policyholders who are parties to the insurance contract and non-named and non-policyholder insureds. A named insured chooses to pay premiums in exchange for the expectation that the insurer will, in good faith, protect the named insured's interests and indemnify the named insured for covered losses. A person merely seeking coverage under another's policy has not made such a choice or entered any such transaction with the insurer."
For now, the appellate court decision also reaffirms a point of law that repairers, regulators and customers in Indiana should remember: Third-party claimants can't sue insurers for bad faith over the handling of their claim. Shops, customers and regulators in other states might want to check their own laws on this point as well.
In Indiana, a mistreated third-party claimant would have to sue the actual policyholder for redress instead, according to the lawyer for the plaintiff in Schmidt v. Allstate.
"The third party can file suit against the tortfeasor to recover their damages, and assuming the tortfeasor has insurance coverage, his insurer is obligated to the tortfeasor to defend the claim and pay any assessed damages within the policy limits," John Helm of Schreckengast & Helm wrote in an email March 13. "(It gets a little more complicated, however, because if the tortfeasor demands that his insurance company pay a claim in order to protect the tortfeasor from a potential judgment in excess of his policy limits, and the insurance carrier refuses, and a judgment is entered in excess of the available insurance  limits exposing the tortfeasor to personal liability, the tortfeasor can then assign his potential bad faith claim to the third party claimant in exchange for a release of that liability under certain circumstances.)"
Schmidt v. Allstate can be traced back to October 2012, when Monika Schmidt was injured while riding in a vehicle driven by her friend Deborah Fisher. Another vehicle driven by Robert Bromley struck Fisher's car, injuring Schmidt. Fisher's policy defined "Insured Person(s)" to include "any person while in, on, getting into or out of, or getting on or off of an insured auto with your permission."
Schmidt sued Fisher for negligence and demanded Fisher's $100,000 in underinsured motorist coverage. (Schmidt also sued Bromley for negligence, but he was dropped from the case in 2016.)
According to Crone in the decision:
After unsuccessful settlement negotiations, Schmidt amended her complaint to include an underinsured motorist claim against Allstate and a bad-faith claim based on Allstate's handling of that claim. Schmidt alleged that Allstate breached its duty of good faith and fair dealing with respect to her as its insured by failing to promptly inform her of the existence of the underinsured motorist coverage under its policy, failing to promptly respond to her coverage claim, failing to make a reasonable settlement offer, failing to promptly assign an adjuster to her claim, falsely asserting that she had to file suit against Allstate before her claim would be considered, and demanding that Fisher be dismissed from the lawsuit before it would consider Schmidt's claim, among other things. Allstate and Schmidt ultimately settled the underinsured motorist claim.
Allstate unsuccessfully sought summary judgement in April 2017, arguing it acted in good faith. But in October 2017, it filed another summary judgment motion — declaring it owed no duty of good faith to Schmidt, for she was "not the named insured under the insurance policy, or even a party to the contract of insurance."
The trial court cited 2006's Cain v. Griffin Indiana Supreme Court decision finding an insurer owed no duty of good faith to a third-party claimant. It also relied on the 2016 U.S. Northern District in Illinois decision in Martinez v. State Farm, which ruled on an identical issue that an additional insured might have privity of contract, but only a named insured could sue for bad faith.
As Schmidt was "an 'insured,' but not a policyholder who had entered a contract and paid premiums to Allstate, she had no 'special relationship' with Allstate, and therefore under Indiana law, is not entitled to assert a claim of bad faith," the trial court wrote in the Schmidt v. Allstate.
But Crone and the other appellate court justices held that the U.S. Northern District relied too heavily on the Cain third-party case when deciding the additional-insured Martinez case.
"At the outset, we observe that no published Indiana Supreme Court or Court of Appeals case has squarely held that an insurer does not owe a duty of good faith and fair dealing to an insured, named or unnamed, who is not the policyholder," Crone wrote.
"To the extent that the cases mentioned in the trial court's order may suggest that no such duty exists, we believe that such a proposition is untenable and unjust. …
"Assuming that a policyholder enjoys a 'special' or 'first-among-equals' status with respect to all other insureds covered by a policy, there can be little doubt that dealing with those other insureds in good faith only benefits the policyholder, even when (or especially when) her interests are adverse to those of additional insureds, as in this case."
The Indiana Supreme Court ruled in 2006's Cain that a woman who slipped and fell to in the parking lot of a restaurant could proceed with a third-party beneficiary lawsuit against the restaurant's insurer, Auto-Owners.
"(A)s a third-party beneficiary, Cain may sue Auto-Owners directly to enforce the medical payment coverage provision of the contract between Auto-Owners and the Griffins," the Supreme Court wrote.
However, she had no third-party bad faith tort claim against the carrier.
"The relationship between a third-party beneficiary and the insurer is not one intentionally created by a close, fiduciary, or potentially adversarial contract and, as such, is not the 'special relationship' anticipated by this Court in Erie," the Supreme Court wrote. "Thus, a third-party beneficiary cannot sue an insurer in a tort action for the insurer's failure to deal in good faith with a third-party beneficiary."
Featured image: The Indiana Court of Appeals in February ruled that Allstate and other insureds must deal in good faith with a party considered an additional insured. "With apologies to Gertrude Stein, an insured is an insured is an insured is an insured for purposes of an insurer's duty of good faith and fair dealing," states the Feb. 12 decision by Judge Terry Crone on behalf of a 3-0 court. (Provided by Indiana Court of Appeals)
Share This: