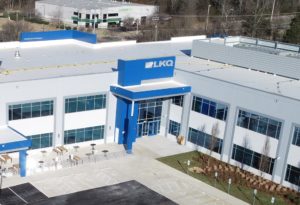 LKQ last month said it cut the equivalent of more than 16,750 employees worth of personnel expenses to weather the economic collapse from the global COVID-19 repsonse.
As soon as revenue began to fall, "we started to aggressively attack our cost structure," CEO Nick Zarcone said on an April 30 earnings call.
The company's "headcount actions" included cutting all overtime, decreasing hours for many employees, ending all temp positions, "extensive employee furloughs" and permanent layoffs, Zarcone said. It also included certain social programs European countries offered employees. (LKQ has a significant presence on that continent too.)
As of April 17, LKQ had effectively shed the cost of more than 16,750 workers, Zarcone said. It could be thought to have lost nearly about a third of its global workforce, he said.
"The numbers are both staggering, and incredibly painful," Zarcone said, noting that it hits particularly hard in a company that views its people as its greatest asset.
But the "very difficult decisions" were necessary to protect LKQ long-term, he said.
As the plummeting demand was out of LKQ's control, "we shifted our attention to what we could control," Chief Financial Officer Varun Laroyia said on the call. This meant reducing costs and focusing on cash flow generation, he said.
LKQ also cut salaries, banned business travel and cut nearly all discretionary and unnecessary spending, according to Zarcone. He said the company accelerated the pace of permanent and temporary site closures and sought to make routes and distribution more efficient.
Such cuts and normal expense variability worked out to LKQ saving $80-$90 million a month, according to Zarcone.
Laroyia said the company wouldn't reach that full run-rate savings in April, as it was still cutting checks to furloughed employees with PTO remaining. It also planned to continue workers' health benefits for a while.
"This is not the time to be pulling the rug from under people's feet," Laroyia said.
Laroyia said LKQ also started a restructuring program he said would entail more "right-sizing" and integration in North America and Europe as well as closing underperforming elements. The company will eat $50-$60 million in costs related to closures and job cuts, but benefits should begin in the second quarter and reach a full run rate in early 2021, Laroyia said.
Laroyia indicated liquidity isn't a major concern. LKQ posted more than $1 billion in 2019 operating cash flow and had set a similar guidance for 2020 before the virus hit, but it still thinks it can be cash-flow positive for 2020 as a whole, according to Laroyia.
He said the company didn't need to draw down capital and could even pay down debt in April — which he said might ultimately work out to be the worst month in the COVID-19 economic slump.
LKQ's net leverage is 2.6 times earnings before interest, taxes, depreciation and amortization, and it's permitted to reach 4.25x, Laroyia said.
The company had $1.9 billion in liquidity as of March 31 and $91 million in current maturities, according to Laroyia. In addition, its assets work out to $2 billion more than its liabilities, he said.
Still, it's instituted talks to gain more flexibility on its debt just to be safe, he said.
Magnitude of the downturn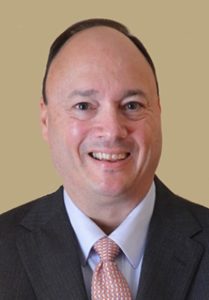 Zarcone likened LKQ's experience between January and March to operating in "two completely separate economies" in one quarter. He said revenue declined faster than LKQ's ability to reduce cost.
LKQ's organic revenue fell 1.1 percent in January and February, somewhat because of a warmer winter but mostly related to the company ending its FCA battery contract, according to Zarcone. However, CCC found repairable collision and liability claims fell 4 percent during those two months, according to Zarcone.
"We continued to outperform the market as a whole," Zarcone said.
In March, organic North American parts and services revenue fell 13.9 percent per-day, with most of this occuring in the second part of the month. CCC, meanwhile, said repairable claims fell 20 percent.
As far as the entire quarter, LKQ saw a 4.2 percent North American parts and services organic revenue decline (5.6 percent per-day) — much less than would be anticipated by the 9.9 percent fewer claims CCC estimated.
Zarcone called the first three weeks of April "even weaker."
He noted that McKinsey on March 17 reported a miles driven decrease of 40-50 percent and an accident frequency decline up to 60 percent in some markets. Consumer surveys saw a desire to reduce trips by roughly 50 percent, with 45 percent of respondents planning to delay auto repairs, he said. The U.S. Energy Information Administration said gas consumption fell 50 percent between mid-March and April 3, Zarcone said.
Snapsheet reported late-March collision claims had dropped 40-50 percent, which could be the "bottom of the business in the last 50 years," Zarcone said.
Zarcone said LKQ's North American salvage revenue is down by around 35 percent in April, with more demand for recycled engines and transmissions than collision parts. Aftermarket collision parts revenue is down more than 40 percent, and glass and paint have fallen 42 percent and 36 percent, respectively.
Zarcone noted that during the financial crisis of 2007-09, the automotive aftermarket only fell 1 percent and miles driven 3 percent, even though car sales plummeted 42 percent.
"What we are witnessing today is entirely different," he said.
Taking share with smaller footprint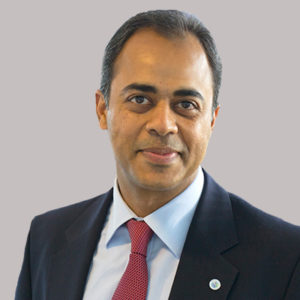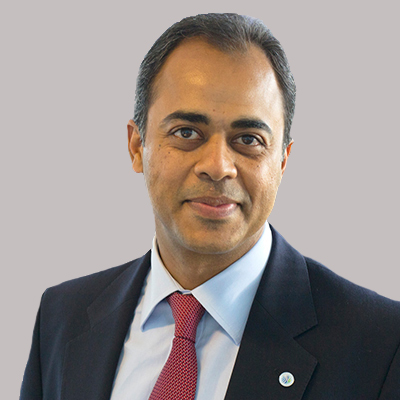 Zarcone said that some businesses would suffer the COVID-19 economic impact worse than others, and LKQ felt the "absolute violent nature" of the downturn meant this would apply to the "historically resistant" auto parts segment.
"The speed and magnitude of the demand shift will be too much for some of the less-well-capitalized distributors to endure," he said.
Some smaller U.S. distributors had closed while awaiting federal funding, he said. He also described major European distributors who'd become insolvent or bankrupt or closed for multiple weeks.
"There will be more," Zarcone said.
Zarcone said consolidation was natural anyway, and he felt LKQ was well-positioned for subtle competitive shifts.
Asked if any LKQ share gain could be served with existing operations, Zarcone said, "we're convinced that we have the footprint we need in most every market in which we operate" to handle more customers and volume. In fact, the company planned to consolidate some branches globally for further efficiency, he said.
Zarcone said the majority of the 16,750 headcount cuts came from the company's European segment, which had the highest workforce pre-virus. The second largest cut came from the North American segment, followed by LKQ's speciality business.
Laroyia said LKQ would await "sustained revenue improvement" before rolling back its cuts.
Zarcone said some cuts would be permanent. LKQ is also operating under the premise that upon its return to 100 percent revenue, "we should be able to service that without adding back all 17,000 people," he said. There must be "some embedded productivity gains" which remain, he said.
However, LKQ didn't have a "magic answer" on the magnitude of its ultimate net headcount reduction, he said.
The same would apply to other operating expenses, Zarcone said: LKQ would reinstitute some once revenue had been proven sustainable — but not all 100 percent of its prior spending.
Zarcone said LKQ's team has embraced the idea that "progress is measured by losses avoided."
He said he's telling employees they'll get through the pandemic and have a "stronger, wiser, and better-positioned organization that continues to be 'LKQ proud.'"
LKQ has discarded its pre-coronavirus full-year guidance. However, Laroyia said it recently attempted a good-faith estimate which predicts "severe short-term impact" and a gradual return to prior levels by 2021.
More information:
LKQ first-quarter 2020 earnings call
LKQ, April 30, 2020
LKQ first-quarter 2020 earnings presentation slides
LKQ, April 30, 2020
"LKQ Corporation Announces Results for First Quarter 2020"
LKQ, April 30, 2020
Seeking Alpha transcript of LKQ first-quarter 2020 earnings call
Seeking Alpha, April 30, 2020
Images:
A Nashville, Tenn., LKQ facility is shown. (Provided by LKQ via Business Wire)
LKQ CEO Dominick Zarcone. (Provided by LKQ)
LKQ Chief Financial Officer Varun Laroyia is shown. (Provided by LKQ)
Share This: