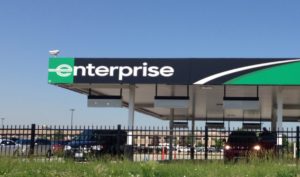 Enterprise data indicates length of rental climbed significantly in April from a year ago, with the rental giant offering an analysis crediting the COVID-19's "unique disruptions to existing processes and customers' lives" as the root cause.
"Factors such as storms and changes to vehicle mix can affect LOR, but the onset of the COVID-19 pandemic has contributed to a marked increase in LOR at both the national and state levels," PartsTrader Chief Innovation Officer Greg Horn wrote in a commentary for Enterprise. "Comparing April 2020 with April 2019, LOR is up nationally 2.1 days. …
"The April-over-April impact by vehicle status saw Drivable repairs increase 1.6 days, Non-drivable repairs increase 2.8 days, and Total Loss repairs increase 2.4 days. For the most part, the LOR rise by state tracked with all claims as well as the individual vehicle status LORs."
The average billed rental period rose 1.7 days to 13.5 days.
CCC found repair costs, nondriveable vehicle proportions and total losses climbed in March compared to prior years, potentially as a result of altered traffic during the COVID-19 pandemic.
An April 6 Geotab analysis of seven major U.S. cities found commercial vehicles able to achieve higher average speeds, with New York City seeing average road speeds up 20 percent. The vehicles spent less time stuck in intersections nationwide, and the concept of New York rush hours disappeared after March 15, according to Geotab.
The ability of motorists to reach higher speeds during reduced congestion could intensify the collisions which occur, yielding more non-driveable vehicles and total losses. The National Safety Council on Wednesday also hypothesized a similar principle deserved blame for a 14 percent March increase in fatalities per miles driven.
"Preliminary estimates from the National Safety Council show that as Americans began driving less and covering fewer miles, the emptier roads became more lethal," the NSC wrote in a news release.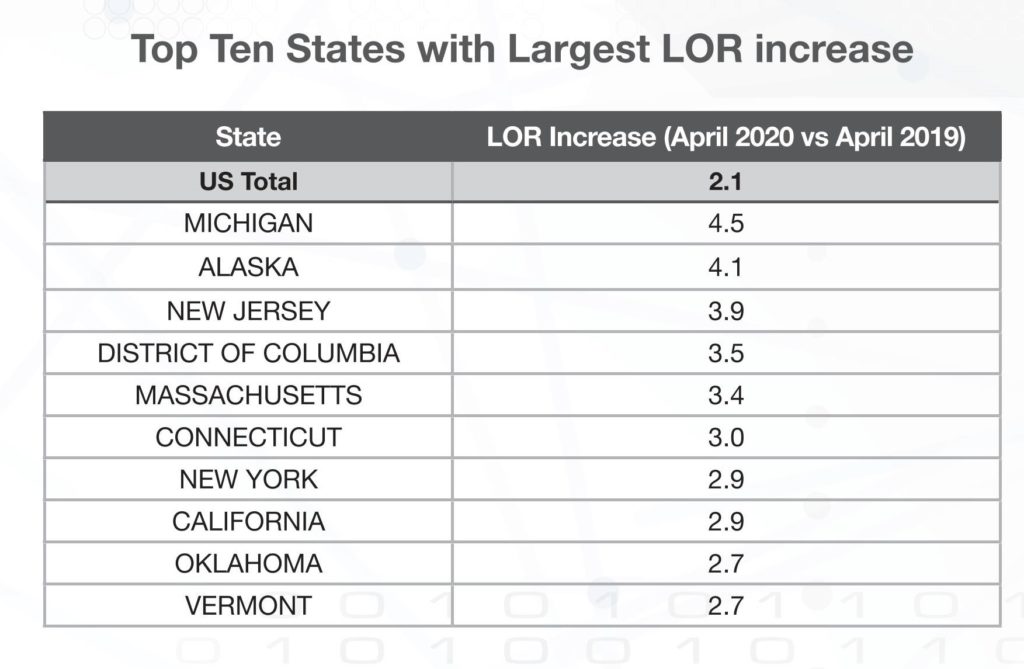 Horn's study of April Enterprise data also found nondriveable and total loss claims rising at the expense of driveable vehicles.
However, he deemed the changes "relatively static" to April 2019 and not responsible for the increase in rental duration. PartsTrader data found the average parts per repair fell within 0.9 components of the April 2019 values, "lending credence to the conclusion that, despite a roughly 50% decrease in collision claim volume, there was little change in the type of damage being estimated," Horn wrote.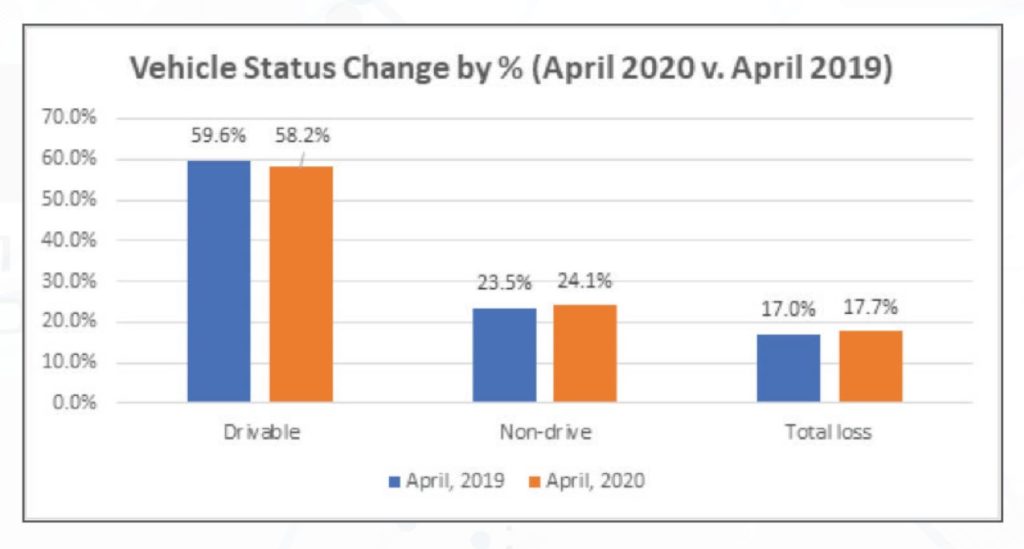 Instead, the longer rental times could primarily be traced to factors unrelated to the actual vehicle condition, according to Horn's analysis for Enterprise.
"Additional data analyzed showed multiple reasons for additional rental extensions related specifically to COVID-19," he wrote. "The most common were repair facility closures and customers themselves under self-imposed or mandatory quarantine orders."
We asked if the closures-extending-LOR issue was a matter of closures leading to referrals piling up at the remaining open shops within specific direct repair program networks. Or was it an general industrywide issue of shuttered shops generating backlogs at other repairers?
"Both – the extension reasons stating shop closures were across DRP and non-DRP facilities equally," Enterprise Holdings' Kathryn Bowring wrote in an email.
We also asked if the customer-caused longer rentals were due to Americans diagnosed with or suspected to have COVID-19 self-quarantining or merely healthy customers delaying errands to the fear/inconvenience of the virus and its precautions.
"We saw very little evidence of customers being on a medically-required quarantine as the reason for the extensions," Bowring wrote.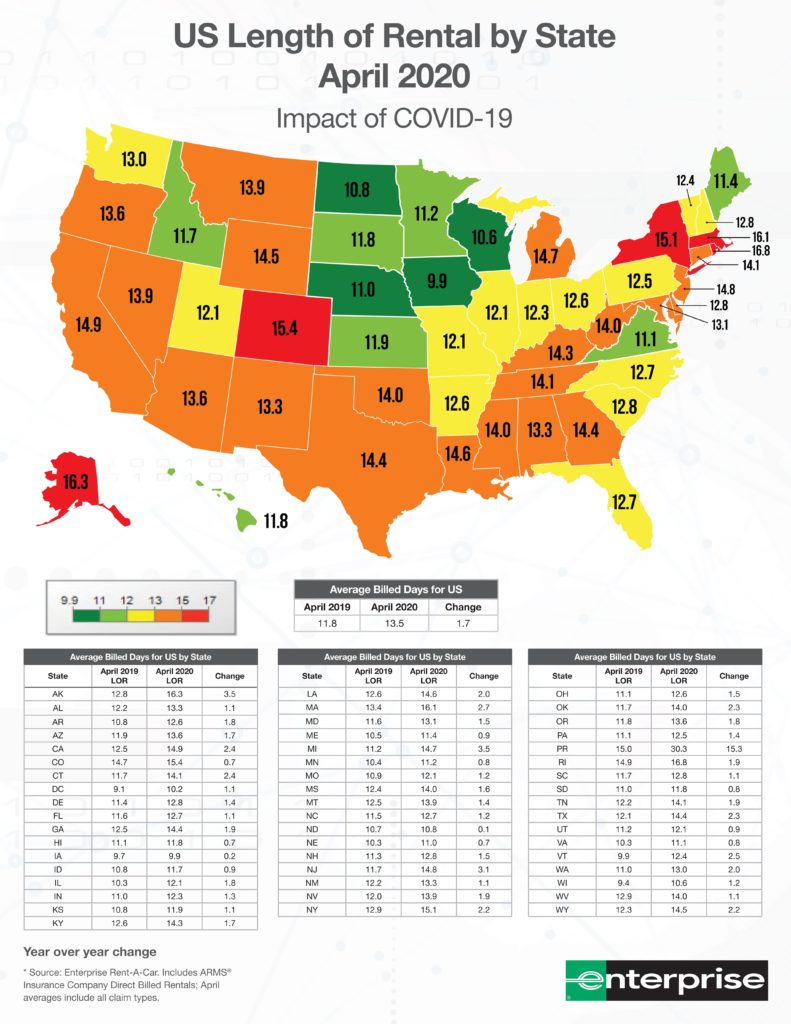 "In this unprecedented event, the increase in LOR can't be attributed to a shift of vehicle repair types," Horn wrote. "It is much more likely that – across the country and across the industry – the unique disruptions to existing processes and customers' lives have all contributed to this increase, despite the large drop in overall accidents and claims."
Despite two uncontrollable factors — shop closures and customer behavior — carrying the blame here, Enterprise said it could help insurers shave length of rental and cycle time by "crafting improved ways to mitigate loss adjustment expense and place more focus on claims process disruptions."
"Outside of the immediate COVID-19 disruptions, which are out of most everyone's control, these processes focus less on the traditional, transactional nature of repair status follow-ups (which can be disruptive and redundant to a shop) and place more emphasis on exception management," Bowring explained. "Exceptions could be repair delays or claims process delays."
Images:
An Enterprise Rent-A-Car facility is shown. (WestportWiki/CC BY-SA https://creativecommons.org/licenses/by-sa/3.0)
Enterprise reported that length of rental in April 2020 rose 2.1 days. (Provided by Enterprise Rent-A-Car)
The percentage of driveable vehicles fell while nondriveables and total losses rose in April 2020, according to Enterprise. (Provided by Enterprise Rent-A-Car)
Enterprise reported that the average number of billed rental days rose 1.7 days in April 2020 compared to a year ago. (Provided by Enterprise Rent-A-Car)
Share This: