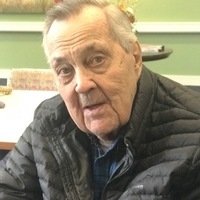 Lemuel Douglas "Doug" Middleton, a Hall of Eagles member and I-CAR cofounder who continued to serve the organization into his 80s, died earlier this month. He was 97.
Industry veteran Jeff Hendler, owner of JD Hendler/Associates, called Middleton one of the few dozen in the room in 1979 for I-CAR's creation.
Hendler said Middleton helped the fledgling organization survive a financially rocky beginning. Middleton worked on the organization's plastic repair course, which actually launched before the organization's unibody collision series did, according to Hendler.
"Doug was the leader of that," Hendler said. Middleton and others worked with the plastic course "to keep I-CAR funded while it was struggling to get its nine-part collision repair program out," Hendler said.
"He was still serving ICAR into his late 80's!" Middleton's family wrote in an obituary.
"Doug was an iconic figure at I-CAR," I-CAR sales and marketing Senior Vice President Nick Notte said in a statement Thursday. "He was there at the beginning, helping to keep I-CAR's vision of training 'Every' alive and flourishing.  There were some tough times then, but those of us who knew Doug in I-CAR's early years  heard him speak of the value of I-CAR that he promised–a promise that he helped bring to life.  It seemed like Doug was everywhere, supporting I-CAR in every way he could.  We talk of I-CAR employees and industry leaders 'bleeding I-CAR blue'.  No one did it better than Doug.  He was a friend, a mentor, a leader and a gentleman.  He will be sorely missed."
"I was blessed to know and work with Doug for many years," Automotive Management Institute President Jeff Peevy, who spent nearly 20 years at I-CAR, wrote on a guestbook accompanying Middleton's obituary on the Parker-Ashworth Funeral Home website. "He took lots of time to mentor and coach me along the way. He was one of the most respected men I have ever had the pleasure of knowing and feel blessed to have had that opportunity."
I-CAR honored Middleton in 2009 with its Chairman's Award and as one of its 30-year volunteers, Auto Body Repair Network reported that year.
"Doug's contributions to I-CAR since its founding 30 years ago are numerous," I-CAR Chairman Tom Moreland (AkzoNobel) said in 2009, according to ABRN. "On our 30th Anniversary, it is an honor to recognize Doug for his dedication to the collision inter-industry and the vision of I-CAR.
ABRN said Middleton had worked for the San Antonio, Tex., I-CAR, and served as an I-CAR regional manager and member of the International Advisory Committee.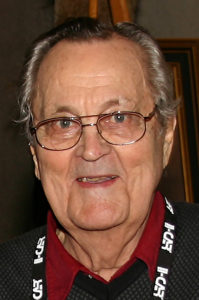 BodyShop Business featured a quote from Middleton in a 2011 report on I-CAR's three millionth student: "I-CAR training continues to add to the professionalism of the collision industry. It's inspiring to see the positive developments that I-CAR has made over the last three decades. Reaching the three millionth student is not only a testament to the relevance of I-CAR training, but a testament to the passion of I-CAR's dedicated instructors and volunteers who truly make I-CAR training possible."
The collision industry also honored Middleton by inducting him into its Hall of Eagles hall of fame in 1998.
Middleton's work with I-CAR followed a lengthy career in the insurance industry. He worked his way up at Mid-States Insurance Company from an auto collision adjuster to its superintendent of claims before leaving for a job at USAA in 1969.
"He led disaster task force teams all over the world for USAA," Middleton's family wrote.
Middleton also sat on the board of the Texas State Technical Institute in Waco, Texas.
Middleton was born Jan. 27, 1923, to Mark and Nina Middleton. After completing high school, he joined the Civilian Conservation Corps in May 1940. In 1941, he joined the Navy, serving that branch until 1946.
Middleton's naval career included time in the Panama Canal, European-African and Asiatic-Pacific Zones and being present in Okinawa for V-J Day in August 1945.
Middleton also served on boards for organizations including the Masons, Boy Scouts, National Rifle Association and Patrol Craft Sailors Association.
Middleton was preceded in death by his wife of 73 years, Agnes; sister, Phyllis; and brothers, John, Joseph and Robert.  He is survived by his sons, Kenneth and Mark; a sister, Harriet; and five grandchildren.
A funeral was held Wednesday. Condolences and memories can be shared with Middleton's family on the Parker-Ashworth Funeral Home online guestbook.
More information:
Doug Middleton obituary on Parker-Ashworth Funeral Home
"I-CAR Reaches Three Millionth Student Milestone"
BodyShop Business, April 25, 2011
"I-CAR HONORS VOLUNTEER LEGACY"
Auto Body Repair Network, Aug. 12, 2009
Images:
Lemuel Douglas "Doug" Middleton is shown. (Provided by Middleton family)
Lemuel Douglas "Doug" Middleton is shown. (Provided by Middleton family)
Share This: