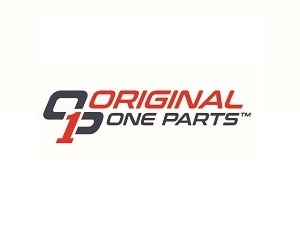 Private equity firm Kinderhook Industries made another foray into the collision repair sector, announcing Thursday it had bought reconditioned parts vendor Original One Parts.
"The Company represents Kinderhook's 86th acquisition in the automotive aftermarket," Kinderhook wrote in a news release.
Kinderhook's current automotive portfolio includes asTech (purchased in 2015) and regional multiple-shop operation ProCare Automotive & Collision (2016). Kinderhook said each brand has since seen eight related acquisitions.
Kinderhook didn't discuss the terms of the Original One deal.
Original One President and co-founder Wade Hilburn will become CEO of the new company, replacing CEO and co-founder Benny Cunningham. Original One Executive Vice President and director Jerry Sullivan will become executive chairman.
"Partnering with Kinderhook and their extensive experience and network of relationships in the automotive aftermarket will allow us to fulfill our vision for Original One Parts," Hilburn said in a statement. "Through this partnership, we will consistently deliver the highest quality certified re-conditioned OEM parts with a convenient electronic buying experience at an incredible value."
Kinderhook manages more than $3.1 billion. According to the news release, it looks for "unique, growth-oriented investment opportunities" and "middle market businesses with defensible niche market positioning."
"We have followed Original One Parts' story since its inception and are thrilled to have the opportunity to partner with Wade and Jerry as the Company embarks on its next stage of growth," Kinderhook managing director Paul Cifelli said in a statement. "Original One Parts has developed an innovative business model, with a proven track record of success, that has the potential to significantly 'bend the cost curve' of vehicle repair in the US. We are excited to add Original One to the Kinderhook portfolio and look forward to building the business in partnership with management."
Kinderhook noted that Sullivan co-founded salvage auction chain QCSA Holdings, which it had owned for a while before selling the brand to Copart in 2014.
"This partnership will also provide Original One Parts with the access to capital and the resources required to offer an even broader range of high-quality recycled parts to automotive repair facilities throughout the United States," Sullivan said in a statement. "Going forward, we are positioned to efficiently and effectively support the ongoing efforts of the automotive repair industry, both collision and mechanical, as it strives to mitigate the increasing cost of repairs driven by the on-going sophistication of high-tech vehicles on the road today."
More information:
"Kinderhook Acquires Original One Parts"
Kinderhook Industries, June 4, 2020
Featured image: The Original One Parts logo is shown. (Provided by Ross Robinson Communications)
Share This: