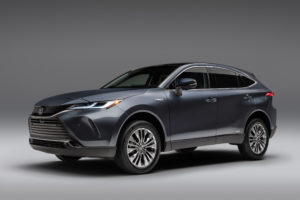 Toyota last month unveiled its latest model, a midsize two-row crossover known as the 2021 "Venza."
The brand-new vehicle will sport Toyota's TNGA-K platform, which Toyota says offers strength and silence. The Venza also features a hybrid powertrain standard — potentially adding new safety and operational concerns for collision repairers.
Toyota debuted the broad TNGA concept on the 2016 Prius and has continued to expand it throughout the fleet since then. In March 2015, Toyota described the overall idea:
Toyota has developed new platforms through innovative improvements to its vehicle underbodies and suspensions. Additionally, repositioning and lowering the center of gravity of powertrain components has contributed to achieving attractive, low-stance designs, responsive handling, a high-quality drive feel, and collision performance that offers safety and peace of mind. By rethinking body structure, Toyota plans to first increase overall body rigidity by as much as 30 to 65 percent, and then further improve rigidity by joining body components using laser screw welding technology. Toyota will begin rolling out its new platforms with the launch of a midsize front-wheel-drive vehicle this year, followed by specific new platforms for front-wheel-drive compact and large vehicles, as well as for rear-wheel-drive vehicles. Toyota expects approximately half of its vehicles sold worldwide in 2020 to feature the new platforms. (Emphasis ours.)
As noted above, the Venza uses the TNGA-K format. Toyota said it offers "exemplary collision protection provided by the TNGA-K platform (projected to achieve top NHTSA safety ratings)" and draws an "inherent strength" from "the extensive use of high-strength steel."
"This allows front strut and rear multi-link suspension tuning that helps foster handling agility while providing a supple, quiet ride," Toyota continued.
Asked for more details about the Venza's lightweighting and crash protection, Zachary Reed of Toyota product communications said May 26 no information was available to share. "As we get closer to on-sale we'll have a little better understanding of all of this and we'll be able to effectively communicate," he wrote in an email.
The 2021 Venza goes on sale this summer.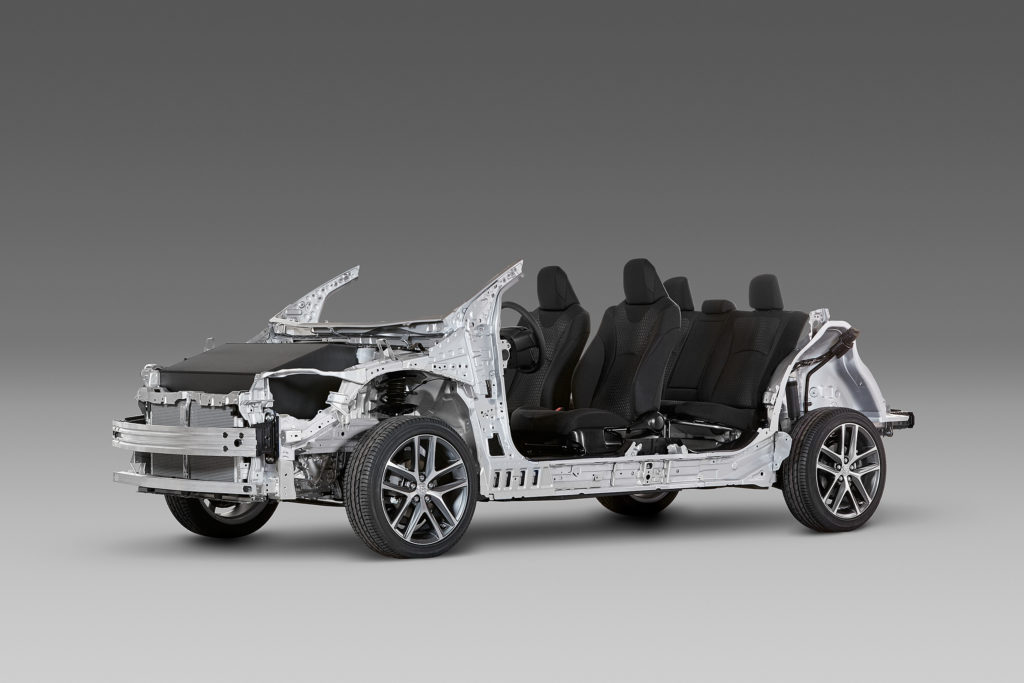 Toyota did note that the strength of the TNGA-K platform helped the OEM's noise, vibration and harshness efforts.
"The high-strength TNGA-K platform is the first defense against noise intrusion, curbing vibration through the steering, floor and structure," Toyota wrote.
Toyota shared other NVH details which will almost certainly have ramifications for collision repair.
The OEM described significant insulation and soundproofing efforts.
"Sound-blocking and absorbing insulation and body sealing material are placed throughout the structure, under the carpeting, and above the headliner," Toyota wrote. "The materials and their placement were optimized to minimize noise in the frequencies that typically interfere with conversation.
"As one example, the floor silencer pad is one large piece rather than separate segments. As a result, surface coverage reaches about 92 percent. Holes and gaps between parts are filled in with sound-damping material for greater road noise reduction.
"Under the hood, sound-absorbing insulation around the engine compartment helps reduce intake noise, helped by the placement of two special resonance chambers that help minimize air intake noise in the 530Hz and 650Hz ranges."
The Venza also has "strategically placed insulation" to cut tire noise.
Other NVH strategies include a standard acoustic windshield and the OEM's suspension tuning.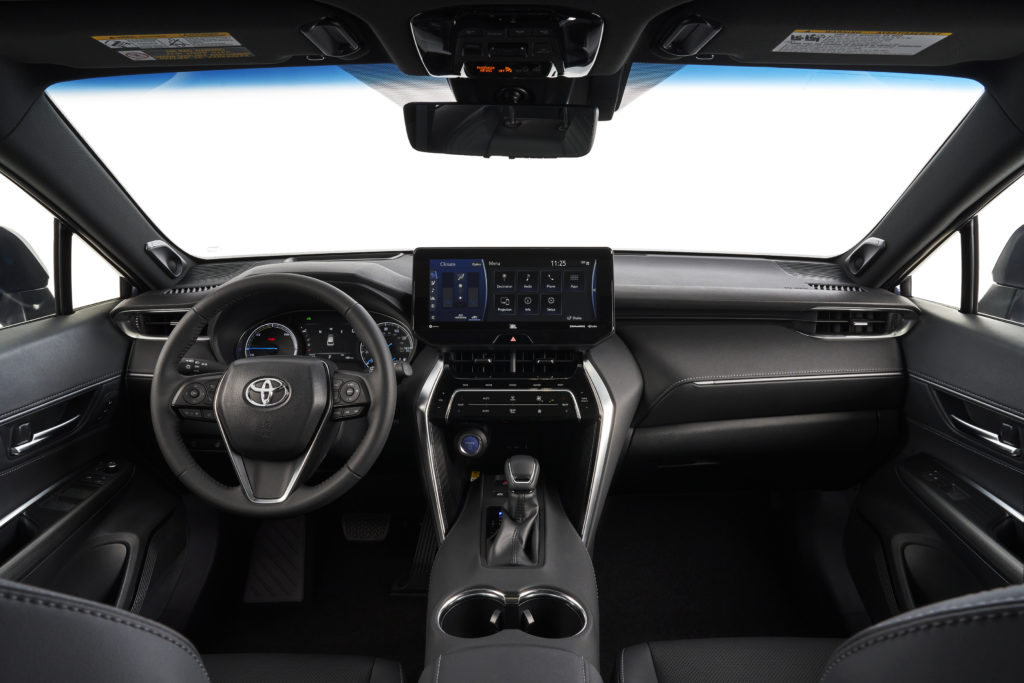 Hybrid
The hybrid powertrain includes a 2.5-liter dual-overhead cam four-cylinder engine, three electric motors, a "variable cooling system (electric water pump, electric thermostat) and a fully variable oil pump." Toyota said the whole shebang is estimated to allow an LE trim to reach 40 mpg.
One of those motors allows Venza to offer all-wheel drive standard — the crossover powers the rear wheels with a separate motor in the rear instead of a drive shaft and transfer case.
The battery itself is lithium-ion — which means repair considerations could be different from the nickel-metal hydride batteries you might have seen on older Priuses. Lithium-ion batteries can be smaller and lighter — the Venza's fits under the rear seats — than Ni-MH. However, lithium-ion also carries a greater fire risk to a shop, according to Coordinating Committee for Automotive Repair safety content author Bob McGinn.
Other safety concerns and operational considerations might arise for repairers handling partially or completely electrified powertrains. For example:
Both Ni-MH and lithium-ion batteries can produce shocks of up to 800 volts or more, McGinn said. Contact with anything protruding from the battery also "has to be avoided," he said.
Toyota has historically warned repairers to remove all electronics within 18 inches of the welding point, not the 12 inches required by other OEMs and described as a general rule of thumb by I-CAR.
Storing a Toyota or Lexus hybrid for 30 days or longer is likely to discharge the 12-volt auxiliary battery, an outcome shops can avoid with some preparation described in a fall 2018 Toyota Collision Pros magazine. The magazine also warned repairers against charging a diminished hybrid auxiliary battery at too high a current rate, for it can damage the component.
Other items potentially of interest to collision repairers:
• The driver's seat has complex functionality:
Venza provides exemplary comfort with standard power seats (8-way driver on all grades and 4-way passenger on Limited).  The power driver's seat features an auto slide-away function. During driver entering or exiting, the seat automatically moves to the rearmost position to optimize ingress and egress. When the Venza is started, the seat moves to the last position set by the driver.
• A standard "S-FLOW" system — previously seen on at least one Lexus — directs air conditioning only to occupied seats.
• Eight airbags protect occupants.
• The Venza comes standard with the Safety Sense 2.0 advanced driver assistance system suite, which includes features like autobraking, adaptive cruise control with a lane-centering function, lane-keeping, automatic high beams, and road sign detection (it notices certain road signs and displays them on the dash). It also comes standard with blind spot monitors and rear-cross-traffic alerts. The XLE and Limited trims have parking assist with autobraking.
• An Toyota-first optional fixed "Star Gaze" panoramic roof features electrochromic glass, which lets you push a button and turn what had been a transparent pane to a frosted one if the direct sunlight gets to be too much. "Venza's top innovation is literally found on top of the vehicle," Toyota wrote.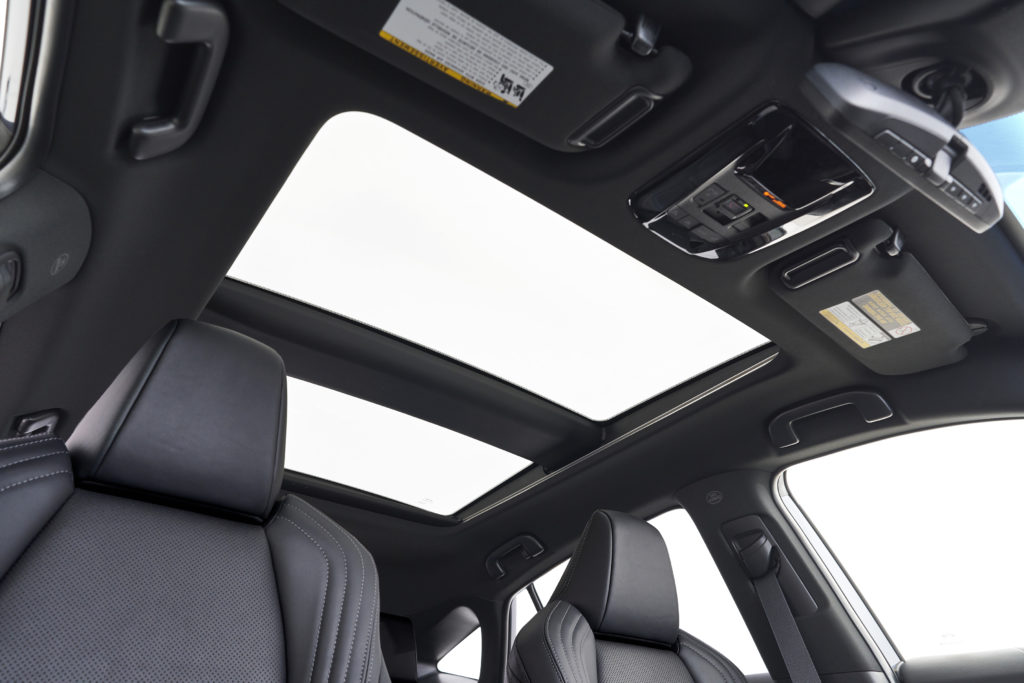 • An optional rearview mirror lets the user switch between it being a mirror and displaying a camera view.
• An optional cleaning system sprays washer fluid on the rear camera.
More information:
"Toyota Breaks the Sameness Barrier With All-New 2021 Venza Crossover"
Toyota, May 18, 2020
Share This: