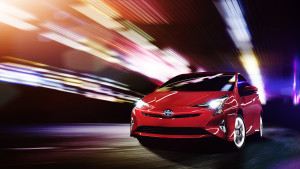 Toyota offered the public a taste of its next generation of vehicles with last month's announcement of the 2016 Lexus RX and Toyota Prius, both of which employ more high-strength steel and advanced joining methods and offer inexpensive driver safety packages.
Toyota didn't respond to requests for greater detail into the bodies of the two vehicles, but its public statements offer some idea into what collision repairers might expect.
On Tuesday, the automaker revealed body-in-white diagrams of the 2016 Prius, the fourth-generation version of the hybrid unveiled in a Sept. 8 Las Vegas event streamed live on YouTube. (For a lighter take on that party, check out this fun Yahoo Autos column.)
Unfortunately, there was no diagram key to tell the public and press what they were actually looking at Tuesday.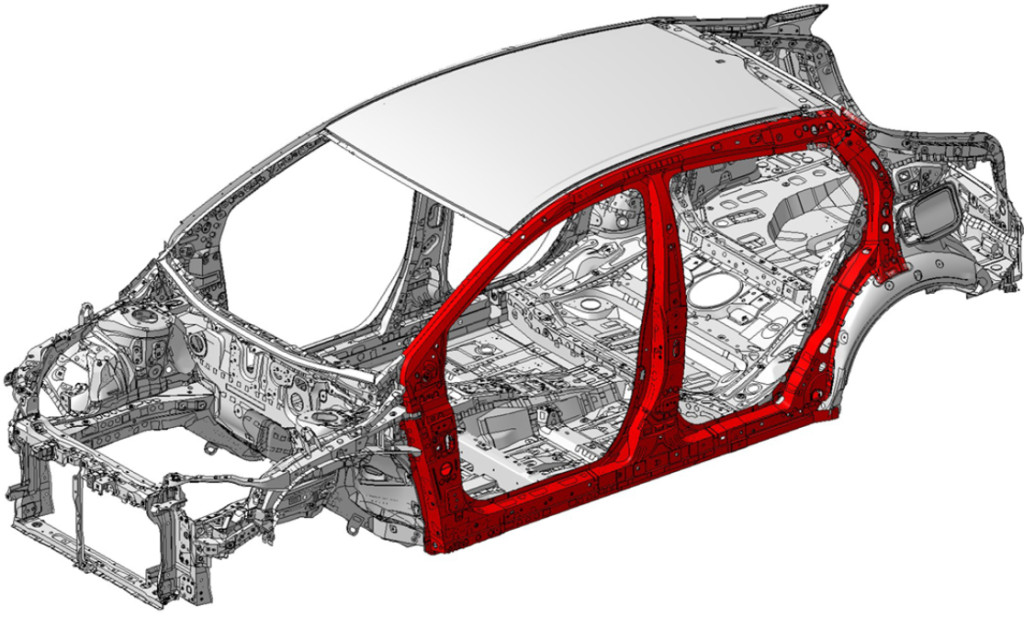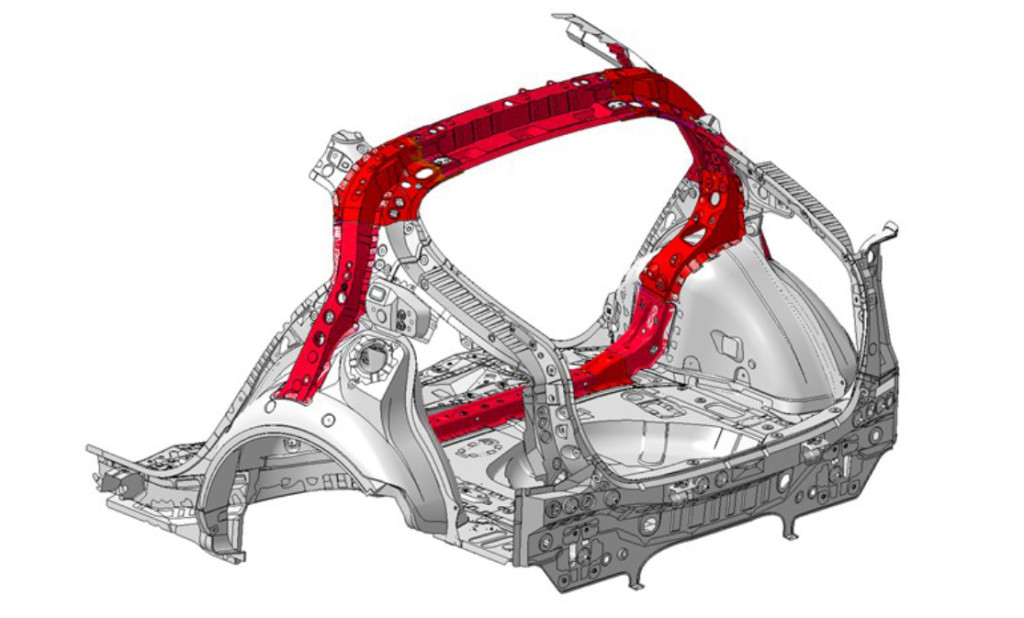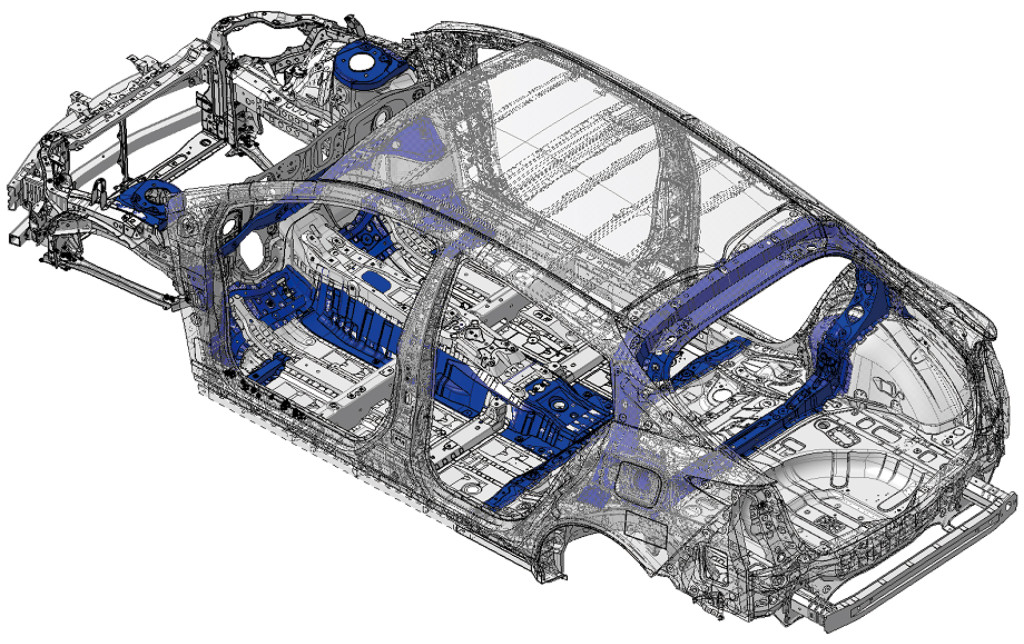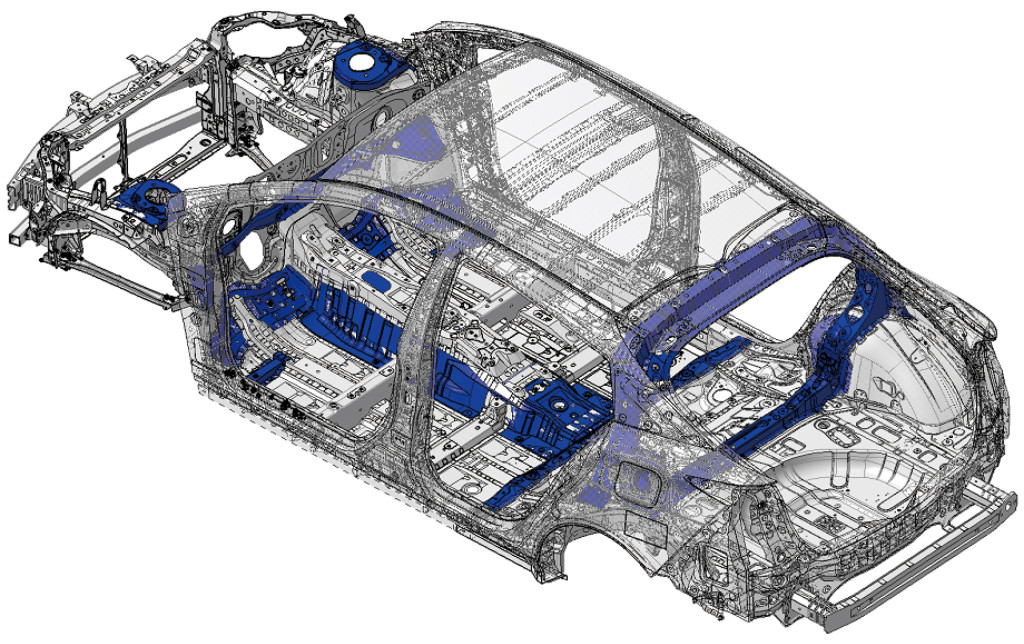 However, it seems that the red (and possibly some of the blue) Prius sections depicted might indicate the "high-tensile strength steel" referenced in Toyota's Tuesday news release. About 19 percent of the car's body is the light, strong metal, Toyota said — up from 3 percent in the 2015 Prius.
A Japanese edition of the news release describes that alloy as "strong, lightweight hot-stamp materials" of at least 980 megapascals, and it seems as though this applies in the U.S. as well.
The vehicle is the first to use Toyota's TNGA modular concept, which uses structural adhesive, "Laser Screw Welding" and more weld points, and new frame shapes in addition to the high-strength steel. Toyota says the Prius has 60 percent more torsional rigidity because of these factors, delivering a stiffer, sportier ride.
It'll be interesting to see how much these new joining techniques affect collision repair SOP, particularly combined with the tougher but more heat- and sectioning-sensitive higher-megapascal steels.
Another design choice worth noting by collision repairers — as it'll be likely banged up in a frontal impact — is a Prius "active grille shutter" which opens and closes the grille depending on the external temperature. Also likely damaged in a collision are the standard bi-LED lights, which emit high and low beams from one lens.
Besides the affordable driver-safety and crash-reducing Safety Sense P package, the Prius has other high-tech electronics potentially needing calibration after a collision. They include a color HUD which projects data on the windshield (it's unclear if this is an option or standard), and an air conditioning system which can tell whether passengers are sitting in the other seats.
Toyota sold more than 207,000 of the hybrids last year, so it behooves you to check with the OEM and make sure you're prepared to fix it according to manufacturer recommendations.
Lexus RX
Toyota didn't provide precise megapascal tensile strengths for the 2016 Lexus RX also announced Sept. 8. However, it appears as though there's a great deal of ultra-high-strength steel in the RX based on Toyota's comments, the need for larger vehicles like the crossover to shave weight, and the luxury demand for a stiffer ride.
"A number of cutting-edge technologies have been applied to the RX's platform to help optimize structural integrity as well as overall rigidity," Toyota wrote in a September news release. "These include increasing panel joint strength through the use of high-tech body adhesives and laser screw welding; liberal use of high-tensile strength steel throughout the vehicle including key areas such as the underbody cross members and front (A-pillar) and middle (B-pillar) sections; the implementation of a new process called 'annular frame construction' for strengthened frame sections within the vehicle around the front and rear doors; and redesigned body frame sections and additional spot welds around the rear portion of the vehicle for enhanced strength and handling.
Like the Prius, the RX has Bi-LED lights standard; it also includes "convenient door handle illumination." Other snazzy and potentially severity-jacking electronics besides the Safety Sense + include an optional touch-free hatch — put your hand near the Lexus "L," and it'll open — and a HUD projection option.
Automotive refinishers should know the RX comes standard with a "scratch-resistant self-restoring coat," which Toyota says can prevent fingernail marks and also preserves the luxury vehicle's gloss.
The luxury crossover sold more than 107,000 last year, so like the Prius, it's worth making sure you're up to speed on repair procedures and what's different in the new generation.
More information:
"Toyota Unveils Advanced Technologies in All-New Prius" (U.S.)
Toyota, Oct. 13, 2015
"Under the Hood of the All-new Toyota Prius" (Japan)
Toyota, Oct. 13, 2015
"Making Ever-better Cars: A Progress Report"
Toyota, March 26, 2015
"2016 Lexus RX Redefines Segment with Style, Ride Comfort and Luxury Utility"
Toyota, Sept. 8, 2015
Images:
Toyota offered the public a taste of its next generation of vehicles with last month's announcement of the 2016 Lexus RX and Toyota Prius, both of which employ more high-strength steel and advanced joining methods and offer inexpensive driver safety packages. (Provided by Toyota)
On Tuesday, the automaker revealed body-in-white diagrams of the 2016 Prius, though unfortunately it didn't provide a key for what we're seeing. (Provided by Toyota)
Share This: