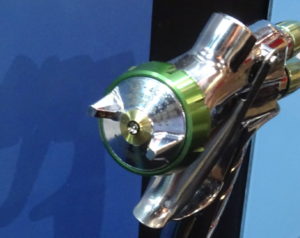 Eight of the nation's largest insurers consistently reimburse blending basecoat over surfaces neighboring a new or repaired panel, the latest "Who Pays for What?" survey reported this month.
"I'm glad to see that most shops are still being paid for this procedure all or most of the time because I've heard reports from various markets that some insurers are pushing back on blending hoods when replacing a fender," Mike Anderson, CEO of survey co-author Collision Advice, wrote in the report.
The "Who Pays?" studies by Collision Advice and CRASH Network poll hundreds of shops quarterly to see how often State Farm, GEICO, Progressive, USAA, Liberty Mutual, Farmers and Nationwide pay common non-included procedures when shops bill for them. The latest results came from a January survey.
Ninety percent of between 581-653 shops answering for the various insurers said they're paid "always" or "most of the time" when they invoice that operation. That's down 1.6 percentage points from last year, but this statistic might be within the margin of error. If all 763 shops who answered at least one question on the study replied to the same question, the margin of error would be 3.5 percentage points with 95 percent confidence, assuming the U.S. has 40,000 shops.
State Farm outshone its rivals here, with 75.5 percent of the nearly 650 shops who asked to be reimbursed "always" getting paid for that work. USAA was second-best, with 67.4 percent of shops always paid when asked. All the other carriers hovered around the 60 percent "always" range. However, "Most of the time" answers helped the others draw close in terms of overall consistency.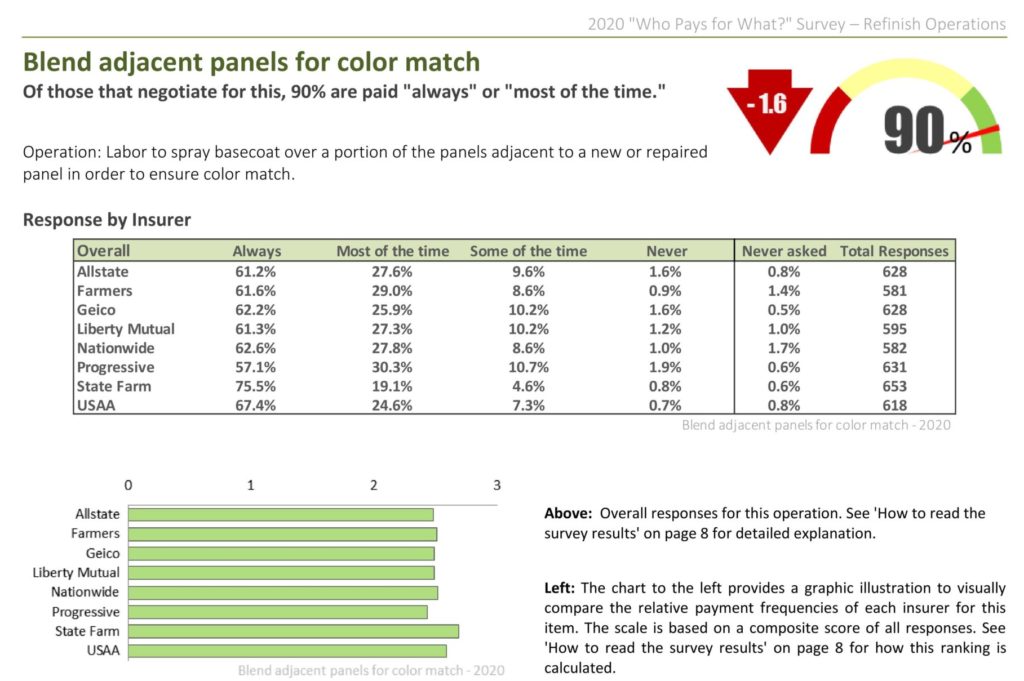 Help the collision industry by taking the current "Who Pays for What?" survey focusing on frame and mechanical operations before Aug. 5. All answers are kept confidential; data is published only in the aggregate.
More information:
Take the anonymous "Who Pays?" frame and mechanical operations survey
Images:
An Anest Iwata LS-400 Supernova gun is shown at SEMA 2019. (John Huetter/Repairer Driven News)
Eight of the nation's largest insurers consistently reimburse spraying basecoat over surfaces neighboring a new or repaired panel, the latest "Who Pays for What?" survey reported in July 2020. Body shops answered the poll in January 2020. (Provided by Collision Advice and CRASH Network)
Share This: