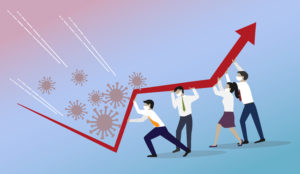 Gerber collision owner Boyd Group Services on Wednesday announced same-store sales fell 33 percent in the second quarter, but the company had rebounded significantly and has been adding back capacity.
So far, the collision repair conglomerate's third-quarter same-store sales sit 14-16 percent below 2019, Boyd said Wednesday, close to the quarter halfway mark. CEO Tim O'Day said the company didn't provide guidance on any regional differences.
"As demand has gradually recovered from the lows experienced in early April, Boyd has been able to convert many locations back from temporary intake facilities to full production facilities and recall many employees who had previously been laid off," Boyd wrote in a news release. "During the second quarter, demand gradually improved from the previously disclosed initial COVID-19 pandemic related decreases and has recently begun to stabilize in certain markets."
Asked during an earnings call Wednesday if all shops converted to mere intake centers would be restored to full production sites, O'Day said, "I would not anticipate permanent closures of the intake facilities."
The Boyd Group's interests span the U.S. and Canada and include Gerber, Boyd Autobody, Assured Automotive, Glass America and Gerber National Claim Services. Though the company is based in Winnipeg, Canada, at least 85 percent of its income stems from the U.S.. This means repairers can use its earnings reports for perspective on their competitor Gerber and, given Gerber's nearly 600-shop footprint, the broader American market.
Boyd likely beat the "market" during the pandemic, based on CCC's estimate that second-quarter repairable appraisals were down 35 percent in the U.S.
In fact, the company's U.S. sales performance might have been even better than the earnings statistic suggested, for Boyd specifically cited "the slower economic reopening in Canada" as an explanation for the overall same-store sales performance.
CCC said repairable claims were down 23 percent for the first six months of 2019, while Boyd Group Services' same-store sales were only down 17 percent through June 30.
"The proactive steps our team has taken throughout the second quarter of 2020 have allowed us to continuously adapt to the COVID-19 pandemic impacted environment in which we are currently operating and thereby demonstrate our resilience as a business and as a team," O'Day said in a statement. "Our efforts delivered positive operating cash flow, notwithstanding the substantial decline in the revenues caused by COVID-19. We continue to adjust our business in accordance with changes in demand for our services, increasing production capacity as demand for collision repair services rises and beginning to evaluate growth opportunities as they emerge. Boyd team members have continued to demonstrate exceptional perseverance and entrepreneurial spirit throughout these challenging times. I am extremely pleased that recent demand levels have allowed us to reinstate many of those who were laid off. As we return closer to normal levels of demand and many of our workforce and customers return to our locations, our priorities remain taking care of the health and safety of both our team members and our customers and preparing for the future that lies ahead."
Boyd's same-store sales reached more than $378.5 million CAD in the second quarter and more than $896 million CAD at the year's halfway mark.
Asked if a backlog of repairable vehicles existed to fix, O'Day said, "I don't think we know that." Past recessions saw people deferring repairs, but "this is not like a past recession," he said.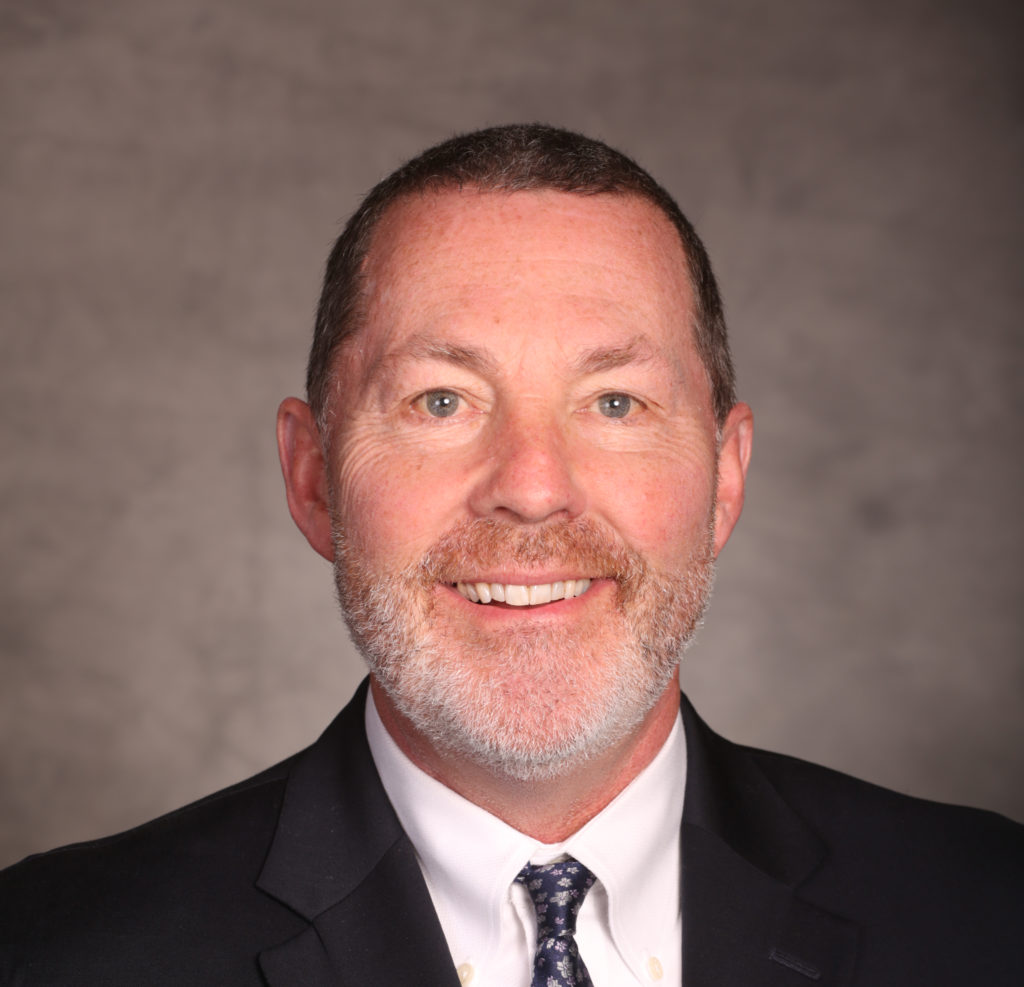 Service King
Gerber's U.S. rival Service King also recently reported improvements. CEO David Cush on July 31 told fellow employees that the company had called 575 staffers back to work since the beginning of June. It also had recently opened a Washington, D.C., shop and converted two Houston-area facilities from intake sites to production shops.
The past five months had been difficult, but they were able to "stabilize" the multi-shop operation, Cush said.
A week prior, Cush said July 24 that Service King had recalled 70 employees that week and another 70 the prior week — and hired 20 new workers as well. At that point, the company had recalled more than 500 employees and hired 100 newcomers in the past couple of months, Cush said July 24.
Though many more employees awaited recall to shops, "that's great progress," he said July 24.
Cush estimated then that that by "early August," Service King would have converted about a dozen stores from satellite centers to true shops and opened three brand-new locations, including that Washington, D.C., site mentioned above. (He didn't specify if the dozen reopened shops and three new ones represented all additions and restarts since the start of the COVID-19 shutdown or just in a more recent timeframe.)
"We continue to see our business grow," Cush said July 24.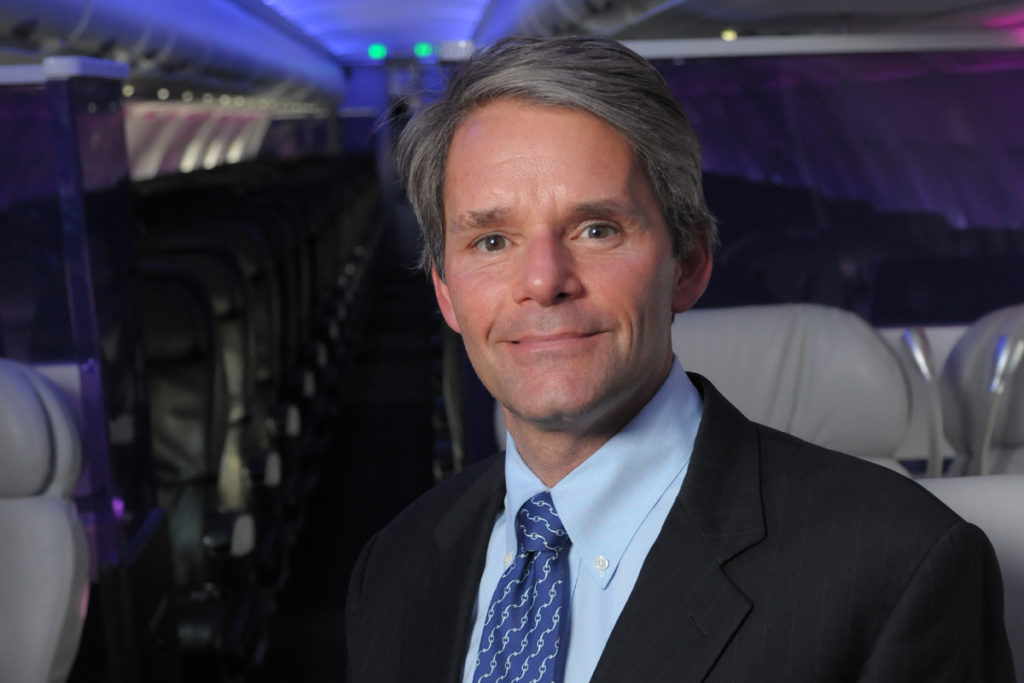 Collision industry financial firm Focus Advisors on Monday estimated other companies were rebounding as well.
"Average shop revenues are down 25-30% across the country although it varies by region and by the intensity of regional COVID cases," Focus wrote Monday. "Most shops are slowly returning to higher volumes. The best news – many operators have figured out how to maintain close to normal margins on dramatically reduced revenues.  The recession of 2009 taught operators how to both survive and then improve operations while under financial duress.  Lessons well learned then are helping the best operators weather this even more extraordinary downturn."
Focus predicted the industry would finish the year with sales at 80 percent of 2019 levels.
"A realistic expectation for 2021 is that shop revenues will return to 2019 revenues," it wrote. "Miles driven will continue to be negatively impacted by a slowly returning economy but positively impacted by peoples' willingness and need to travel more securely without exposure to potential infections. With many more vacation and business trips being taken, miles driven should be positively impacted.
"The Federal Reserve has been cautioning that damage to the entire economy is profound, deep and expected to impact us all for years ahead.  So, while we are inclined to be optimistic, we believe caution is more realistic.  When there is a widely available and distributed COVID19 vaccine, revenues will accelerate rapidly as confidence in normal economic activity returns and overall economic growth begins to accelerate."
Recalling workers
Asked on an earnings call Wednesday if Boyd had any difficulty convincing its staff to return, O'Day said most of the company's technicians made more with the company than on unemployment. He also pointed out that the additional federal jobless benefits expired at the end of July. They'd make "far more working" than on unemployment, O'Day said.
"I don't think that that's a driving factor," he said.
The CARES Act gave unemployed Americans another $600 weekly on top of whatever they would normally collect during unemployment. The U.S. House Ways and Means Committee's Republicans on March 30 estimated the national unemployment benefit overall averaged $385, with benefits typically replacing a third to one half of wages.
The average auto body repairer made $22.79 an hour and $47,390 ($911 a week) in May 2019, according to the Bureau of Labor Statistics' most recent data. Median industry pay was $20.95/hour and $43,580 ($838 a week).
Asked what proportion of workers still waiting to be recalled to the job, O'Day said Boyd had been restoring people on a "pretty steady basis" as demand grew. It was "slow and gradual" throughout the quarter, not a one-time mass recall, he said.
O'Day said he expected that as business recovered, Boyd would staff to the same levels it had used for similar levels of demand.
Boyd, like many repairers, had encountered a technician shortage during a tight labor market prior to the pandemic. It had put savings from a tax cut towards better employee benefits in an effort to court staffers.
Asked if Boyd could adjust such employee-related expenses now that unemployment was high, O'Day said that while the skilled labor market had changed, a "long-term structural change" might not occur. In fact, he said Boyd planned to move forward with technician development plans it had put on hold during the pandemic's peak.
More information:
"Boyd Group Services Inc. Reports Second Quarter 2020 Results"
Boyd Group Services, Aug. 12, 2020
Boyd Group Services second-quarter 2020 earnings call
Boyd Group Services, Aug. 12, 2020
"Focus Advisors 2020 Midyear Report"
Focus Advisors, Aug. 10, 2020
Images:
Boyd Group Services, the parent company of one of the nation's largest collision repair chains reported Aug. 12, 2020, that same-stores sales were only down 14-16 percent so far that quarter, much better than the 33 percent decrease during the second quarter, the height of the COVD-19 pandemic. (Maria Stavreva/iStock)
Boyd Group Services CEO Tim O'Day. (Provided by Boyd Group)
Service King CEO David Cush. (Provided by Service King)
Share This: