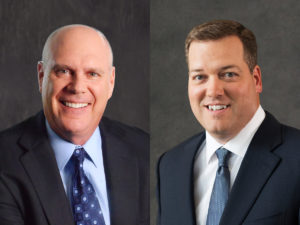 No. 9 auto insurer American Family on Wednesday announced the company's transition plan for CEO Jack Salzwedel to yield the reins to President Bill Westrate in 2022.
Westrate will become CEO-elect in January 2021 and take over as CEO on Jan. 1, 2022. American Family said Salzwedel had been working on the transition plan with the board for two years.
American Family said the company was "transformed" under Salzwedel's tenure.
Salzwedel, the son of an American Family agency owner, started his career at the company as a claims adjuster in 1983. He later owned an American Family agency and progressed into sales management and executive roles before becoming CEO in 2011.
Salzwedel's decade at the company saw it buy the General, Homesite, and Ameriprise insurance companies and merge with the carrier Main Street America.
"The changes enabled American Family to grow from a regional insurer – pegged by one industry expert as 'sleepy' – to a hard-charging national enterprise," American Family wrote Wednesday. "It has expanded its operating states from 19 to 50 and has seen its policies in force grow to more than 12 million and employees to approximately 13,500."
The insurer also switched formats to become a mutual holding company during that time.
"Bill is a superb fit for American Family's next CEO," American Family board presiding director Paul Shain said in a statement. "He brings incredible knowledge of the industry and the company to this role. He has a passion for our customers, a vision for the future, and he develops high performing teams.
"He has a focus on operational execution that is critical as the enterprise continues to leverage its acquisitions of the past several years. He is the perfect leader to continue the journey that American Family has embarked upon under Jack's leadership."
Last year, American Family held 2.28 percent of the private passenger auto market, an 0.38-percentage-point increase in share that left it the ninth-largest carrier in the country. The company on Wednesday also called itself the 13th largest property and casualty insurer and No. 254 on the Fortune 500.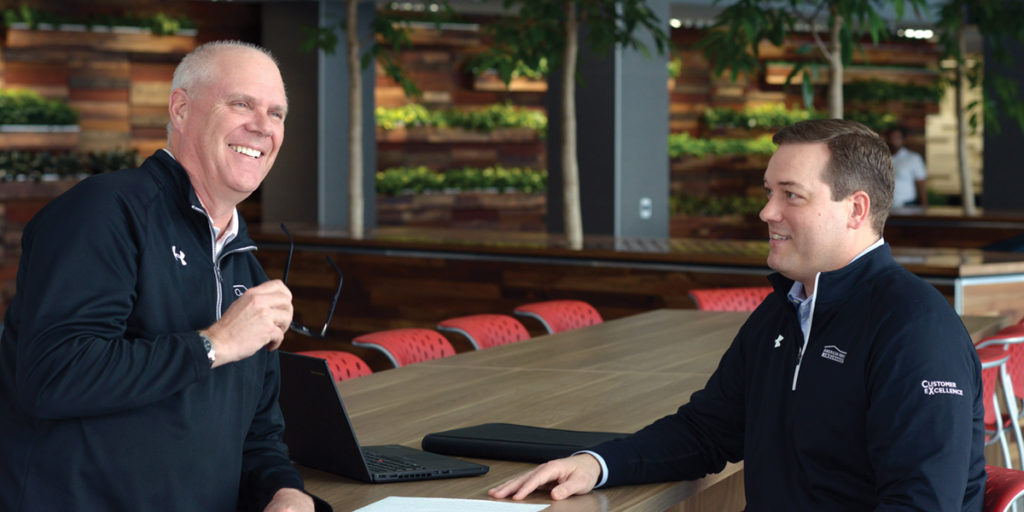 "Staying true to who we are as a mutual company owned by our policyholders, we have intensified our focus on meeting their needs and preferences, both in the short-term and long-term," Salzwedel said in a statement Wednesday. "We have become significantly more agile, innovative and courageous, blessed with employees and agency owners who care for our customers, communities and each other."
American Family also highlighted Salzwedel's focus on "social justice, equality and equity," and also a "career-defining period in Milwaukee where he arrived to rebuild community relationships and enhance insurance availability to the city's Black community."
American Property Casualty Insurance Association CEO David Sampson pointed out that Salzwedel cared about "leadership development, social equity and inclusion issues long before it came to the front of national consciousness in 2020."
Westrate joined American Family as an actuary in 1996 and rose to become vice president of the actuarial and personal lines divisions, executive vice president of personal lines and commercial-farm/ranch until ascending to chief operating officer in 2014. He became president in 2017.
"I am humbled, honored and prepared to serve the customers, employees and agency owners of American Family as their CEO," Westrate said in a statement. "I've been fortunate to partner with Jack, our board and executives in leading the company's growth and transformation, which will continue.
"Our foundation as a mutual company is rock-solid. Our strategy as a national multi-line, multi-channel insurance provider is sound. And, our people and commitment to an inclusive and diverse culture will continue to fuel our success."
More information:
"Westrate to succeed Salzwedel as American Family CEO in 2022"
American Family, Aug. 12, 2020
Featured images: From left, American Family CEO Jack Salzwedel and President Bill Westrate are shown. (Provided by American Family)
Share This: