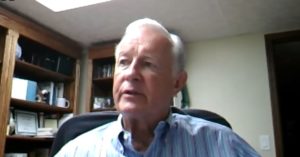 Collision Industry Electronic Commerce Association project coordinator Charley Quirt last month said the release of the organization's 2020R2 update would contain BMS messaging related to conducting and documenting ADAS calibration.
CIECA is the neutral body responsible for developing the digital standards so software from various collision-related industries can easily communicate.
Quirt told the virtual Collision Industry Conference on July 22 that while 2020R2 was slated to appear in October, he wanted to have the ADAS messaging done before that. The idea was to give Audatex, CCC and Mitchell time to prepare their systems.
Quirt said CIECA had created line item category codes related to ADAS workflow and developed a new labor code for "automated features." He said this term was meant to reach beyond ADAS and also include the calibration of systems that weren't ADAS per se, offering parking assistance as an example.
Quirt noted that insurers could use the line item category codes to distinguish time spent on ADAS research versus time spent on other research. "It's really broken down as to what the repair facility did," he said. "So it's capable of doing that."
He said CIECA also added a total and final total related to these lines.
Amberson said CIECA created a new job category for a technician performing ADAS work, believing the work didn't fit into traditional categories like a body tech, painter or even a mechanical repairer.
Currently, there was no way to capture all the necessary scan and calibration information and documentation like PDF, videos and photos, according to Quirt. However, CIECA has created aggregates within the estimate and repair order messages to hold such results and documents, calling it "pretty much consolidated" and "easy to follow."
Any changes within the estimate message occur in the repair order message, so no recoding would be necessary, he said.
More information:
Collision Industry Electronic Commerce Association website
CIECA Calibration Committee/CIC Emerging Technology Committee slides (Note: This is a draft version; further revisions expected)
Collision Industry Electronic Commerce Association via Collision Industry Conference, July 22, 2020
Featured image: Collision Industry Electronic Commerce Association project coordinator Charley Quirt on July 22, 2020, said the release of the organization's 2020R2 update would contain BMS messaging related to conducting and documenting ADAS calibration. (Screenshot from virtual Collision Industry Conference)
Share This: