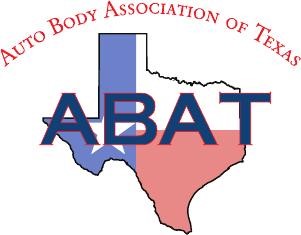 Lawmaker and regulator disinterest in addressing collision repairers' complaints about auto insurers has led the Auto Body Association of Texas to seek reports from consumers themselves.
"Based on the prior meetings that I have had with The Texas Department of Insurance (TDI) and Texas Legislators, the major rebuttal I have gotten is that they are not getting any complaints from consumers," ABAT President Burl Richards (Burl's Collision Center) wrote in an email to members Tuesday. "They have only heard from body shops about the insurance companies not fixing cars properly and under-indemnifying their constituents. So we have formulated an easy way to let TDI and legislators hear from the consumer." (Emphasis his.)
ABAT created a form listing issues a consumer might encounter, including:
The insurance Company used language that attempted to steer me to their preferred collision center. …
My claim was under indemnified by the insurance company. As a result, either myself or the repair facility was forced to pay out-of-pocket to properly and safely repair my vehicle.
The insurance company refused to indemnify me for safe and necessary OEM (manufacturer) repair methods by ignoring and refusing to reimburse for procedures that the manufacturer of my car deemed necessary for a safe repair. …
The insurance company undervalued my vehicle when settling the Total Loss claim.
The Insurance Company refused to allow me to invoke my policy right of appraisal. …
The Insurance Company refused to properly indemnify me from charges due to the collision facility associated with the Total Loss. (Minor formatting edits.)
After a customer initials which problems arose and signs the form, the body shop will submit it to the TDI and the consumer's representatives in the Legislature.
The form encourages a lawmaker to "help pass Legislation that will help consumers like me receive safe and proper repairs without having to go through an expensive court battle with this insurance company."
Some state departments of insurance have claimed an inability to settle disputes when carriers refuse to reimburse OEM repair procedures. The courts might become the consumer's only recourse.
The Texas Department of Insurance also sees itself as unable to act on certain auto claims issues, based upon letters Pasadena, Tex.-based collision repairer Larry Cernosek presented to Harris County 8-1 Justice of the Peace Holly Williamson prior to her Dec. 5, 2019, ruling in his favor.
In April 2019, state Rep. Travis Clardy, R-Nacogdoches, and Auto Body Association of Texas head Burl Richards told the Texas House Insurance Committee that Clardy's House Bill 1348 was necessary given similar declarations of helplessness.
Clardy said he had thought steering and other issues including repairs were addressed in statute. However, the TDI said it didn't have enough specifics within existing law to deal with it.
"We have exhausted every effort before we came here" with the bill, Richards told the committee in April 2019. He mentioned three separate meetings with the TDI in 2018.
"We continually were told that TDI has no jurisdiction, they have no authority and 'You're gonna have to pass legislation,'" Richards said.
ABAT seeks to collect 1,000 consumer complaints.
"We have been advised by our lobbyist that if ALL ABAT Member shops will employ the use of this document over the next several months that we will be sure to grab the attention of our lawmakers and therefore exponentially increase our chances of passing these bills," Richards wrote to members. (Emphasis his.)
The complaint drive also might spur action from the Texas Department of Insurance. National Association of Insurance Commissioners consumer liaison Erica Eversman in 2019 has encouraged repairers to submit complaints to insurance regulators, even if the DOIs can't actually act upon them.
In some states, an insurance regulator might not be able to act until they receive enough reports to suggest a pattern of behavior. This doesn't seem to be the case in Texas; the concept doesn't appear to arise in Texas Insurance Code Chapter 541 on "Unfair Methods of Competition and Unfair or Deceptive Acts or Practices" doesn't seem to carry that threshold, nor does Chapter 542, "Unfair Claims Settlement Practices," and Texas Administrative Code 21.203, "Unfair Claim Settlement Practices."
Repairers can contact ABAT Executive Director Jill Tuggle at 817-899-0554 or jill@abat.us for a copy of the customer complaint form.
In other TDI news, the agency announced Tuesday that Commissioner Kent Sullivan was stepping down to return to the private sector.
The agency credited him with a "major modernization effort" since he became commissioner in 2017.
"The agency's modernization push has led to faster service in complaint resolution and agent licensing, an increase in online licensing applications, and a major organizational restructuring," TDI wrote.
"Governor Abbott asked me to lead this agency shortly after Hurricane Harvey ravaged the Texas coast, and I was happy to help out in a challenging time," Sullivan said in a statement. "TDI staff are sincerely committed to protecting consumers, and I'm proud of the work we've done to help them do their jobs more effectively."
Texas is the nation's second-largest and the world's seventh-largest insurance market.
More information:
Texas Consumer Bill of Rights for auto insurance
Auto Body Association of Texas website
Texas Department of Insurance auto insurance complaints
Featured image: The Auto Body Association of Texas logo is shown. (Provided by ABAT)
Share This: