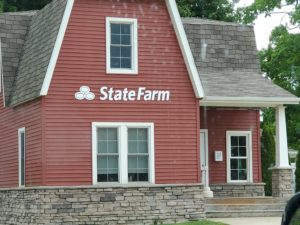 State Farm has posted an ad for a new Select Service head, and the job description might offer some insights into the nation's No. 1 insurer's vision for its direct repair program network.
The successful candidate would manage "over 8500" auto body shops, including "Multi-Store Operations (MSO) & non-multi-store operations," according to State Farm.
The job demands "Expert knowledge of Auto Repair Key Performance Indicators." According to State Farm, these are:
• Cycle time
• Parts utilization
• Repair vs replace
• Rental days
• Repair capacity (Minor formatting edits.)
The candidate will be expected to oversee "quality trending related to multiple components of the Select Service Program and overall strategy for Auto Repair Program engagements and performance management of repairers."
The carrier wants "10+ years' experience in a relationship management or other customer-facing role," with "5-10+ years' experience in the collision repair industry as multi-state manager and/or executive, preferred." It also seeks experience in the property and casualty industry and with "auto estimating platforms, emerging technologies, and industry data sources."
The carrier says it wants to give "a simple, quick, and high quality Auto PD experience for our customers." It also wants the candidate to have worked on "new solutions and vendor partnerships to improve overall program results with a clear focus on accuracy and quality in work product, improving performance, and create alignment with the State Farm vision."
The carrier also describes wishing "values that align with serving the customer," "superior service," and a constant search for ways to "help improve the efficiency and effectiveness of the customer experience."
Some of this vision might conflict with itself. Sometimes, "quick" and "high quality" can't coexist. And repair/replace decisions might be out of the Select Service network shop's hands if OEM procedures and vehicle component composition dictate a part is replace-only– something a person familiar with "emerging technologies" and "industry data sources" would understand.
Featured image: A State Farm logo is seen in West Michigan. (John Huetter/Repairer Driven News)
Share This: