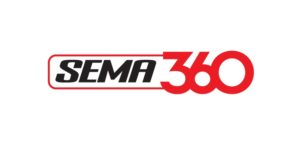 SEMA on Thursday announced it would host a virtual "SEMA360" Nov. 2-6 as a substitute for its cancelled live show.
"SEMA360 was created after industry members expressed a need for a viable marketplace solution in the absence of the 2020 SEMA Show," SEMA wrote in its eNews Thursday.
SEMA officially cancelled the Nov. 3-6 live show earlier this month, cited "mounting uncertainty" in the face of the COVID-19 pandemic and "concerns that event facilities and services will be unavailable."
The virtual SEMA360 will provide a means for manufacturers to showcase products and for manufacturers and resellers to conduct "quality business exchange," according to SEMA. It will also still feature "vehicle reveals from world-class builders" and "Industry-leading education focused on professional development and new strategies."
"Creating a platform where the industry can gather and discover new products and trends has always been a SEMA priority," Specialty Equipment Market Association CEO Chris Kersting said in a statement. "SEMA360 is the ideal solution to bring the industry together, at a time when we've all been kept apart. The platform allows qualified buyers to interact with manufacturers, see innovative new products, check out top SEMA Show builds, and take in industry-leading educational offerings."
SEMA said industry members had "registered concerns with typical 'virtual trade show' solutions'" and promised a "simplified platform."
Manufacturers can apply for SEMA360 at a member rate of $495 and a nonmember rate of $1,495 starting Sept. 3. SEMA members just looking to attend will receive free admission to the show; nonmembers will be charged $25. Media will receive free attendance, and SEMA said SEMA360 would offer "unrivaled media contacts amplifying news, products, and innovations to a world-wide audience."
The Society of Collision Repair Specialists said it was working on hosting its popular Repairer Driven Education series Nov. 2-6 alongside the virtual SEMA. Continue to check Repairer Driven News for updates.
More information:
"SEMA Announces eMarketplace Solution to Take Place November 2-6, 2020"
SEMA eNews, Aug. 27, 2020
Featured image: The SEMA360 logo is shown. The virtual show will run Nov. 2-6, 2020. (Provided by SEMA)
Share This: