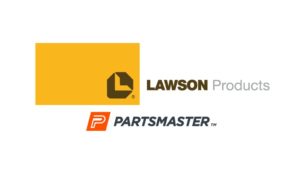 Lawson Products announced Tuesday it had purchased fellow repair supply distributor Partsmaster from NCH Corporation.
Lawson, the publicly traded owner of brands like Kent Automotive, said it paid $2.3 million up front and will pay NCH the remaining $33 million owed in May 2021. (It plans to use cash and tap a $100 million line of credit if necessary.)
Partsmaster does about $63 million in sales and serves 16,000 companies, mostly out of a Greenville, Texas-based distribution center.
Though it doesn't pitch itself as a supplier to the automotive aftermarket per se, it sells many products applicable to the industry. Its home page touts cutting and drilling supplies, abrasives, fasteners, welding equipment, and tools.
"This transaction is an important step in our continued growth strategy. We're very excited about expanding our sales team and customer base further positioning Lawson as a leader in MRO vendor managed inventory services," Lawson CEO Michael DeCata said in a statement. "Partsmaster is a strong strategic fit with a similar VMI business model, similar product margins, a complementary product offering and a passion for providing great service to customers. We welcome the Partsmaster team and look forward to working with them, sharing best practices and driving growth through our entire organization."
Lawson expects to come out ahead on the deal in the 2021 fiscal year, not counting integration costs, with things growing more accretive into 2022.
"We are excited to join an industry leader like Lawson Products. The transaction allows us to leverage our shared expertise and solid customer relationships to further expand our business," Partsmaster President David Weiss said in a statement. "The entire Partsmaster team will greatly benefit from Lawson's expanded product offering and North American distribution capabilities while Lawson will acquire a highly trained sales force along with a wide array of proprietary products to not only keep customers running, but also reduce their parts, labor and downtime costs."
Partsmaster has more than 200 sales reps.
"The addition of Partsmaster accelerates our three-part growth strategy through acquisitions, expanding our sales team and driving sales rep productivity," DeCata said in a statement. "This is our seventh and largest acquisition in the past five years. We plan to continue to be opportunistic in utilizing our strong balance sheet to make accretive acquisitions to integrate complementary businesses that leverage our strong market position and operational infrastructure."
The publicly traded Lawson actively promotes its willingness to buy companies — and vendors serving the "automotive repair and fleet maintenance" industries are among the businesses in particular demand.
In 2015, it bought Vancouver, Canada-based West Coast Fasteners, calling it a "Full-service fastener, bolt, nut, clip and screw for automotive repair and body shops." In 2016, it took over Clinton Township, Mich.-based Perfect Products of Michigan — a "Full-service fastener, bolt, nut, clip and screw distributor expanding our Kent Automotive business' presence in automotive repair and body shops."
Other recent deals include Dallas, Texas-based Screw Products; Calgary, Canada-based Bolt Supply House; Vancouver-based Mattic Industries; and Mississauga, Canada-based F.B. Feeny Hardware.
More information:
"Lawson Products Acquires Partsmaster"
Lawson Products, Sept. 1, 2020
Featured image: Lawson Products announced Tuesday it had purchased fellow repair supply distributor Partsmaster from NCH Corporation for $35.3 million. (Provided by Lawson Products and Partsmaster)
Share This: