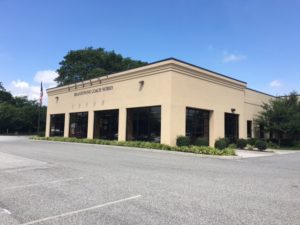 Another private equity firm has entered the collision repair space as Susquehanna Private Capital announced Tuesday it bought and plans to grow a four-shop Pennsylvania MSO.
Terms of the deal for Chadds Ford, Pa.-based Brandywine Coach Works were not disclosed.
"Brandywine's relentless focus on providing high-quality repairs and exceptional customer service align well with QCG's objectives," Susquehanna Vice President John McGinley said in a statement. "We couldn't be prouder to partner with such a talented team of technicians and operators."
Susquehanna said Tuesday that it planned to grow by buying other shops nationwide, a standard component of the PE collision industry playbook. However, its news release stood out for its significant emphasis on OEM certifications.
"QCG is comprised of OEM-certified collision repair centers that seek to deliver best-in-class service and exceptional customer experience," Susquehanna wrote in its news release. "The group is guided by OEM repair methodologies."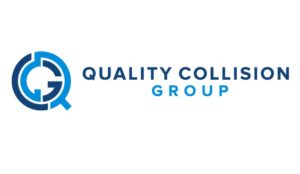 The Quality Collision Group website describes a goal of "building the largest OE-certified repair company in the world."
"We are obsessed with quality, and because of that, we're naturally not for everyone," the website states. "The Quality Collision Group is on a steady course to create a dynamic shift in the collision repair industry by building a different type of MSO. So, we are selective in our process to identify the unique teams who embody our mission and values, and who complete our rigorous partnership selection process.
"As a Quality Collision Group partner, you are joining our mission to disrupt the industry through a commitment to repair methodologies inspired by OEM manufacturers."
The new company will be led by CEO Jerod Guerin, who had served as CEO of Nexus Towing before being tapped for QCG. Before that, he spent 12 years rising through the ranks of Service King, ultimately serving as senior vice president for the Eastern U.S.
"As auto technology has advanced, independent collision and mechanic shops have largely been unable to keep pace," Guerin said in a statement. "Our industry finds itself at an inflection point where consumers face higher repair costs and few alternatives for qualified technicians. QCG's growing network of auto repair facilities will seek to leverage these shifting industry dynamics to provide consumers with an innovative option in OEM certified repair service. We look forward to bringing QCG to additional markets across the U.S. as we partner with like-minded businesses who share our mission."
QCG has 90 employees across its four Pennsylvania locations.
"We are thrilled to partner with Jerod and his talented team who bring decades of auto experience to Quality Collision Group," SPC Co-head Kyle Squillario said in a statement. "We believe his deep industry expertise will prove invaluable as we expand QCG through add-on acquisitions of leading OEM-certified repair shops."
Correction: An earlier version of this story incorrectly reported that Brandywine Coach Works would be renamed. It will not. The article has since been corrected to reflect this.
More information:
"Susquehanna Private Capital Acquires Brandywine Coach Works; Creates Quality Collision Group Investment Platform"
Susquehanna Private Capital via Business Wire, Oct. 6, 2020
Quality Collision Group website
Images:
The Chadds Ford, Pa.,-based Brandywine Coach Works is shown. Susquehanna Private Capital has purchased the four-shop MSO and has created the Quality Collision Group holding company to oversee it. (Provided by Brandywine Coach Works)
The Quality Collision Group logo is shown. (Provided by Quality Collision Group)
Share This: