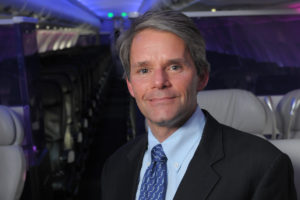 Service King CEO David Cush last month said the company plans to restart repairs at 25 more shops in October, describing this as likely the final batch of satellite-to-full production reversions for the year.
It would examine further conversions in early 2021, Cush said Sept. 18.
"This is the plan as of now," he said.
The company has been steadily resuming production and recalling staff to numerous shops it had downgraded to "Satellite" intake centers running on skeleton crews.
"In April, the organization announced the temporary consolidation of repair centers and teammate resources through the utilization of its 'Satellite' facilities," Service King wrote in an Aug. 27 news release. "The model allows designated locations to intake damaged vehicles, then redirect production efforts to surrounding Service King centers."
Moody's on Aug. 11 reported Service King reacted to COVID-19 with a cost-cutting strategy "whereby more than 90 production centers were converted to 'intake-only' satellite centers and 35% of the workforce was furloughed."
Cush said Sept. 18 every Service King employee working remotely would continue to do so through the end of the year, "and likely longer."
On the whole, Service King was "doing fine," Cush said. A "solid operational performance" and low rate of COVID-19 infections had left the national multi-shop operator in a "good position," according to Cush.
Service King did not respond to a request Tuesday for comment on if anything had changed since its Sept. 18 assessment.
Cush's Sept. 18 comments followed a progression of similar Service King shop awakenings.
"The organization is currently preparing to have returned more than half of its Satellite facilities to full production by mid-September," Service King wrote Aug. 27. The MSO said then it had recalled more than 820 workers and hired another 260.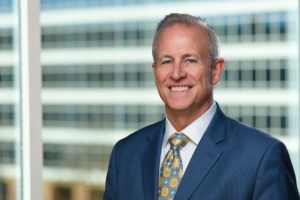 "We are thrilled to celebrate the continued growth of Service King's footprint amidst these challenging times," Service King President Jeff McFadden said in a statement Aug. 27. "Family values and superior service remain the cornerstone of our business model and procedures. That mission is now more important than ever and enables us to unite our teammates once again while delivering that bedrock promise for our customers and partners."
The next day, Aug. 28, Cush announced that Aug. 31 would be a "big day" for such changeovers, with 13 shops in states from Washington to Maryland resuming full production. More than 100 employees had been recalled, he said, later thanking furloughed workers for their patience "while we worked to get you back to work."
Cush said this showed a "broad-base recovery" for both Service King and the collision repair industry. August proved a "very strong revenue month" for Service King, which gave it the confidence to ramp up shop productions, he said.
"There's more to come in mid-September," he said Aug. 28.
On Sept. 11, he predicted September and October would be "hectic, but positive" for the company.
"We continue to move stores back to full production, and recall teammates," Cush said. He said Service King would fire up nine shops Sept. 14 and put another roughly 100 employees back to work, followed by another three facilities over the rest of the month.
Service King would "then start an even more aggressive reopening and recall schedule in October," he said.
Cush said that if the company "hit our numbers," kept a "safe working environment," and offered "good service" to insurers and customers "we should be able to rebuild our company back to pre-COVID strength by the end of the year," King said.
He said body technician productivity the week prior had neared pre-pandemic levels, and CSI scores were "in general, in pretty good shape."
Preserving and improving company performance meant "we will come out of this in fighting shape for 2021."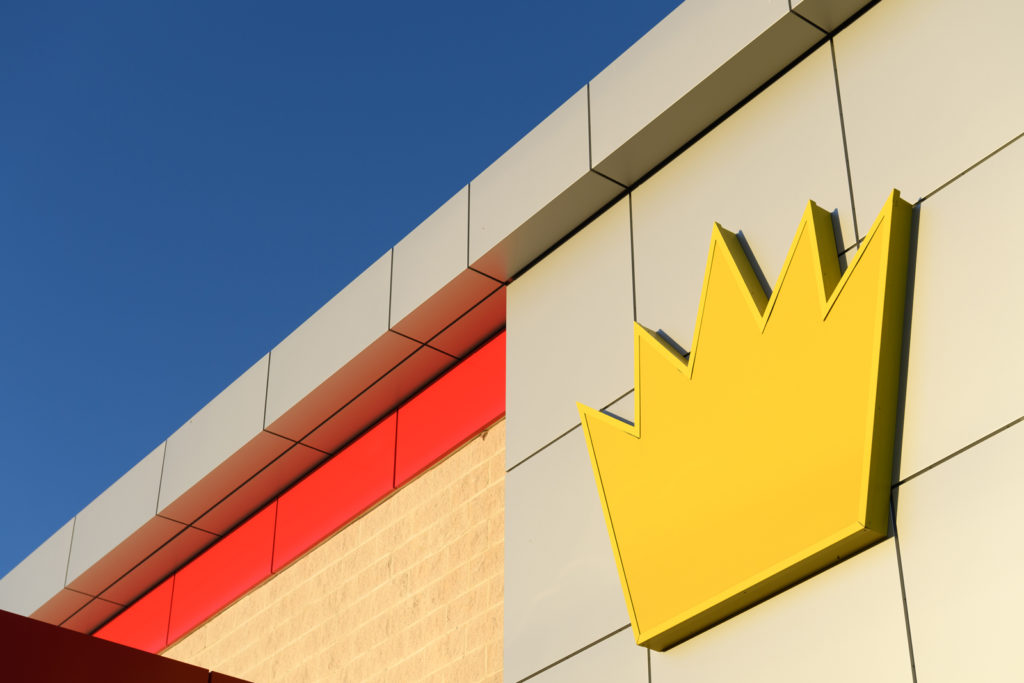 Service King's rebirth might have come at the perfect time. Moody's on Aug. 7 — just before Cush's slew of announcements — had downgraded Service King's probability of default rating to Caa2, The ratings service's action meant it viewed the national collision chain as an even higher risk of being unable to repay lenders than before.
Service King has a $100 million revolving line of credit maturing May 2021 and another $587 million in a secured term loan coming due in August 2021. It also owes $375 million in unsecured debt, which Moody's downgraded to an overall Caa3 rating.
But Moody's preserved Service King's overall rating of Caa1 and a B2 rating for its senior secured debt, and it expressed optimism the company could improve its financial state.
"The downgrade of the PDR and senior unsecured notes rating recognizes the elevated risk due to Service King's looming August 2021 revolver and term loan maturities and potentially lower recovery on the senior unsecured notes that mature in 2022," Moody's Vice President Charlie O'Shea said in a statement Aug. 7. "There is a real possibility that a refinance of the revolver and term loan will result in less flexibility going forward, which would impair Service King's ability to grow, as well as reduce free cash flow. While leverage remains very high, Moody's continues to view the fundamentals of the collision repair sector favorably and believes that management has a strategy that can, if well-executed, reverse weak operating trends."
Service King did not respond to a request for comment on the Moody's report.
Correction: An earlier version of this report carried an incorrect date for a Service King revolving line of credit. It matures in May 2021. The article has since been corrected to reflect this.
More information:
"Moody's downgrades Service King's PDR to Caa2-PD, outlook remains negative"
Moody's, Aug. 7, 2020
Moody's credit opinion following downgrade of Service King default probability to Caa2
Moody's, Aug. 11, 2020
"Service King Opens New Locations, Continues to Reopen Satellite Facilities as Full Production"
Service King, Aug. 27, 2020
Images:
Service King CEO David Cush. (Provided by Service King)
Service King President Jeff McFadden is shown. (Provided by Service King)
A Service King crown logo is shown. (Provided by Service King)
Share This: