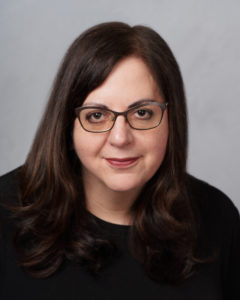 New York Superintendent of Financial Services Linda Lacewell announced Tuesday her agency had levied fines between $217,300 and $671,200 on AIG, Allstate, State Farm and Tri-State Consumer Insurance.
Some of the fines were tied to alleged violations of rules for auto claims, though the agency indicated no-fault auto claims behavior represented a larger problem than auto property damage conduct. The alleged violations occurred between 2011 and 2017, depending on the carrier.
All four carriers allegedly ran afoul of 11 CRR-NY 216.7, "Standards for prompt, fair and equitable settlement of motor vehicle physical damage claims," though at least some of the alleged breaches involved aspects of the law irrelevant to a body shop. (For example, auto theft claims law.)
The Department of Insurance fined Allstate $671,200, State Farm $644,700, AIG $583,900, and Tri-State $217,300.
"These fines are a measure of economic justice for New York consumers who were harmed because of improper notifications and claims handling," Lacewell said in a statement. "DFS will continue to protect consumers from insurers who violate our insurance laws."
Contacted for comment, State Farm media specialist Roszell Gadson wrote in an email, "We have nothing to share with RDN." None of the other three insurers responded to our inquiry at all.
According to DFS, the "most significant violations found" involved failure to:
• pay or deny no-fault claims in a timely manner; 
• pay statutory interest on overdue no-fault payments; 
• correctly calculate no-fault payments for loss of earnings from work; 
• send the explanation of benefits form to the injured party at least every six months; and 
• notify senior citizen insureds annually in writing of the availability of the third-party designee notice procedure. (Minor formatting edits.)
Allstate must also repay consumers another $784,168, and State Farm must pay restitution of nearly $9.8 million "due to systemic noncompliance of no-fault claims handling," the Department of Financial Services wrote in a news release.
The agency in consent orders said Allstate owed consumers "overdue interest on no-fault benefits," and State Farm owed for both "underpayments and overdue interest on no-fault benefits."
Here's a look at some of the allegations detailed in a series of consent orders involving the four insurers, as well as the underlying laws:
Tri-State
DFS accused Tri-State of violating 11 CRR-NY 216.7(b)(13), which declares:
Estimates of repairs prepared by insurers or their representatives shall contain the following information at a minimum: identity of policyholder and/or owner/claimant; owner/claimant's address and telephone number; identity of insurer, including name, address, license number and telephone number of adjuster; year, make, model, body style, mileage, VIN, license number, color and condition of the damaged vehicle. The estimate must also contain the claim number, the date of accident and the date the vehicle was inspected. Each item of damage must be detailed as to the paint, parts and labor hours it will require to repair that particular item. If the appraisal is made at a repair shop, the registration number of the shop must be included on the estimate form.
The insurer "failed to include required information on estimate of repairs," DFS wrote in the consent order.
Tri-State also "failed to notify its insureds in writing of the status of a physical damage claim, that is subject to a deductible and a subrogation claim, within 120 days after the date of the claim payment." That violates 216.7(g)(5), which states:
If an insurer has paid a physical damage claim that is subject to a deductible and it is pursuing its subrogation claim, the insurer shall notify its insured in writing of the status of its claim 120 calendar days after the date of the claim payment to its insured. An updated status letter shall be sent every 120 calendar days thereafter until the claim is either honored or rejected.
State Farm
DFS said State Farm "failed to file its plan of operation for establishing and adequately maintaining an inspection system," and it "failed to utilize the inspection report and applicable photographs in the settlement of private passenger automobile physical damage claims."
Under New York law, insurers need to do a pretty thorough job of documenting a vehicle from the start of the policy — and refer to it during a claim.
11 CRR-NY 67.5(f) states:
The inspection report and all applicable photographs shall:
(1) confirm the existence and physical condition of the insured automobile at the time of inspection;
(2) record odometer mileage and all major factory and dealer installed options, accessories and equipment permanently installed on or within the insured automobile;
(3) document any previous damage to the interior and exterior of the insured automobile;
(4) be made part of the named insured's policy record; and
(5) be utilized by the insurer in the settlement of a private passenger automobile physical damage insurance claim.
The agency also accused State Farm of not telling policyholders whose vehicles were stolen that the insurer would pay for their transportation. 216.7(f) states:
In the event of the theft of the entire vehicle, it shall be the duty of the insurer at the time of notification of loss to advise the insured of his right under the policy to be reimbursed for transportation expenses. Such notification must be confirmed in writing immediately after receipt of notice of theft. All conditions and benefits related to this coverage as stated in the policy must be contained in the notification to the insured.
Allstate
Allstate also didn't make offers for a total loss quickly enough, according to DFS. The agency cited 216.7(c)(7), which states insurers must make an offer 11-25 business days after receiving word of the claim.
Here's how it works. The state gives insurers six business days to make a good-faith settlement offer on a repairable vehicle. Carriers get an additional five business days when a vehicle is totaled for damage. If the vehicle's stolen, insurers get 25 calendar days after the notice of loss. (Unless the policyholder hasn't provided the information the insurer has requested. In that case, the insurer's deadline becomes five business days after the insured comes through with the details.)
The DFS also said that Allstate "failed to include all complaint activity in consumer services department's ongoing central log." Under New York law, insurers need to keep track of complaints made to the agency. 11 CRR-NY 216.4(e) states, "As part of its complaint handling function, an insurer's consumer services department shall maintain an ongoing central log to register and monitor all complaint activity."
Allstate also neglected its duty to tell policyholders they could be reimbursed for transportation after losing their vehicle to a thief, the agency said.
AIG
The state dinged AIG for selling collision insurance with a deductible less than $100. Consumers apparently can't have that little skin in the game, under New York ISC 3411(k):
Each insurer which offers physical damage insurance subject to the provisions of this section shall offer such insurance with a standard deductible of two hundred dollars for each occurrence.  The insured shall, however, at the inception of the policy or at the annual anniversary date, or at the time of the replacement or addition of an automobile, have the option of purchasing a policy with a lesser deductible, but in no event may the insurer sell a policy with a deductible of less than fifty dollars for fire, theft or comprehensive insurance coverages (one hundred dollars for assigned risk policies issued pursuant to paragraph two of subsection (a) of section five thousand three hundred three of this chapter) and one hundred dollars for collision insurance coverage except that window glass coverage may be sold without a deductible.  Each insurer which offers physical damage insurance subject to the provisions of this section shall also offer physical damage coverages with co-insurance or deductible provisions or combinations thereof as the superintendent may prescribe, including but not limited to deductibles of two hundred fifty dollars, five hundred dollars and one thousand dollars.
DFS also accused the carrier of having "failed to document insured's right to receive settlement proceeds in claim file."
Under 216.7(b)(18):
The insured shall have the right to receive the proceeds of any settlement in accordance with policy provisions. However, if the insured agrees and this agreement is documented in the claim file, the insurer may make the check or draft payable to the insured and the lienholder and/or the insured's designated repairer. An insurer may not condition payment of a loss upon repair of the automobile or receipt of a completed Certification of Automobile Repairs.
AIG also "failed to provide Certification of Automobile Repairs to the insured or the insured's designated representative during the course of negotiation of the settlement amount," the state said.
New York's 216.7(b)(19)(ii) requires an insurer to "request submission of a Certification of Automobile Repairs (NYS APD 2), as contained in section 216.12 of this Part, signed and certified by the insured and the automobile repairer, under penalties of perjury, stating whether all items allowed by the insurer have been repaired and, if not, that repairs were made in accordance with the repairer's invoice. This form, together with a postage-paid return envelope, shall be given to the insured or the insured's designated representative by the insurer during the course of negotiation of the settlement amount."
More information:
"SUPERINTENDENT LACEWELL ANNOUNCES DFS FINES FOUR PROPERTY AND CASUALTY INSURERS $2.1 MILLION AND SECURES $10.6 MILLION IN CONSUMER RESTITUTION"
New York Department of Financial Services, Nov. 3, 2020
Share This: