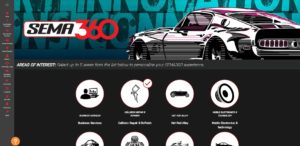 The Collision Repair and Refinish section of the virtual SEMA360 contains more than more than 50 virtual "booths" and more than 100 new products for the industry to peruse.
Overall, SEMA360 offers more than 650 vendors to an audience that SEMA said was in the thousands Monday.
Vendors also are hosting "Boardroom" education sessions and making themselves available for virtual "Roundtables" open to anyone in the SEMA audience. Reps from various companies are available to connect live.
So repairers might want to consider popping into the show today and Friday if they haven't made a virtual appearance already. There's a lot to check out and learn here.
Here's the Collision Repair & Refinish "wing" of the virtual trade show: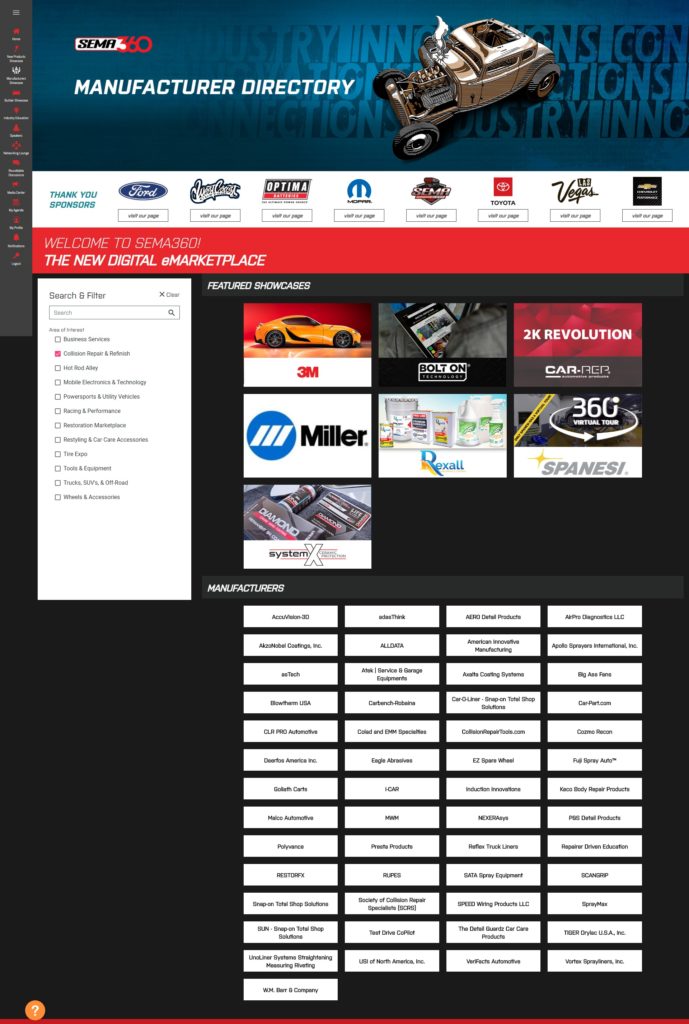 Here's an example of a virtual booth from Best New Collision Product runner-up P&S Detail Products.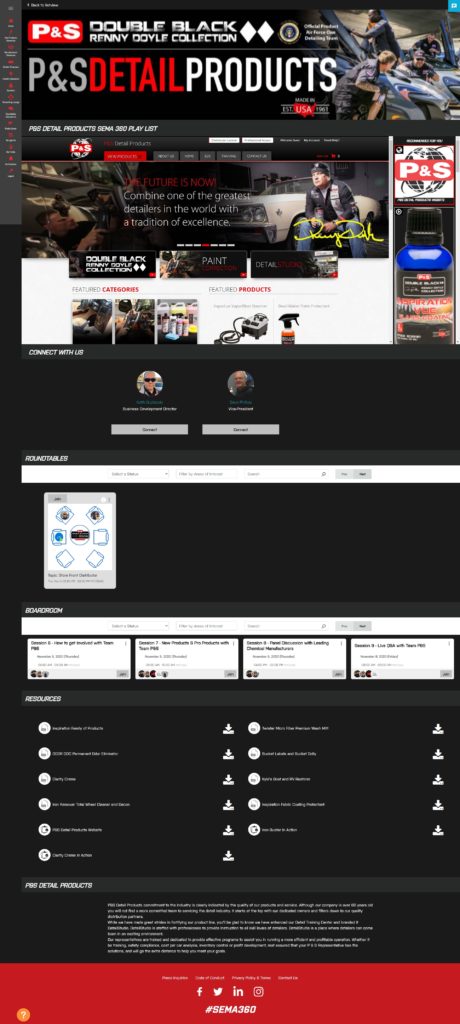 And here's an example of industry "Roundtables."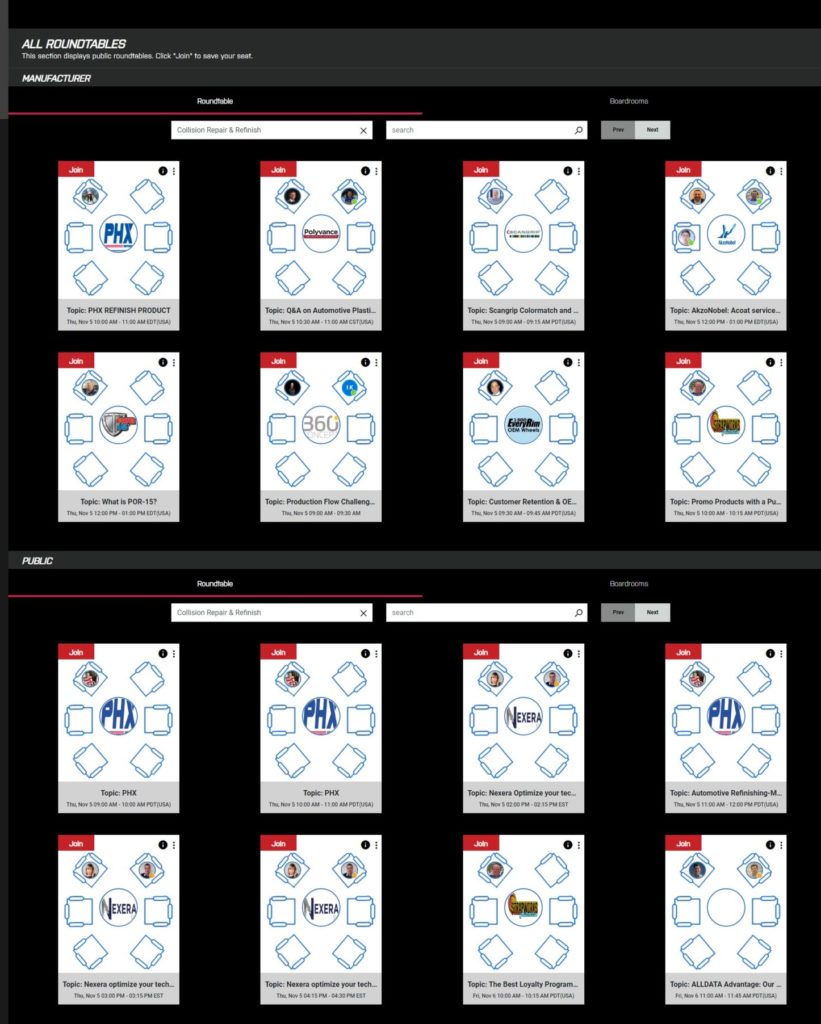 In addition to the Society of Collision Repair Specialists' Repairer Driven Education series, the industry can also take advantage of a significant educational SEMA presence from I-CAR this week.
The educational organization is hosting a series of live virtual "Boardroom" events today and Friday, including "Steel Welding Advanced Techniques," "Metal Straightening Considerations You Haven't Thought About," "Spot Welds Beyond Pulling the Trigger,"  "Electric Vehicles Safety—Where to Begin," "Take Your Aluminum Welds to the Next Level," "How ADAS, Calibration, Structure and Wheel Alignments are Connected" and "Take Your MIG Brazing to the Next Level."

SCRS and other representatives are also on hand to discuss the organization's new Blueprint Optimization Tool and its 401(k) option association members can offer employees.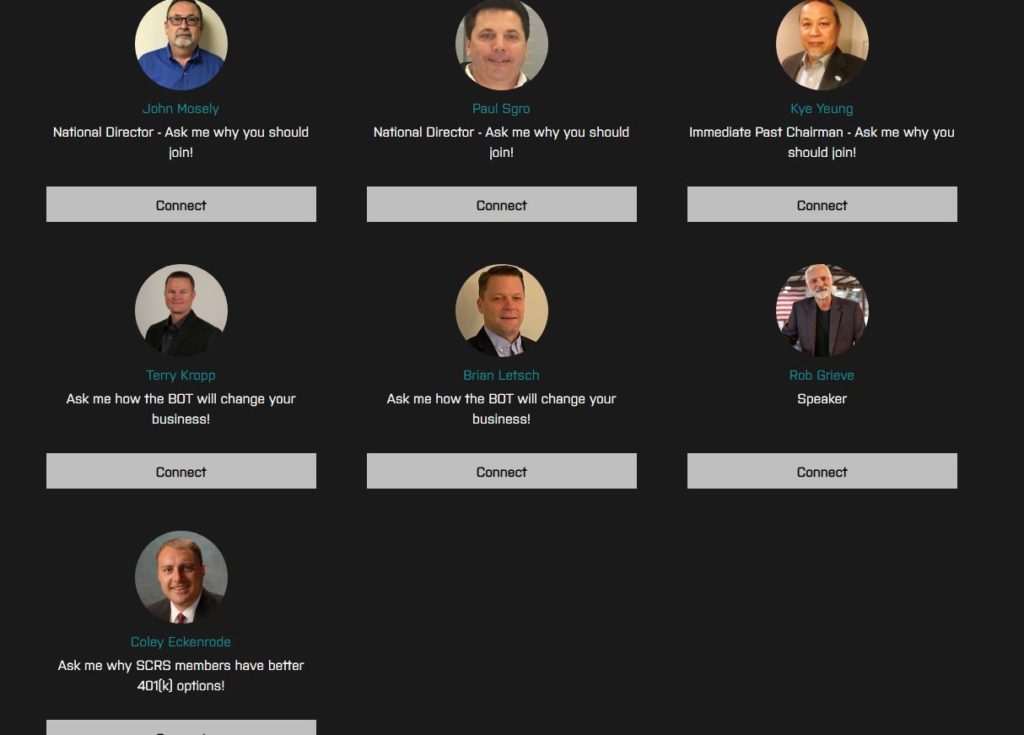 So take a stroll through the virtual show during its final two days. Your feet won't hurt, and $25 admission for non-SEMA members is way cheaper than flying your shop out to Vegas.
More information:
Images:
The home page of the virtual SEMA360 is shown Nov. 5, 2020. (Screenshot from SEMA360)
A Nov. 5, 2020, example of collision industry interactive "Roundtables" from the virtual SEMA360. (Screenshot from SEMA360)
P&S Detail Products' virtual SEMA360 booth on Nov. 5, 2020, is shown. (Screenshot from SEMA360)
The I-CAR SEMA360 booth is shown Nov. 5, 2020. (Screenshot from SEMA360)
Some of the representatives from the Society of Collision Repair Specialists available through the organization's virtual SEMA360 booth on Nov. 5, 2020. (Screenshot from SEMA360)
Share This: