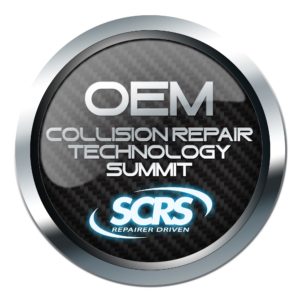 Give your collision business a jump on some of the latest vehicles and trends by tuning in to the Society of Collision Repair Specialists' virtual OEM Collision Repair Technology Summit.
SCRS has released the five online OEM Summit sessions on its virtual Repairer Driven Education website, rde.scrs.com.
Experts from Audi, Ford and General Motors are slated to offer perspective on electrified vehicles, and DuckerFrontier was to examine lightweighting and crash protection. Subaru, meanwhile, was expected to address specific collision repair operations like safety inspections and scanning.
OEM Summit access costs $150, or pay $375 for the full series pass, which grants access to the summit and all the $75 regular Repairer Driven Education courses.
All RDE courses will be available for replay through Aug. 31, 2021.
Here's a look at the classes and links to some Repairer Driven News coverage which might offer further context into their subject matter.
GM: 'Global perspective on electrification, safety systems, emerging trends and collision repair'
"Join GM subject matter experts as they elaborate on the global strategy surrounding electrification of vehicles in the mass market, ADAS and safety systems, emerging trends within new vehicle platforms and the future of collision repair," a course description states.
General Motors collision manager John Eck was to moderate a panel including GM Global Aftersales Mechanical Engineering (GAME) director Jennifer Goforth, GM global aftersales diagnostics and electrical engineering director John Willis; Nathaniel Skutt of GM body structure advanced serviceability of design engineering and GM collision program manager Christopher Blackmore.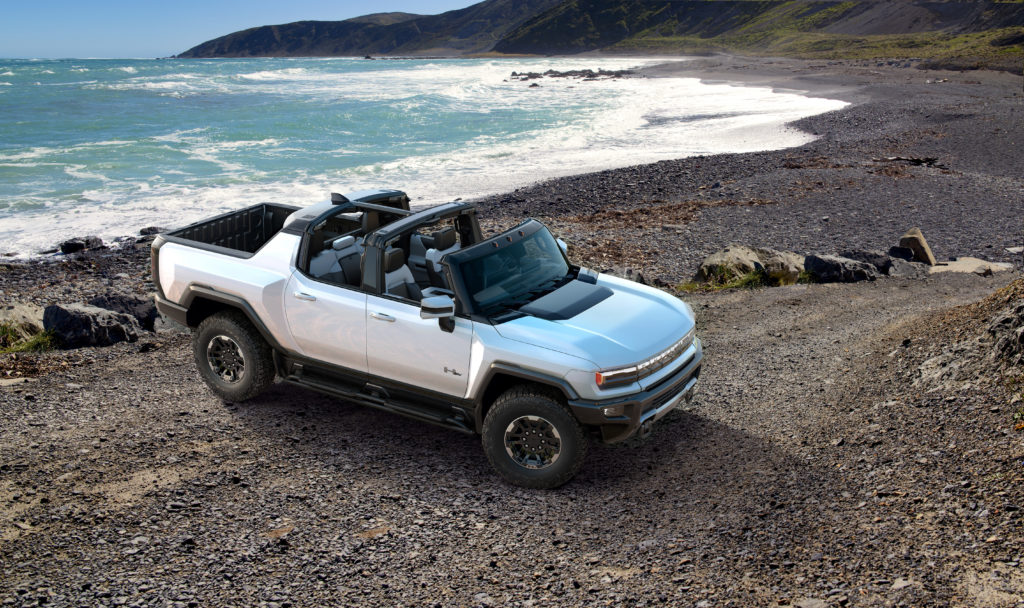 Ford: '2021 F-150 and Mustang Mach E Overview'
"This presentation will provide a full rundown of the features for both the new 2021 F-150 and new 2021 Mustang Mach E, as well as vehicle specifications and damageability review," a course description states. "EV and technology insights for the F-150 and Mach E will also be discussed."
Gerry Bonanni, Ford paint and body repair senior engineer, was to host the session, which also was slated to feature electric vehicle and technology details shared by Ford service publications and training commodity lead Rob Lien.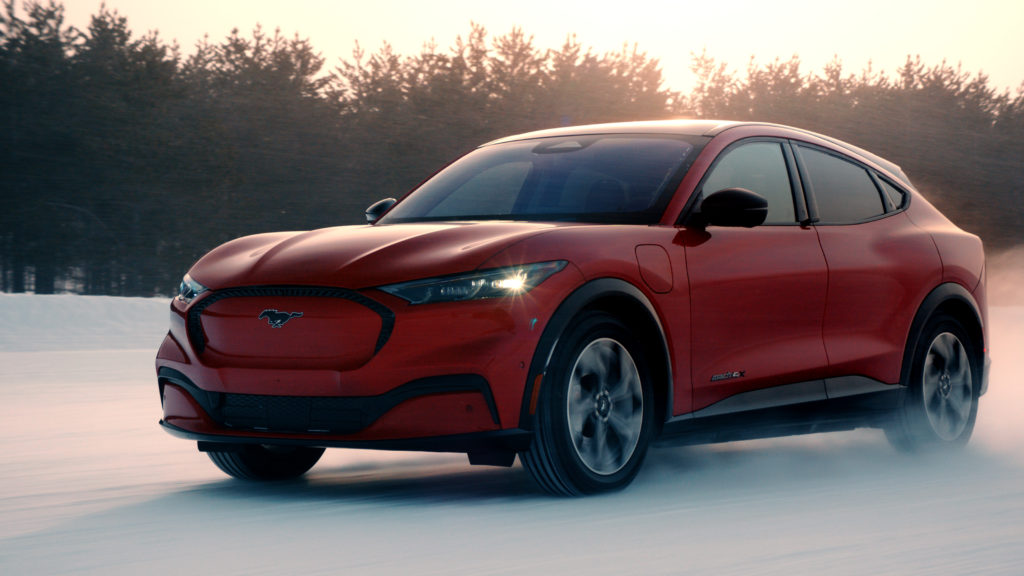 Audi: 'A new era of electric is here'
"A new era of electric is here, and Audi has a clear vision for the future," a course description states. "Their commitment to electrification is robust and comprehensive, starting with a goal that one third of the new U.S. model lineup will be electrified by 2025."
Audi collision, equipment and electric vehicle aftersales service manager Mark Allen "will take our audience through an overview of Audi electric vehicle technology, and its impact on the collision repair ecosystem," the RDE description states.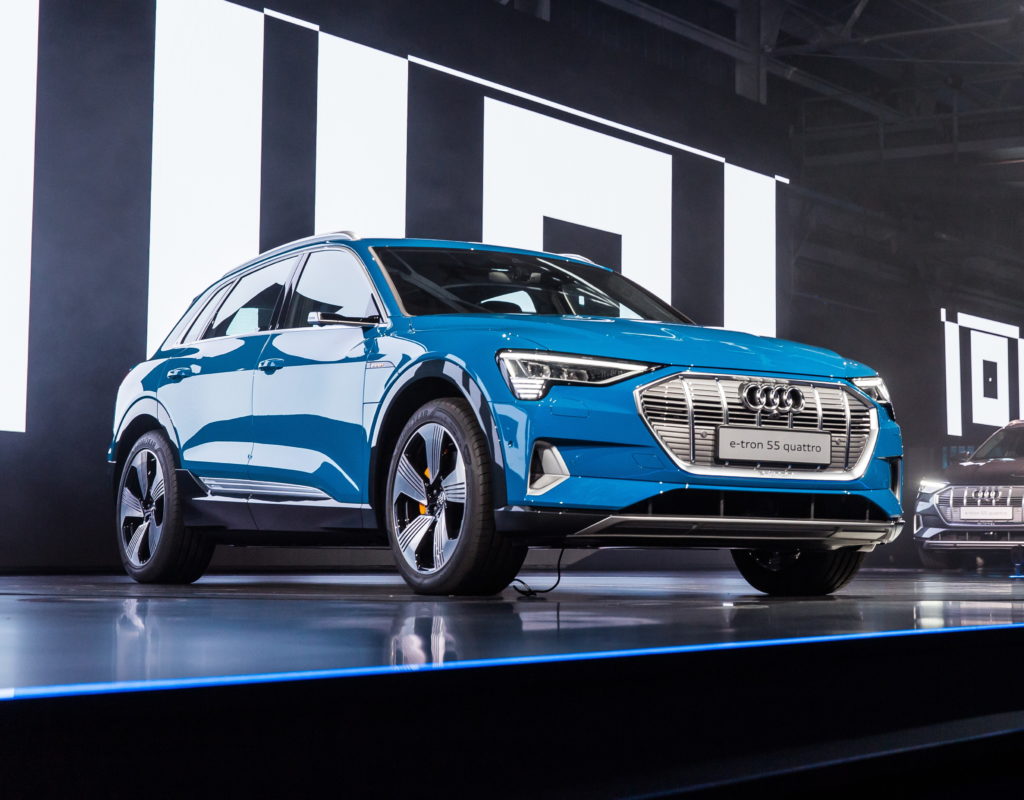 Subaru: 'Required Repair Procedures and the "Why?" Behind Detailed Inspections'
"Subaru collision certification manager Devin Wilcox "will speak to the required quality repair procedures and why such detailed inspections are needed post-collision as well as the need for pre and post scanning," a course description states. "This presentation will be focused on the 'why' Subaru's repair procedures are published in such detail."

DuckerFrontier: 'A look at Aluminum, Materials and the Changing Landscape of Automotive Design in North America'
DuckerFrontier's OEM Summit presentation was expected to teach repairers about the materials that lighten and protecting such OEMs' vehicles.
DuckerFrontier managing principal Scott Ulnick and automotive and materials managing director Abey Abraham will "provide updates on materials and insights that will have an impact on collisions and subsequent repairs," according to a course description. "The program will also touch on implications from automaker specific moves, such as Tesla's switch to the large single piece structural castings in the body-in-white."
More information:
OEM Collision Repair Technology Summit registration or login
Virtual Repairer Driven Education website
NASTF portal of links to official OEM repair procedures
Images:
The 2019 Audi e-tron electric SUV. (Provided by Audi)
The 2022 GMC HUMMER EV Edition 1 has removable, modular "Sky Panels" in the roof. (Copyright General Motors)
The 2021 Ford Mustang Mach-E is shown. (Provided by Ford)
Share This: