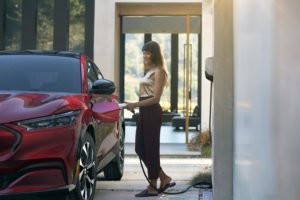 Ford CEO Jim Farley said Wednesday his company saw a tremendous opportunity in electric commercial F-150s and Transits, a prediction with significant ramifications for auto body shops handling business and fleet collision repairs.
He called the F-150 and Transit "the two most important, highest volume commercial vehicles in our industry" and the drivers of Ford's commercial business.
Ford announced this week it would reveal the fully electric 2022 E-Transit on Nov. 12. There's no reveal date yet for the electric F-150, but Ford said it'll go on sale in "mid-2022."
Over on the private passenger side, production on the fully electric 2021 Mustang Mach-E started this week, and deliveries are expected to begin soon. Farley called reservations "very strong" and called the two-row crossover business "such a large addressable market."
The electric F-150 and E-Transit will be "true work vehicles' with "unique digital services" and over-the-air capabilities, Farley said during the third-quarter earnings call Wednesday.
"We believe the addressable market for a fully electric commercial van and pickup, the two largest addressable profit pools in commercial, are gonna be massive. And we're going straight at this opportunity," Farley said. He said the strategy of electrifying leading commercial vehicles and iconic products would "expand very quickly at Ford."
The company would target large addressable markets and profit pools. "We're playing to our strengths," Farley said.
He said "accessible price points," ownership costs, and productivity capability "will be very compelling for some of our customers."
Ford sold 240,529 vans in 2019. In March, the OEM said it predicted electric vehicles would be 8 percent of the U.S. van industry by 2025.
"We have tremendous volume opportunity," Farley said. He said his OEM wasn't targeting the "$100,000-plus market. These are affordable vehicles." They stood in "key price points" for the U.S. He also observed that a $45,000-$75,000 two-row crossover like the Mach-E had a massive market in Western Europe.
"We're talking about these vehicles being 10-plus percent of the revenue pool" in North America, Farley said. (It was unclear if he meant the full pool of electric vehicles or just electric commercial vehicles.)
"They look great financially for us," Farley said.
---
Learn about Ford electrified vehicles at Repairer Driven Education
Trying to get a handle on the potential collision repair ramifications of vehicles like the fully electric 2021 Ford Mustang Mach-E and hybrid 2021 F-150? Consider checking out "2021 F-150 and Mustang Mach E Overview" during the SCRS OEM Collision Repair Technology Summit Nov. 2-6. Gerry Bonanni, Ford paint and body repair senior engineer, will host the session, which will also feature electric vehicle and technology details shared by Ford service publications and training commodity lead Rob Lien. The session and other OEM Summit segments featuring Audi, General Motors, Subaru and DuckerFrontier will be released online at 10 a.m. ET on Nov. 5 and be available for replay through Aug. 31, 2021. Registration is $150, or pay $375 for the full series pass, which grants access to the virtual OEM Summit and more than a dozen $75 virtual Repairer Driven Education courses, all replayable as well.

---
Farley said Ford went for a "temporary overcapacity situation" to drop the battery cost and obtain the best battery chemistry, and it had a "much more compelling financial picture" for its first electric vehicles.
But he suggested owners would be willing to pay more for an electric vehicle anyway.
"Our eyes were very opened" with the shift to aluminum bodies, Farley said. The OEM learned that customers were willing to pay more for lightweighting benefits besides fuel economy, he said, mentioning towing and payload.
The opportunity to bring directional charging to a small or medium-size business job site was kind of a "game-changer for them," he said.
Both the internal combustion engine and hybrid versions of the 2021 F-150 can be used as generators, and Ford has said the electric F-150 will be useable as a power source on jobsites too.
Ford in March pitched other bottom-line reasons why a fleet owner would want to go electric.
"All-electric powertrains mean significantly less scheduled maintenance than internal combustion engines, plus lower operating costs," Ford wrote. "Electric vehicle fleets may benefit from federal, state and local electric vehicle tax incentives, access to high-occupancy vehicle lanes and free parking. Electric vehicles can operate where vans with internal combustion engines cannot, including indoors, in environments with limited ventilation, and at night in areas with restrictive noise ordinances."
In September, Ford wrote that electric vehicles "require significantly less maintenance than a typical gasoline engine, creating more than 40 percent savings for its lifetime total cost of operation."
Farley said the vehicle's data could also be an attractive proposition for the fleet owner.
"We aren't looking at electrification for the propulsion," he said. The "real change here" is connectivity, he said, " to run a business based on the data."
Ford wants to turn an electrified vehicle into a digital service model, calling this an important "second inning." He said connected services offer a lower cost to marketing and a "lot more revenue opportunity."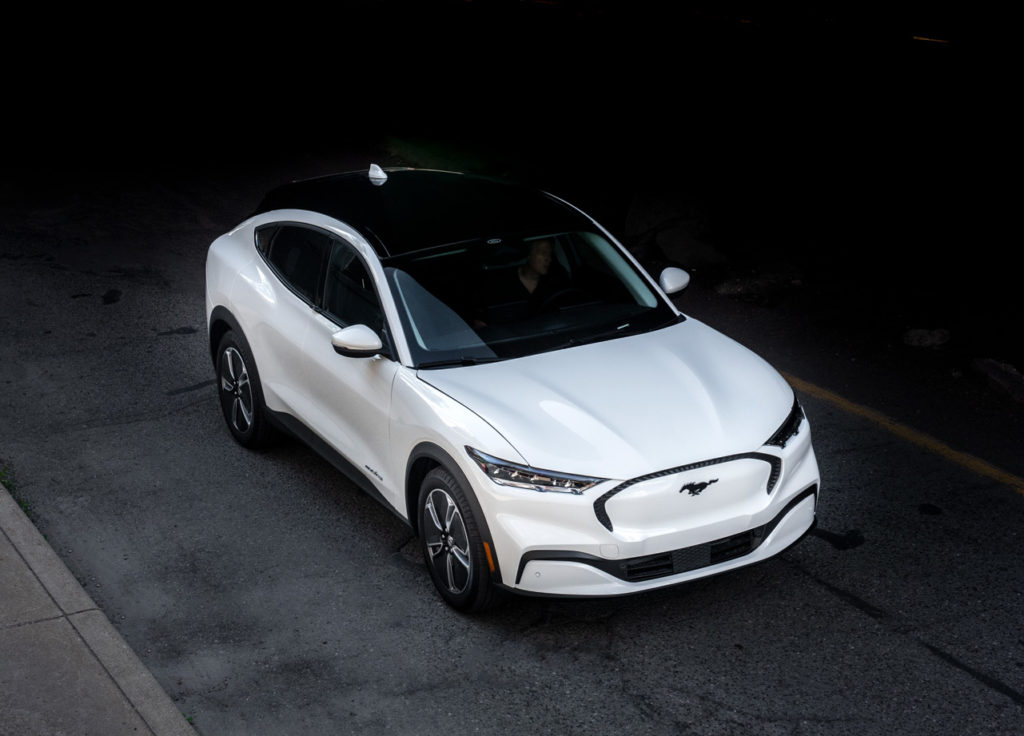 Farley mentioned the company's hire of Alex Purdy, its director of business operations and enterprise connectivity, whom it hired from the John Deere Labs site Purdy founded on behalf of the agriculture OEM. He said John Deere had engaged in a journey to data, and a Ford biography described his work for the company "innovation in precision farming software applications including in automation and artificial intelligence" and developing capabilities in AI, analytics, and computer vision.
He also mentioned the recruitment of intelligence technology expert Gil Gur Arie, a retired Israeli Siginit National Unit colonel, as the chief of global data insight and analytics. A bio says he will "lead the Ford team through the digital revolution by developing Ford's big-data, connected vehicle data and AI strategies in the coming years."
Farley called the data available from vehicles and AI analysis of it "exciting" to its own engineers.
Over-the-air updates were also highly relevant to customers, and small fleets love features like routing, telematics and driver efficiency coaching, he said. "They haven't that that data before," he said.
Farley said he could see a day in the "not too distant future" where "we have a whole service business" based around electric vehicles, including charging, business enterprise solutions and more affordable repairs and upgrades.
"That's our double transformation," he said.
Ford clarified Friday that it could offer similar services to traditional gas-engine fleets as well.
We absolutely offer great connected vehicle technologies and services for all of our customers and, from there, customize even more features for specific customer needs in key areas such as trucks, EVs, fleet trucks and vans, performance vehicles or others," Ford connected vehicles spokesman Wes Sherwood wrote in an email. (Emphasis his. "For example, we offer connected towing innovations for F-Series pickup customers, battery management and charging station location apps for EVs, a track app for performance vehicles and business/driver telematics for fleets."
More information:
Ford third-quarter 2020 earnings call
Ford, Oct. 28, 2020
Images:
The 2021 Ford Mustang Mach-E is shown. (Provided by Ford)
Ford will unveil the fully electric E-Transit van on Nov. 12. (Provided by Ford)
Share This: