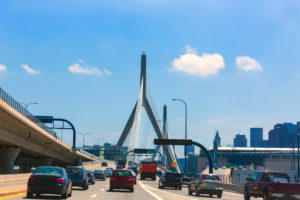 Voters in Massachusetts overwhelmingly backed an expansion of the state's landmark automotive "Right to Repair" law, allowing independent mechanics and collision repairers greater access to vehicle data.
"The Auto Care Association is extremely pleased that Massachusetts voters have overwhelmingly supported passage of Question 1 on this year's ballot," Auto Care Association CEO Bill Hanvey said in a statement. "Approval of Question 1 ensures that car owners can control the mechanical data that is being transmitted by their vehicle through telematics. This referendum also means that despite advances in technology, owners will be able to have their repair data shared directly with their trusted independent shops. Not only is this a clear win for the Right to Repair Coalition that is comprised of thousands of shops throughout the state, it is also a victory for the car owners of the commonwealth who saw through the scare tactics from the manufacturers. The people of Massachusetts have decidedly favored competition in auto repair. Furthermore, we are greatly appreciative of each and every aftermarket company around the country that stepped up in support of this important campaign."
The Massachusetts Secretary of the Commonwealth's office said it wasn't releasing results yet. It instead directed us to the Associated Press, which it said had arrangements with local elections officials to collect data and produce unofficial results.
The AP called the race in favor of "Right to Repair" supporters a little before 11 p.m. Tuesday.
As of shortly after 9 a.m. Wednesday, the AP reported 2,205,297 in support of the ballot proposal and only 734,477 against, or 75 percent to 25 percent. These results took into account results from 86 percent of precincts.
"The National Highway Traffic Safety Administration is among the many stakeholders that have highlighted tremendous concerns with the language in Question One, which presents real risks to the security of our customers' vehicles," John Bozzella, CEO of the Alliance for Automotive Innovation automaker trade group, said in a statement Wednesday. "These concerns remain.  Automakers have made available all the diagnostic and repair information that is needed to service a vehicle safely and securely. That consumer choice will not change.
"Moving forward, automakers will continue their work to protect our customers and prioritize their safety, privacy, and vehicle security."
The Right to Repair ballot question demands OEMs using a telematics system create an "inter-operable, standardized and open access platform across all of the manufacturer's makes and models."
"Commencing in model year 2022 and thereafter a manufacturer of motor vehicles sold in the Commonwealth, including heavy duty vehicles having a gross vehicle weight rating of more than 14,000 pounds, that utilizes a telematics system shall be required to equip such vehicles with an inter-operable, standardized and open access platform across all of the manufacturer's makes and models," the language added to state law by the question states. "Such platform shall be capable of securely communicating all mechanical data emanating directly from the motor vehicle via direct data connection to the platform. Such platform shall be directly accessible by the owner of the vehicle through a mobile-based application and, upon the authorization of the vehicle owner, all mechanical data shall be directly accessible by an independent repair facility or a class 1 dealer licensed pursuant to section 58 of chapter 140 limited to the time to complete the repair or for a period of time agreed to by the vehicle owner for the purposes of maintaining, diagnosing and repairing the motor vehicle. Access shall include the ability to send commands to in-vehicle components if needed for purposes of maintenance, diagnostics and repair."
Telematics is defined as "any system in a motor vehicle that collects information generated by the operation of the vehicle and transmits such information, in this chapter referred to as 'telematics system data,' utilizing wireless communications to a remote receiving point where it is stored."
Mechanical data is defined as "any vehicle-specific data, including telematics system data, generated, stored in or transmitted by a motor vehicle used for or otherwise related to the diagnosis, repair or maintenance of the vehicle."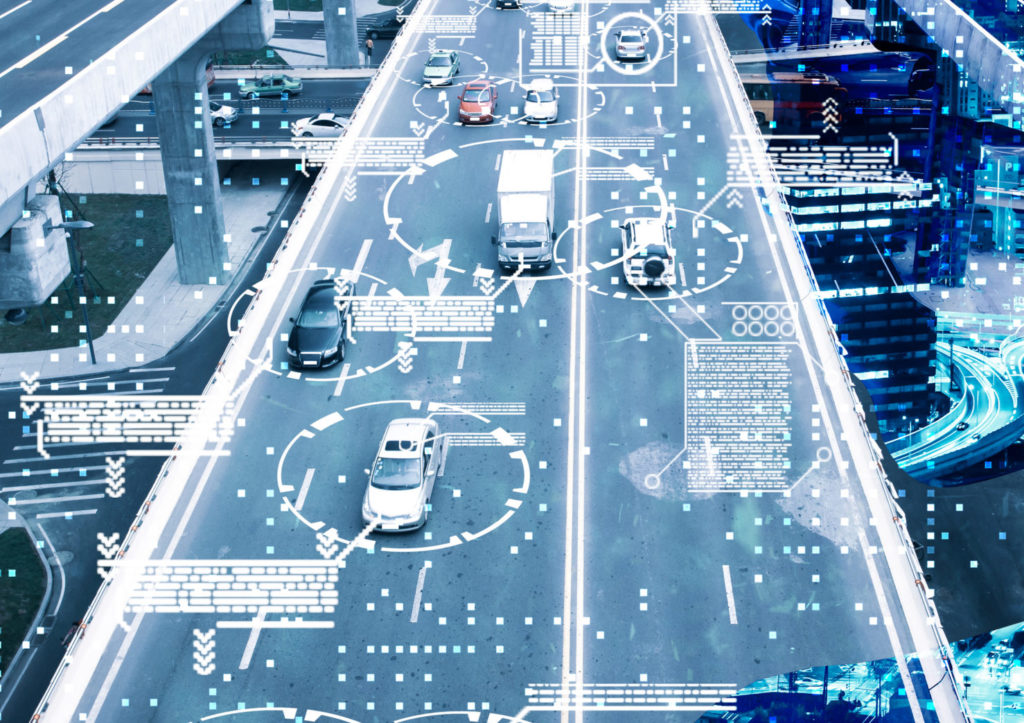 Secure interface
Association government and regulatory affairs Senior Vice President Aaron Lowe on Wednesday discussed what the initiative's approval could mean for an independent automotive repairer.
We mentioned that some 2020 "Right to Repair" supporter comments seemed to be discussing FCA's Secure Gateway Module system. The OEM's cybersecurity measure only permits authorized aftermarket scan tools to access later-model vehicles. (For example, here's Autel announcing it had received such authorization effective June 1.) Unapproved devices are out of luck.
OEMs could still require such device authorization under the ballot initiative's terms, Lowe said. However, he said this process would now need to be standardized, as opposed to the aftermarket having to deal with a variety of protocols, each unique to a different automaker.
At the January 2019 CIC, then-ETI Executive Director Greg Potter warned that OEMs seemed to be developing countermeasures to unwanted access unilaterally, with "no standardization in this case event."
Potentially dozens of diverse security protocols could hit the market. "The standardization effort we have embarked on for the last 25 years stands to be broken," Potter said then.
Massachusetts voters passed the first version of "Right to Repair" in 2012, and OEMs and repairers ultimately entered into a national 2014 memorandum of understanding on the concept. Those actions more or less gave independent mechanics and body shops the ability to buy any tools and repair procedures made available to dealers. Dealerships and unaffiliated facilities could essentially compete on a level playing field.
Telematics data
Lowe said the 2020 edition of "Right to Repair," is broader, allowing access to telematics information transmitted to the OEM by the vehicle, regardless of whether or not the automaker was sharing it with the dealer.
If the vehicle is transmitting data wirelessly, "they'll still have to make it available wirelessly" if the customer authorizes it, Lowe said.
This process would be standardized and provide data in a usable fashion rather than a indecipherable raw feed, according to Lowe.
Lowe said the delivery mechanism might be a consumer app. The consumer receives the telematics information from the vehicle on the app, and then authorizes its release to their repairer of choice.
Lowe offered an example of how remote access to real-time data could benefit the consumer and repairer. Say a motorist's tire is losing air. They could grant authorization and send data on the problem and the tire specifications to their preferred repairer, who could advise them on the urgency of the issue.
Automakers warned the ballot initiative's bi-directional real-time access posed a cybersecurity risk of bad actors manipulating a vehicle traveling down the road. (For that matter, certain legitimate repair operations performed remotely on a vehicle by a mechanic who didn't realize it was in motion could be a problem as well.)
Lowe said repair shops engaged in bidirectional access today without issue. He indicated access could also be curtailed by an OEM during undesirable circumstances, giving the example of automakers only permitting over-the-air update downloads when the consumer's vehicle is stopped. The bidirectional access would only work when the vehicle was in a "safe condition," he said.
Cybersecurity still is permitted under the ballot initiative. "You should be building security," he said.
The initiative is also only limited to the data necessary to diagnose and repair a vehicle, according to Lowe. It doesn't force OEMs to share customer personal data, he said.
We asked if the ballot question's limited scope would be broad enough to allow independent body shops to receive telematics indicators of a collision, such as data showing the vehicle dropped from 60 mph to 0 mph quickly.
Lowe noted that airbag deployment data would be another telematics crash tip-off and useful for emergency services as well. However, he said, "I don't believe that it does" apply to crash data.
The Auto Care Association wanted to work with automakers on implementing the ballot initiative, according to Lowe, who said the ball was "kind of in their court now."
"While this was a hard fought campaign over many months, it is now our hope that the manufacturers will receive the strong message from consumers for control of their mechanical data and that they will now work toward implementation of Question 1," Lowe said in a statement. "The Auto Care Association has worked with cyber security experts to ensure that in-vehicle data can be securely made available to car owners and independent shops. We stand ready to provide the manufacturers with any technical assistance necessary for effective and timely implementation of this referendum."
The association in 2018 unveiled its idea for a "Secure Vehicle Interface," calling it "an internationally standardized technical design that provides for secure and standardized access to the In-Vehicle Networks (IVN) for access to operational, maintenance and driver behavioral data by the automotive aftermarket and vehicle owners."
More information:
Massachusetts 2020 Question 1 "Right to Repair" ballot language
Images:
Traffic moves on the Zakim Bridge in Boston, Mass. (LUNAMARINA/iStock)
Automaker trade group Alliance for Automotive Innovation called for a five-year federal ban on state telematics mandates. (4X-image/iStock)
Share This: