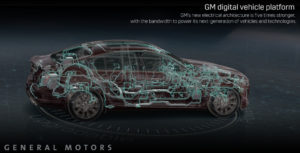 General Motors last week showed off a new electronics architecture it said could be updated over-the-air like a smartphone and handle five times the data possible on current vehicles.
The OEM said the platform will debut on the 2020 Cadillac CT5 and expand most of GM's vehicles worldwide by 2023.
The architecture was "necessary for its next-generation of vehicles, EVs, active safety, infotainment and connectivity features, and the evolution of the Super Cruise driver assistance feature," the OEM wrote in a news release May 20.

Super Cruise, which first appeared on Cadillac CT6s built starting Sept. 6, 2017, and will exist as an option on the CT5, allows the owner to take their hands off the wheel and let the car drive itself on certain roadways. However, the human is still responsible for paying attention to the road the whole time, and the vehicle must be equipped with an "active OnStar plan, active WiFi Hotspot, working electrical system, cell reception and GPS signal."
GM said it needed additional electrical bandwidth and connectivity to make electrified powertrains, Super Cruise and advanced advanced driver assistance systems all work at the same time.
"The critical role of software and its importance to our vehicles, both now and for years to come, cannot be overstated," GM President Mark Reuss said in a statement. "Our new digital vehicle platform and its eventual successors will underpin all our future innovations across a wide range of technological advancements, including EVs and expanded automated driving."
The new system can handle 4.5 terabytes of data an hour, five times what's possible today. Detroit Free Press columnist Mark Phelan wrote it'd be like having the capability to read a little less than 26 million books every two hours. The car will be able to quickly talk to itself and to external parties using 100 Mbps, 1GBps and 10 GBps Ethernet.
GM also can upgrade it remotely with over-the-air updates, similar to a Tesla.
"Over-the-air software updates will allow GM to improve engine performance, fuel economy, ride comfort, steering, navigation and almost every feature on a vehicle, possibly even including updates for safety standards that come into effect years after the vehicle was built," Phelan wrote May 20.
Over-the-air updates might not have much of an effect on scan tools checking the electronic systems for issues, AirPro operations Executive Director Chuck Olsen said in an interview Thursday.
"I don't have much of an issue" scanning those vehicles, he said. It doesn't really affect the tool's capability, he said.
However, he predicted in a few years that OEMs would just build diagnostic software in the the vehicles themselves.
"You're gonna log in to the car remotely," he said, and it should be a "game-changer."
Olsen also said that various electronics on vehicles are starting to generate data streams besides merely diagnostic trouble codes. For example, he said, Toyota blind spot sensors can report if they're level.
"We're taking advantage of that," he said.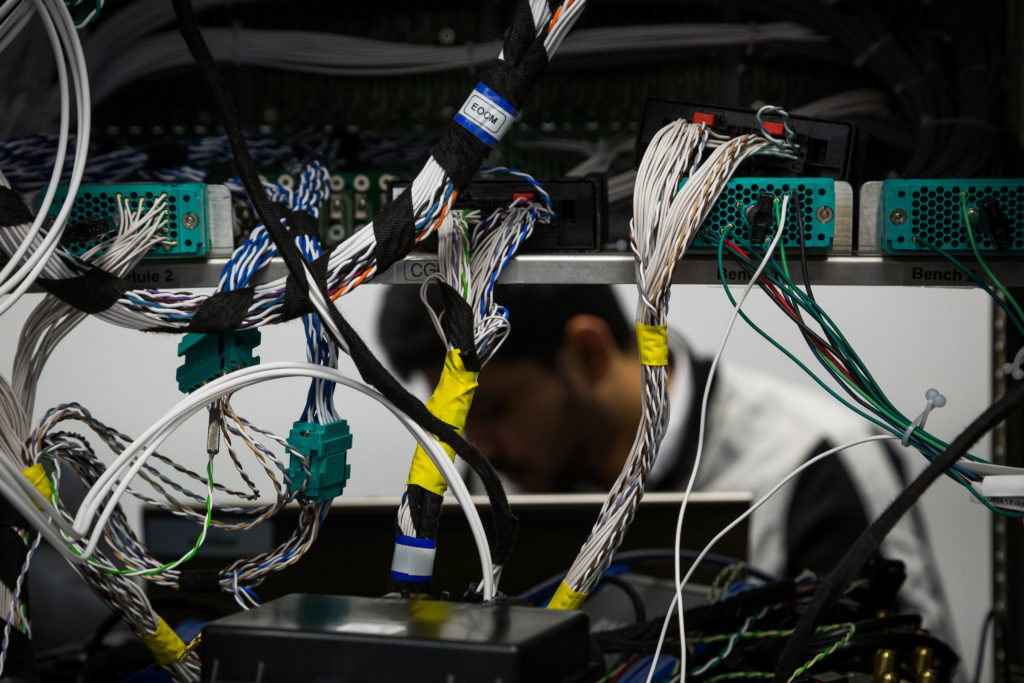 Protecting electronics
It seems critical that repairers follow repair procedures and best practices to protect the expanded system of automotive brains and nerves GM will scatter throughout the vehicle.
A GM spokesperson told Car and Driver that while "wiring harnesses and sensors are invisible to customers (we want them to be) . . . the features that run on these architectures are everywhere." He cited examples such as screen resolution and electric vehicles' battery-management systems that affect warming, cooling and range, along with over-the-air updates. "They all are influenced one way or another by the vehicle electronics. How information is processed, how active safety or driver assist sensors speak with different modules; it's all interconnected." The same spokesperson also confirmed that the system is robust enough to support 48-volt operation should the maker ever decide to go that route.
More electronics potentially means more work prior to a repair.
For example, I-CAR's rule of thumb today is to remove any computer modules within a foot of where you're welding or heating. (However, GM might have different requirements — particularly after the new system debuts — so you'll have to check the specific repair procedures for your vehicle. Toyota, for example, demands a clear 18-inch radius from the welding point.)
Repairers also should protect electrical connectors from shop dust after disconnecting them, Vehicle Collision Experts CEO Mark Olson warned
on an April 2018 Collision Hub "Repair University Live."
"This is one of the biggest things that we see when we go into shops," he said.
A shop might be full of steel and aluminum metal particulates, Olson said. Every electrical system has electromagnetic energy because of the battery, and shavings can enter the connector, he said.
Automotive wiring is often multiplex, which means the amperage going through the wire changes what system is activated, Olson said. (This allows OEM to save on wiring and shave weight, he said.)
"That's (dust) going to be a potential problem," he said.
"GM Digital Vehicle Platform Debuts, Enables Adoption of Future Technologies"
General Motors, May 20, 2019
"General Motors Is Getting Tesla-Style Over-the-Air Updates Thanks to New, Way Faster Electrical Architecture"
Car and Driver, May 21, 2019
"GM makes 'exponential jump' in electronics that includes updateable cars"
Mark Phelan, Detroit Free Press, May 20, 2019
Images:
General Motors' new electronics platform will debut on the 2020 Cadillac CT5 and expand to most of GM's vehicles worldwide by 2023. (Copyright General Motors)
General Motors announced a new electronics architecture it said could be updated over-the-air like a smartphone and handle five times the data possible on current vehicles. (Jeffrey Sauger/General Motors)
Share This: