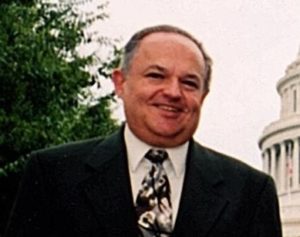 Jack Aigner, one of the founders of the Pennsylvania Collision Trade Guild and an advocate for the auto body repair industry in state and national capitals, died suddenly Tuesday. He was 72.
"It's still a shock that he's not out there," Downington, Pa.-based Crawford's Auto Center owner Steve Behrndt said Thursday.
Aigner owned Penndel, Pa.-based MasterCraft Collision for 24 years, selling the shop in 2012.
"We come from old school," Behrndt recalled of Aigner, noting that both men used to handwrite estimates.
Behrndt noted Aigner had embraced practices like following OEM procedures and post-repair inspections long before the concepts became more prevalent in the industry.
"He knew the business," Fairless Hills, Pa.-based Hunt Auto Body owner Mark Vettori said Thursday. He described Aigner as knowing estimating systems "better than everybody."
Vettori said Aigner "preached" to him about P-pages and procedures — things few in the industry at the time were thinking about.
"I learned a lot from the man," he said.
"Poppy had a lifelong career in the automotive industry, owning MasterCraft Collision Center for many years before retiring," an obituary on Tomlinson Funeral Home states. "Although he never really retired, still always dabbling in car sales."
DiBono said he had never seen a shop like Aigner's. "His floors were painted white," he said — an anomaly for a shop back then. It was "clean as could be."
At one point, Aigner was in the Legislature when an insurance industry representative described body shops as dark and dingy, DiBono. Aigner invited the lobbyist to his facility, and "the guy's mouth was wide open," according to DiBono. The lobbyist from that point would acknowledge the clean and professional appearance of Aigner's shop, DiBono said.
The shop also had an outbuilding with a kitchen, and Aigner used to cook lunch daily for his entire staff, according to DiBono. If you worked for Aigner, "he fed you," he asid.
DiBono noted that even after the sale of MasterCraft, "Jack was right there." He remained engaged with the industry in the following years, such as calling lawmakers about body shop issues, DiBono said.
He was "a great, great guy," DiBono said.
Behrndt said a bout of Lyme disease cost Aigner his eyesight a few years after selling the shop. But he said Aigner refused to accept his vision loss and continued to seek cures.
"You never expect this man to pass away," Behrndt said.
Despite his eye troubles, he had the "greatest attitude," DiBono said.
He called Aigner a "great guy" who was "always smiling, always optimistic," and "had a nickname for everybody."
"He was tough," Vettori said, noting that one had to be in the collision industry. But Aigner was also a "really good soul," he said.
Vettori noted that unlike many in the collision industry who have an "'I'm not telling you what I do'" mentality, Aigner wasn't afraid to talk to other shops.
"I learned a lot from him," Vettori said.
Behrndt said he and Aigner were Coalition for Collision Repair Excellence members and worked to create a CCRE Eastern Region. The latter ultimately became the Pennsylvania Collision Trades Guild.
Behrndt and Aigner also used to go on road trips across the state and meet with collision repairers in the area in what was "like a therapy session." They would promote topics like itemizing actual paint materials versus charging an hourly rate.
"We traveled a lot of miles," he said.
DiBono noted that Aigner "never, ever questioned the amount of time" he put in trying to improve the industry with PCTG. He said the trade group used to hold seminars like "'how to write a repair order,' 'how to get paid.'" Aigner would drive a vehicle full of board members and travel to the other end of Pennsylvania "just to do a seminar for six people"
"He was just a relentless guy that struggled for his fellow collision repair shops," he said.
Benrndt said he and Aigner "had many, many trips" to the state Department of Insurance seeking better enforcement of consumer protection laws.
Behrndt also recalled sitting in the front room of MasterCraft Collision attempting to draft a particular piece of legislation and holding public expositions in the Capitol Rotunda in a campaign against aftermarket parts.
Behrndt and Aigner also were inspired by the 1963 Consent Decree and decided, "'Why don't we just go down to Washington'" and seek Department of Justice enforcement.
"We had one of the first meetings down there," he said. The two men found themselves on an "expedition" to obtain enforcement of the measure, and had made headway with House Oversight Committee Chairman Jim Greenwood, R-Pa.
However, the Sept. 11, 2001, terrorist attacks diverted the Department of Justice's focus to terrorism, halting the momentum. Behrndt said further attempts were unsuccessful.
The collision industry would miss Aigner, Vettori said, describing him as a man who moved the sector forward. "He had a passion for our industry," he said.
Aigner is survived by his wife, Mary; children, Doree, Maria, Lisa, and Gino; sisters, Annette, Ronnie and Lynnie; 10 grandchildren; and two great-grandchildren.
Visitation will be held Saturday at 10 a.m. at St. Ephrem Church in Bensalem, Pa., followed by a Service at 11 a.m. A livestream of the service will be available; contact Tomlinson Funeral Home for details. In lieu of flowers, the family suggests contributions in his memory to the Disabled American Veterans. (Aigner was a Vietnam War Army veteran.)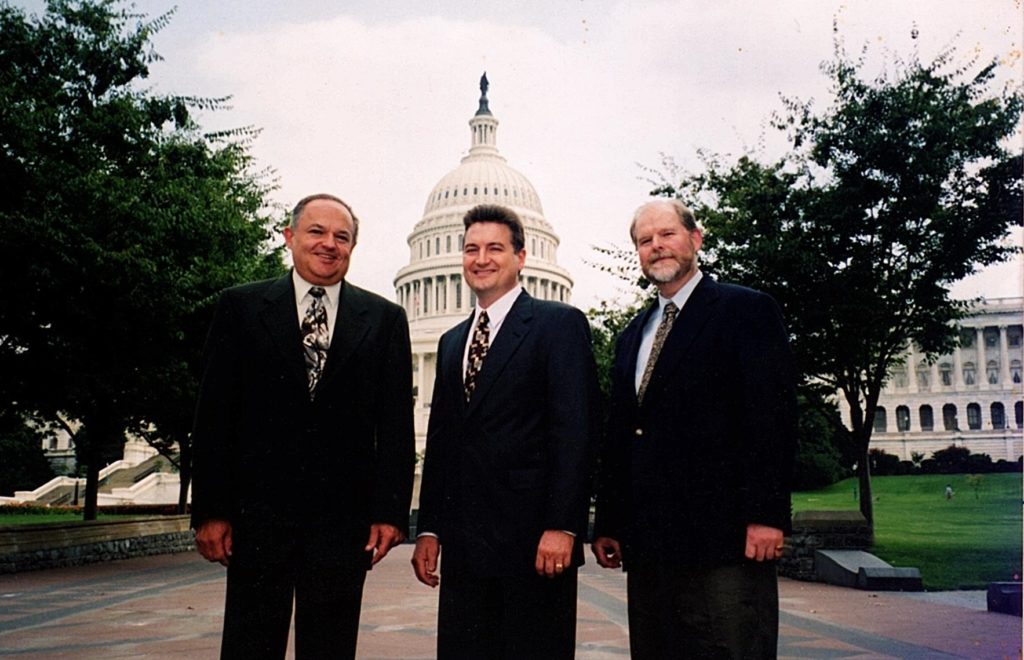 Walter Berstler Jr.
Behrndt noted the loss of three Pennsylvania industry comrades within a matter of months: Ferdinand Gonzales, Walter "Wally" Berstler Jr., and now Aigner.
Gonzales died in September 2019; read our coverage here. Berstler, another one of the PCTG's early members, died March 24. He was 76.
Berstler and his brother Stephen owned West Chester, Pa.-based Ber-Lyn Auto Body for more than 30 years before the shop's sale.
An obituary on the Donohue Funeral Home website observes that his other automotive interests included "pushing race cars to their limit" and "knocking out opponents in demolition derbies."
It said he also "had a keen eye for broken down lawnmowers and bicycles that could be repaired and then donated to someone who would get the most use of it."
Walter Berstler and Behrndt were members of the Delaware Valley Collision Specialists trade group, whose "whole purpose was to stop DRP," said Behrndt.
"He traveled a lot with us," Behrndt said of Berstler.
"Walt and I as well as others along with us spent countless hours and miles traveling through out Pa and the country working to bring independence to the collision repair industry," Behnrdt wrote on a Legacy.com wall for Berstler. "We traveled to Harrisburg on many occasions to lobby our issues with legislators to protect the interest of consumers. Walt's objective was to bring consumer protection and awareness along with education of the issues to the folks we met along way. A true fighter for consumer's rights. Walt worked hard to make changes within our industry. RIP my friend."
Vettori also recalled traveling with Berstler around the state on industry efforts. He called him a "very humble man," who was "very poised" but also "very knowledgeable."
He described Berstler and Aigner as experts on insurance policies. He also recalled being introduced to the concept of paint and materials by Aigner and Brestler.
"They were years ahead of it," he said. He called them "two good people. I learned a lot from both of 'em."
DiBono said he didn't know Berstler as well as Aigner. However, he remembered Berstler as a religious man and a "very quiet guy" but one who "fought hard for the cause" of collision repair.
Berstler was survived by his children, Walter, Carlee, Leya and Justin and Rob and Dave Hoover; brothers, Stephen and Mark; sisters, Kathleen and Diane; and 10 grandchildren. He is preceded in death by his wife, Alice.
In lieu of flowers, donations were suggested in his name to the Willow Tree Hospice or to Spirit and Truth Ministries, P.O. Box 904 Islamorada, FL 33036.
More information:
Jack Aigner obituary on Tomlinson Funeral Home website
Walter Berstler Jr. obituary on Donohue Funeral Home website
Images:
Jack Aigner is seen in Washington, D.C. (Provided by Steven Behrndt)
From left, Jack Aigner, Mark Pierson and Steve Behrndt pose in Washington, D.C. (Provided by Behrndt)
Share This: