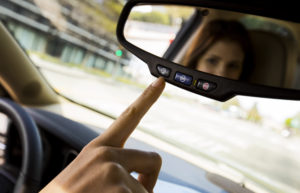 General Motors on Wednesday announced it would sell a telematics-powered OnStar Insurance to the public next year.
The OEM said it would debut the policies before the end of the year with offers to GM employees in Arizona. It plans to begin sales to the public in "early 2021."
"OnStar Insurance Services intends to leverage its unique understanding of the vehicles GM produces to offer a secure, fair, personalized and easy-to-use digital insurance experience for drivers," GM wrote in a news release.
GM will base premiums off vehicle usage and driving behavior, calling this a fairer approach. It also will coach drivers to improve and potentially receive discounts. GM said it was already encouraging better driving with the OnStar Smart Driver feature and described the insurance policy as building upon this.
"OnStar Insurance will promote safety, security and peace of mind," OnStar Insurance Services President Andrew Rose said in a statement. "We aim to be an industry leader, offering insurance in an innovative way. GM customers who have subscribed to OnStar and connected services will be eligible to receive discounts, while also receiving fully-integrated services from OnStar Insurance Services."
GM also pointed out Wednesday that drivers with an OnStar Safety & Security plan receive automatic crash response and assistance.
A USA Today report Wednesday added this interesting tidbit from Rose:
In the future, he said, GM will introduce technology that enables its vehicles to notify emergency responders and OnStar Insurance when an accident occurs so that the insurance claims process and repairs can begin quickly.
OnStar Insurance policies will include OEM parts, GM brand and global connected services Stephanie Obendorfer confirmed, but she didn't elaborate on whether these would be ACDelco or Genuine GM components.
"OnStar Insurance provides the option for customers to receive OEM parts on GM or other makes of vehicles insured through the program," she wrote in an email.
We asked if the carrier would recommend certified GM auto body shops to customers, something the OEM has said it would do with OnStar. We also asked if she had any other interesting details to share about claims.
"We believe a smoother claims experience to keep drivers safer and getting them back on the road quickly is a key differentiator to our future," she wrote. "We will iterate on this customer experience over time as we learn about customer preferences."
USA Today reported that GM would mainly sell OnStar Insurance online but have call centers too. Rose told the newspaper GM wouldn't stick insurance agents in dealerships but dealers could help customers with the online policy.
"OnStar Insurance Services seeks to create a centralized location for customers' automotive insurance needs," GM wrote. "In the coming years, OnStar will work to provide customers with a seamless insurance shopping experience. With OnStar Insurance Services, convenient online support will be available, and OnStar Insurance Services' agents will stand ready to help customers with insurance needs."
Obendorfer said GM would not require lessees to carry OnStar Insurance.
Based on the OnStar Insurance website, it appears GM is working with the Homesite Group, an affiliate of American Family.
Any discounts for OnStar Insurance might need to at least partially offset the cost of the "OnStar and connected services" (starting at $14.99) and potentially the OnStar Safety & Security plan ($24.99). Otherwise, an insurer offering telematics, crash detection and crash assistance through devices like dongles or smartphones could potentially give a customer a better deal.
Asked about this potential competition, Obendorfer replied:
The amount of customer savings the average driver may save is difficult to predict because savings is dependent on a number of variables, such as vehicle type, drivers' road habits and their location. As we learn more about customer needs and how driving habits evolve, in the future, we expect customers to have greater control over their pricing.
The OnSite Insurance website says premiums could fall up to 20 percent based upon driving. It said the telematics-based insurance would be possible for certain 2015 and newer GM vehicles.
Greater discounts could be possible someday, it seems. No. 1 insurer State Farm has observed that its telematics Drive Safe and Save program could mean a 30 percent discount — and potentially cut rates as high as 50 percent. Swiss Re has also argued that drivers might deserve a better discount for ADAS than some insurers offer; GM's knowledge of which ADAS sits within its vehicles could help it capitalize on this option. Finally, a former Tesla insurance head has also argued that selling insurance through a dealership means an OEM can pay $0 in marketing — which is absolutely not going to be the case with a traditional auto insurer.
The average U.S. premium in 2017, the latest year available from the National Association of Insurance Commissioners, stood at 1,004.58, or $83.72 a month. The average combined premium — one with auto liability, collision and comprehensive — was $1,133.92, or $94.49 a month.
More information:
"GM to offer OnStar auto insurance, promising lower rates the safer you drive"
USA Today, Nov. 18, 2020
"General Motors Aims to Transform the Auto Insurance Industry with OnStar Insurance"
General Motors, Nov. 18, 2020
OnStar Insurance Services website
Featured image: OnStar is shown. (Copyright General Motors)
Share This: