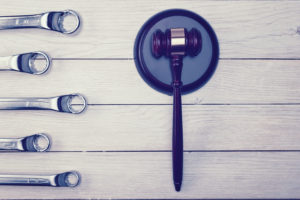 We recently explored the topic of auto repair premises liability following a $1.8 million North Carolina settlement involving a fall into an open auto service pit.
On Monday, we discussed the subject again with North Carolina premises liability defense attorney Deedee Gasch, a partner at Cranfill Sumner & Hartzog. She offered additional context into the issue, including how premises liability could fall on a property owner leasing to a repairer as well.
The usual caveat: Nothing in this article is intended as legal advice and is presented for informational purposes only. Contact a qualified attorney licensed in the relevant jurisdiction before taking any action. Furthermore, remember that our interviews with North Carolina attorneys Friday and Monday often centered upon North Carolina law; your states' laws and regulations might differ.
With that in mind, here's a further look at protecting your shop's visitors from injuries — and protecting your shop from their lawsuits. We also revised and updated our Friday discussion of premises liability regarding third-party visitors in North Carolina; check out the new version below and here.
Business type and contributory negligence
We asked if the type of business altered liability. For example, wouldn't customers know an auto body shop is more dangerous than a grocery store? Gasch said that North Carolina businesses generally owed the same "duty of reasonable care" to any customers.
"That applies universally," she said; the individual business' sector didn't matter.
North Carolina is among the few states with contributory negligence standard rather than comparative negligence, according to Gasch. The latter apportions out the blame for an incident, reducing damages by the amount the plaintiff is found to have contributed to the incident "as opposed to them being barred."
However, North Carolina law permits the fact of a plaintiff "the slightest bit at fault" to serve as a successful defense. If a jury found the plaintiff is 1 percent to blame and the business 99 percent, the plaintiff loses, according to Gasch. "The jury's gotta find contrib," she said.
Thus, she considers the client's business to see if there's an argument that the plaintiff should have been on notice or had a heightened awareness of hazards.
Being on guard
Any time a business is on notice of an unsafe or potentially unsafe condition, it has a duty to correct it or "warn of it," Gasch said. Some businesses by nature of their industry must have hazards onsite, such as heavy equipment or machinery, she said.
"You can't make them safe," she said. Instead, such companies would use "industry best practices" to warn visitors of the hazards, she said. This might involve caution tape, warning signs, not leaving the area unattended, restricting visitor access or requiring visitors to have an escort, she said.
Third-party companies
Body shops receive frequent visitors present on official business for another company, such as a vendor delivering parts or an insurance adjuster inspecting a customer's vehicle.
Visitors like insurance adjusters should be considered to be like customers from a premises liability perspective, Osborn Gambale Beckley & Budd partner Justin Osborn said Friday.
For vendors performing work contracted by the repairer, things change a bit. It's assumed the other party's company offered some safety training, so the shop's overall exposure and duties involve merely "unknown" or "hidden dangers," Osborn said.
Consider an example of a contractor hired by a shop to make repairs on the ceiling. If that contractor uses a scissor-lift to reach a high point, the shop isn't expected to remind them to be careful to avoid a fall.
But this assumption isn't absolute and wouldn't take into account other hazards around the shop, according to Osborn. You'd still have to protect them from the threat posed by something which isn't a consideration for the vendor's job, he said.
Osborn described what he called an important North Carolina case involving a worker who ran a scissor-lift into electrical lines on the premises. The defendant was liable for failing to "extra-warn" the plaintiff of the threat of the lines, Osborn said.
North Carolina premises liability defense attorney Deedee Gasch said the the duty of care in North Carolina doesn't change whether a visitor is a customer or employee of a third-party company.
"You owe them all a duty of reasonable care," said Gasch, a partner at Cranfill Sumner & Hartzog.
But a body shop might face greater risk from a customer's premises liability claim than a lawsuit from a repeated visitor from a third-party business, according to Gasch.
A jury might feel the latter visitor would be more knowledgeable about conditions within the shop, increasing the chance the defendant won the case on contributory negligence grounds, she said.
An insurer who visits once a week would theoretically be more versed in known hazards than a customer patronizing the shop once a year, as Osborn described it. An insurer repeatedly visiting shops in a territory would have 'better working knowledge" of what's risky within the facilities, he said.
Repairers also shouldn't assume workers' compensation will cover an incident where a third-party business' representative was injured at a shop, according to Gasch. She said that while the employee certainly might file a worker's comp claim with their employer, they can still potentially file a premises liability lawsuit as well.
"He could actually have both," she said of a hypothetical injured worker.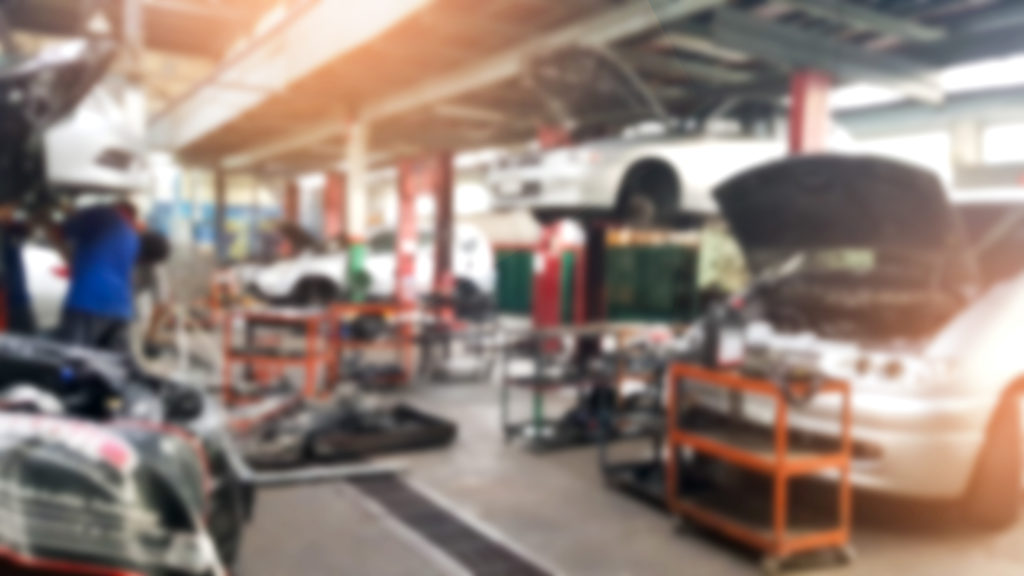 Lessor and lessee
We were also intrigued by the concept of premises owner-lessee liability after learning Monday about a 2018 decision involving a Georgia mechanical repair shop.
While continuing to work on-site himself, Arthur Sherwood had been leasing Leroy Bather the right to use Sherwood's Reliable Auto Repairs facility. In 2010, Bather accidentally crushed the foot of customer Raldoman Williams.
"Because Sherwood was working on another car, Bather told Sherwood and Williams that he would look at the car 'and tell Mr. Sherwood what was wrong so he could repair it,'" the appellate court wrote.
Despite Bather, the lessee, being the one operating the lift, the trial jury determined Sherwood, the lessor, held 33 percent of the liability and Reliable Auto Repairs the other 33 percent. The jury assigned 32 percent of the responsibility to Bather, and determined Williams himself was 2 percent responsible for what happened. The verdict was $125,000.
Bather sued Reliable Auto Repairs and Sherwood, and Sherwood filed a third-party claim against Bather. However, the jury ultimately ruled neither Sherwood nor his shop could recover anything from Bather.
Sherwood appealed both the verdict and the recovery determination, but the Georgia Court of Appeals upheld the trial court. The Georgia Supreme Court declined to review the case in May 2019.
The case is potentially of interest to any shop owner who rents out space and equipment to another party while continuing to occupy the premises. But it's also presumably a consideration for repairers who sell their business but retain and lease out the property to the new owner.
Asked about lessor premises liability exposure, Gasch said she anticipated North Carolina lessors and lessees would have contractual agreements involving mutual indemnification.
Sherwood and Bather had such a contractual arrangement. However, the jury ruled that Sherwood couldn't use it as he wished, and the appellate court agreed in a Sept. 27, 2018, per curiam decision.
"The lease at issue provided that Bather would 'hold [Sherwood] harmless from any liability or damage, whether caused by [Bather's] operations or otherwise,'" the Georgia Court of Appeals wrote regarding Sherwood et al. v Williams. "The trial court ruled that the term 'otherwise' was ambiguous, and therefore allowed the jury to decide whether Sherwood and Reliable Auto were entitled to recover from Bather or his company for the amount of any judgment entered against Sherwood and Reliable Auto."
According to the appellate court, Georgia contract law doesn't count losses caused by the indemnified person's own negligence as covered unless explicitly spelled out.
"Whether or not the lease is ambiguous in any other way, it does not expressly indemnify Sherwood for the consequences of his own negligence, with the result that Sherwood cannot show any error in the judgment entered on the jury's verdict denying indemnification to him," the Georgia Court of Appeals wrote.
The lease also called for Bather to take out liability insurance for $150,000 with Sherwood co-insured, but "Bather never obtained such coverage," according to the appeals court.
The concept of notice also can play into landlord premises liability cases, according to Gasch. In North Carolina, the plaintiff must show notice of a hazard, and a landlord who is on-site is more likely to be aware of a danger there, she said.
However, Gasch stressed this didn't mean a landlord could "close your eyes" to avoid awareness of conditions "you should be aware of." Notice meant both "actual or constructive notice" she said: It constitutes what a lessor knew, but also what they "should know," she said.
"Constructive knowledge will get you there," she said. This can arise in "just about any form," such as prior claims, government warnings and customer reports of a potential issue.
It's anything reasonably ascertainable, she said, giving the example of a store whose personnel aren't monitoring or cleaning it. There's exposure to liability when an unsafe condition like an puddle is allowed to stand ignored and uncleaned for too long.
In the Georgia case, Sherwood had argued that no evidence existed showing he acted negligently and the trial court should have upheld his motion for a judgment notwithstanding the verdict. The appellate court disagreed, writing
The evidence outlined above was sufficient to create a genuine question of material fact as to whether Sherwood remained responsible for exercising ordinary care in keeping the premises safe for invitees such as Williams. Regardless of Sherwood's presence at the precise time of the accident, some evidence showed that Sherwood both retained control of the premises and authorized or encouraged invitees to visit or remain on the shop floor, as when he directed all male customers seeking a restroom to walk through the shop. 
The court also noted that "this this is not a case involving a static defect undiscovered by an owner/occupier. Rather, it involves the use of a piece of heavy machinery capable of causing injury or death." It said "a jury could likewise find from the evidence, including Bather's direction of Williams to reach into the trunk of the car as it was being lowered, that Sherwood and/or Bather possessed superior knowledge of the danger posed by the descending lift" and could have avoided injury with better supervision.
Images:
A 2018 Georgia decision demonstrated how premises liability can extend to a repairer's lessor as well. (Serhii Akhtemiichuk/iStock)
Escorting customers rather than letting them wander unaccompanied might help avoid premises liability issues at an auto body shop. (anon-tae/iStock)
Share This: