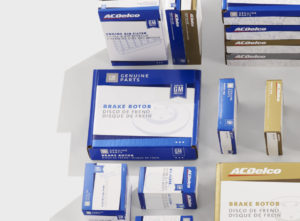 General Motors on Wednesday announced new parts packaging for GM Genuine Parts and the automaker's ACDelco brand.
"We're executing a focused, disciplined strategy to improve our core business and position the company for future growth," GM customer care and aftersales global Vice President John Roth said in a statement. "Strong parts brands with a clear, global market position and packaging help customers easily identify GM parts and will provide the ability to bolster the value of our protected product with new security features. We're committed to delivering a high quality, complete portfolio of parts, all backed by General Motors, that benefit our business partners, business customers and vehicle owners."
GM noted that the new parts packaging would include "(c)lear designations that the product is an authentic GM Original Equipment part, versus 'meeting OE spec'" — an interesting observation given the collision industry discussion about what to call components.
GM has already begun selling auto parts with the new packaging in North America, and it plans to roll out the initiative globally in 2021.
"One of our first impressions was one of the simplest of changes – the blue graphic GM tape on the brown boxes added a tremendous amount of legitimacy to a simple nondescript package," Brown and Sons CEO Nicholas Branoff said in a statement. "Headquartered in Flint, Michigan, the home of ACDelco, the brand has never been hard to sell. In areas around the country where ACDelco is not that well known, the added GM branding and high graphic boxes should help push these products from just another aftermarket brand to an OEM product."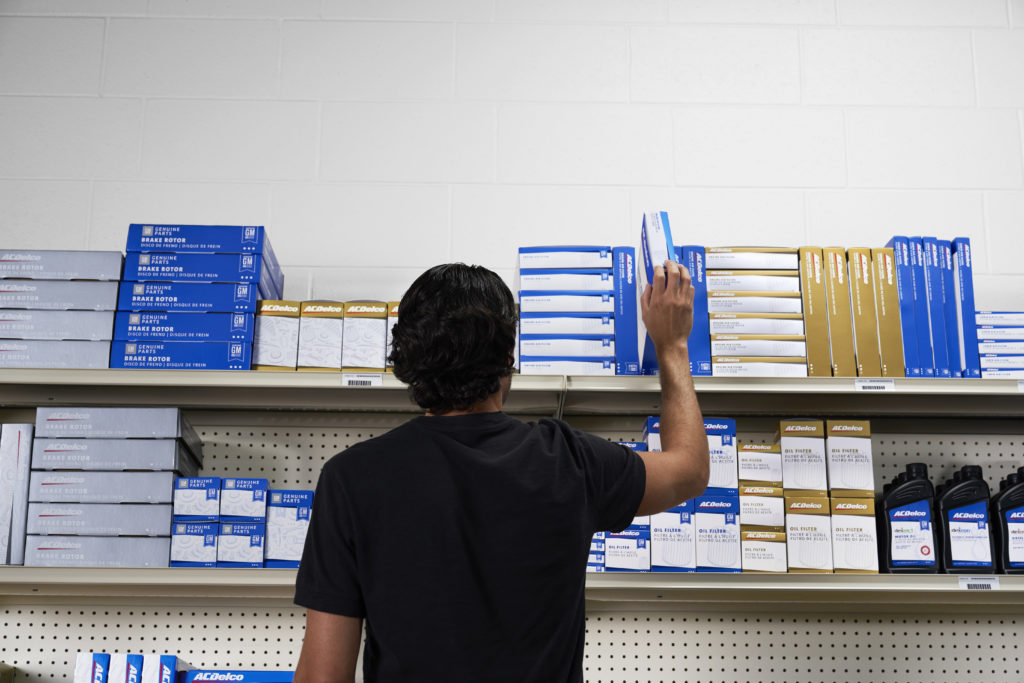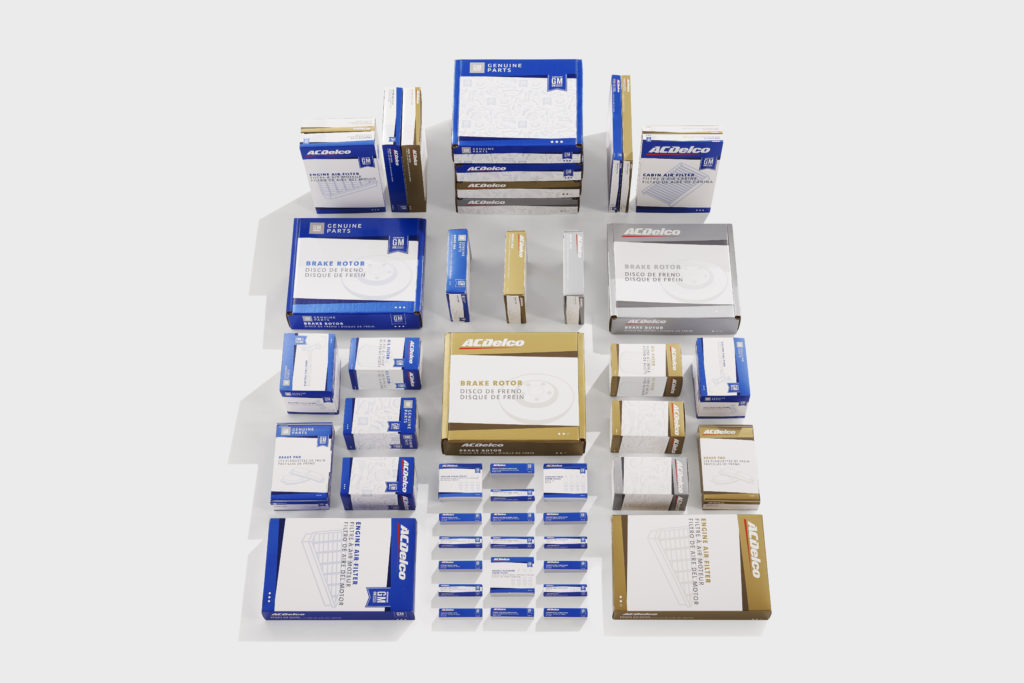 GM's repairer-facing GenuineGMParts.com webpage explains that the automaker considers any box carrying the new blue packaging to be a true OEM part, even if some of the components add the ACDelco logo alongside the GM logo. It wrote:
Now identified by blue metallic packaging, GM Genuine Parts and ACDelco Original Equipment are the true OE parts installed during production or validated by GM, for GM vehicles—designed, engineered, and tested to rigorous standards and backed by General Motors.
The new gold and silver ACDelco boxes denote ACDelco parts.
Formerly referred to as our "Professional" line, ACDelco Gold parts are the high-quality alternative to OE parts, manufactured to meet GM expectations for fit, form, and function and backed by General Motors.
… Formerly referred to as our "Advantage" line, ACDelco Silver parts are a quality high-value option for most makes and models, backed by General Motors.
The new packaging "will help ensure a consistent brand image, no matter the product or geographic location," GM wrote Wednesday. It said parts would carry translations into multiple languages and "Internationally relevant color coding and graphics."
"The new GM Genuine Parts packaging is a game changer. The sleek new design offers brand recognition while helping to set us apart from other manufacturers," Berger Chevrolet marketing director Emily Gatlin said in a statement Wednesday.
The OEM said it would also include UPC codes on at some components "to support sellers and their evolving businesses." However, it also planned to battle sellers of counterfeit goods through "(n)ew brand security features."
GM said the new look was just one of "several activities" it would try starting in 2021 to "strengthen GM Genuine Parts and ACDelco."
"We are really excited about having both GM Genuine Parts and ACDelco brands side by side to drive home the connection of these GM parts brands," Rowerdink Automotive Parts regional general manager Brent Rowerdink said in a statement. "This can help us build an even stronger parts portfolio to provide to our customers."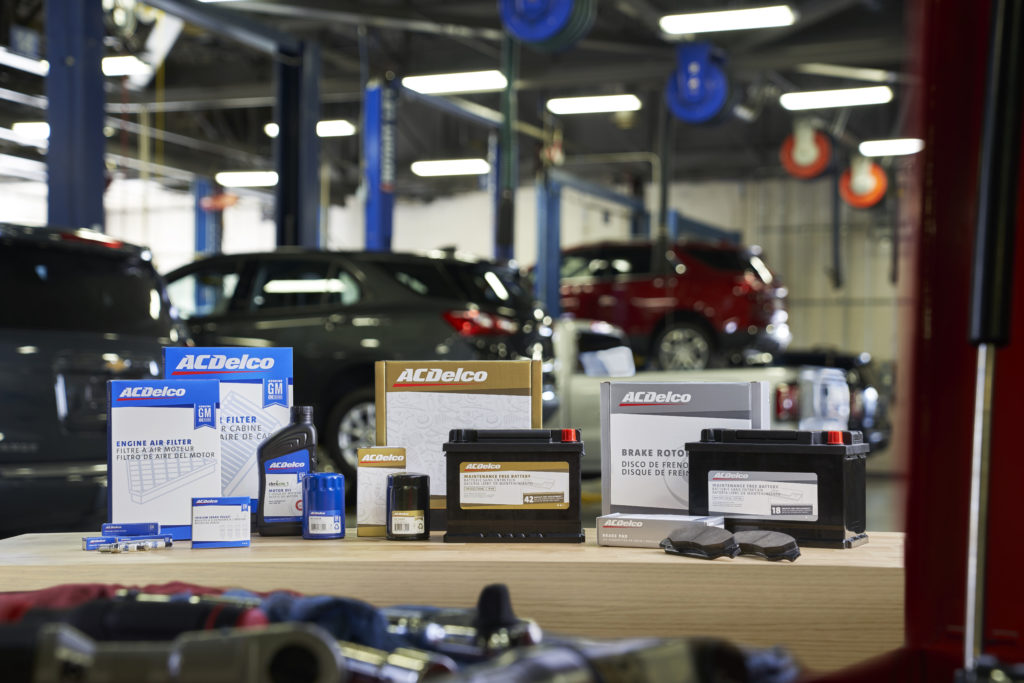 More information:
"GM Reveals All-New GM Genuine Parts and ACDelco Parts Packaging"
General Motors, Dec. 9, 2020
Images:
New GM Genuine Parts packaging is shown. (Copyright General Motors)
General Motors on Dec. 9, 2020, announced new packaging for GM Genuine Parts and ACDelco components. (Copyright General Motors)
Share This: