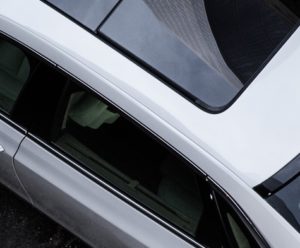 Major paint manufacturers indicate that a body shop must refinish to the natural breaking point in a panel to preserve a paint warranty, and insurers have been responsive to the idea of extending clear to that edge.
A January 2019 "Who Pays for What?" survey found 82 percent of several hundred auto body shop respondents said leading insurers "always" or "most of the time" reimbursed work to extend clearcoat to its natural break.
However, the survey by Collision Advice and CRASH Network also found reports of eight major carriers only "some of the time" or "never" covering the cost of the work. And it's possible quibbles might arise over the definition of a break point itself.
Recent responses collected by the industry's free Database Estimating Gateway resource help clarify the topic from an estimating service's perspective.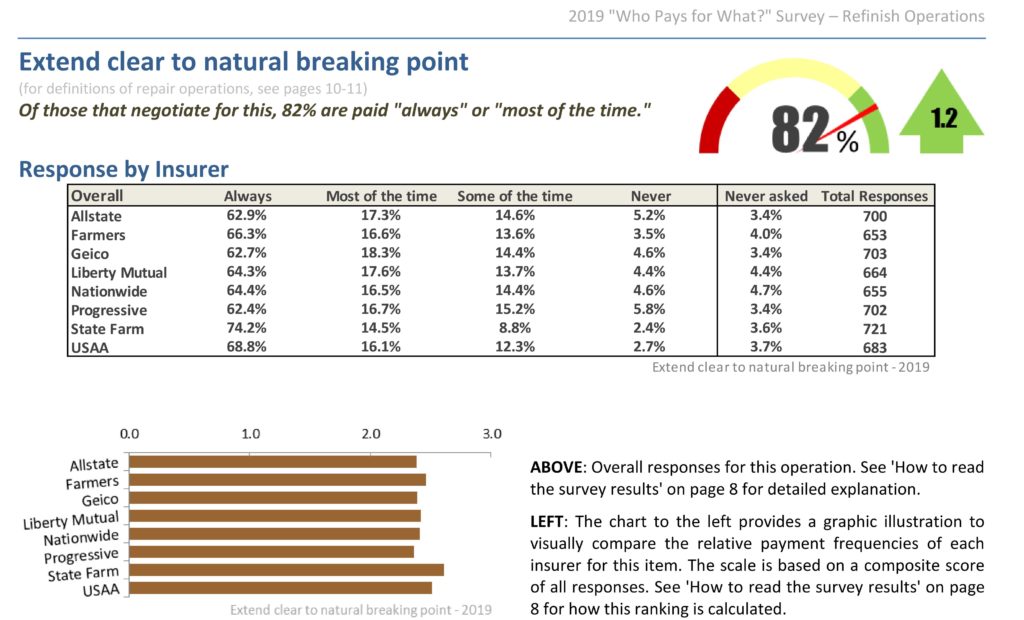 CCC
A DEG user on Dec. 16 described what appeared to be a dispute over the definition of break point.
"In the P pages it states that the clear coat must carried to the nearest Break Point," the user wrote regarding a 2018 Cadillac CT6 and the CCC P-pages. "On this particular case the damage is to one quarter panel and the clear coat needs to be taken UP on the roof and OVER to the adjacent Pillar/Quarter panel. According to the insurance adjuster's interpretation, a gap between two panels is not necessary and the valley delineating the pillar from the roof is a proper location to break the clear coat."
The user quoted the CCC MOTOR Guide to Estimating P-pages, which state:
Calculations for clear coating an undamaged panel are based upon the outer surface only and should not include additions for underside, inside, or edges of the clear–coated panel. There should be no overlap deduction between refinished or clear–coated panel(s), nor should this procedure be applied towards the maximum clear coat allocation. Clear coating may be necessary for adjacent body panel(s) to nearest break point (see Refinish Clear Coat Application).
CCC responded to the user by stating that "when refinishing a "Welded-On Panel" the requirement is to refinish to the nearest 'Break-Point', because creating a Blend-Line at a 'Non-Break Point' may result in 'Refinish Deterioration'.
"Your example; 'Repairing the Quarter Panel and the Outer Surface of those parts will require some type of refinishing. The time necessary to perform this type of operation should be estimated after an on-the-spot evaluation of required procedure. MOTOR recommends these factors be considered before finalizing any repair cost estimate."
CCC also quoted the Refinish Clear Coat Application entry referenced above. That P-pages item states: "Most major paint manufacturers recommend that when performing refinish repairs on an OEM base coat/clear coat or multistage finishes, the application of clear coat must be extended to the nearest panel edge or breakpoint to qualify for their lifetime refinish warranties."
The estimating service in a follow-up declared that "a hard stopping point" represented a breakpoint — and an area like that depicted in the image below wasn't a breakpoint.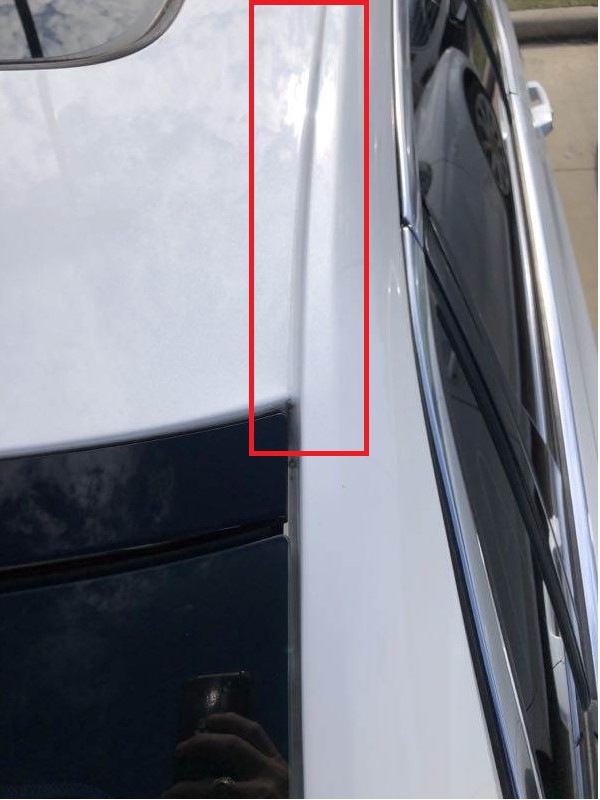 "A breakpoint would be a hard stopping point in a undetectable area that may be covered by a molding or the panel edge," CCC wrote. "The image sent would not be considered a breakpoint or panel edge."
Essentially, the insurer was wrong, and the valley remains part of the quarter panel while refinishing to the breakpoint.
Mitchell
Mitchell handled a similar question on a 2018 Cadillac CT6 with direction to consult with the paint manufacturer.
Mitchell's P-pages section on "Refinish General Information" contains the following entry:
The major paint manufacturers listed below have provided the following information: "Major refinish paint manufacturers recommend that when performing refinish warranty repairs on an OEM multi-stage or basecoat/clearcoat finish, you must extend the application of clear to the nearest panel edge or breakpoint to qualify for lifetime warranty." AKZO — Axalta— Sherwin Williams — BASF — PPG. (Emphasis Mitchell's.)
"As discussed during our conversation, specific requirements to ensure a Lifetime Refinish Warranty should be defined by the refinish paint manufacturer," Mitchell wrote in a DEG response.
"Per the procedure explanations, refinish times are for outside surfaces only unless stated otherwise in text (example: add for underside, add to edge).
"Published allowance for refinishing exterior surfaces includes adjacent panel perimeter masking. Perimeter masking includes the execution of back taping or application of foam tape to prevent overspray.
"Additional areas outside exterior surface refinish that may require refinish are identified by add to refinish operations. I.E. Add for pillar, Add for underside, Add for edge."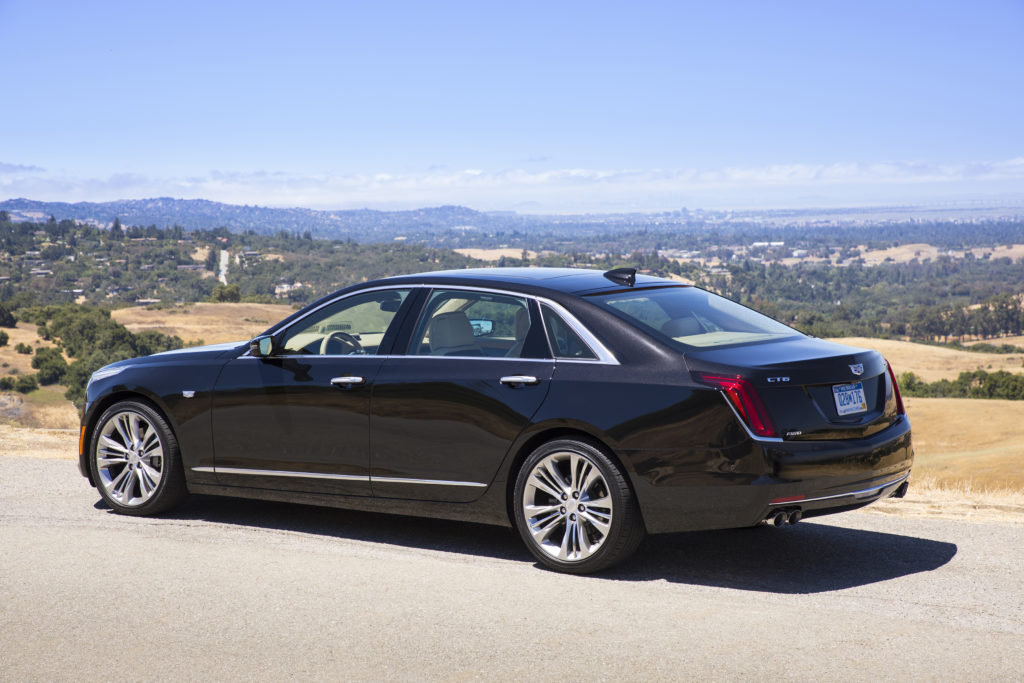 A DEG account of a phone call with Mitchell further clarifies the information provider's stance.
"Phone call discussed with Mitchell on this topic," the DEG noted. "Confirmed that Refinish times for exterior panels are with exterior trims/ moldings/ glass etc. parts removed from vehicle panels being refinished. Exterior refinish times include normal closing of gap using adjacent panel perimeter masking, foam tape or backtaping methods inside lock pillar / gap between adjacent panel. If additional refinish required beyond the back tape/ foam tape to close gap mask line is needed, these refinish areas are NOT included in exterior surface. An on the spot evaluation is needed to determine if additional Add for Lock Pillar/ Edging operations is needed.
"When refinishing the 1/4 panel with no break into roof, refinish time would allow necessary backtaping along seamed edge. This is not a definitive (weather) or not this will be warrantied or not. Mitchell suggests verifying with your paint manufacturer."
Audatex
Audatex's Database Reference Manual P-pages contain a reference to a "breaking point" with respect to clear coat.
"Continuous Clear is defined as the application of clear coat to an undamaged adjacent panel when no breaking point exists between panels," the information provider writes in the P-pages.
But Audatex said it couldn't define "breaking point" when asked about a 2020 Subaru Outback quarter panel, calling it a "case by case" question.
"We attempt to provide as much detail in the DBRM as possible," the information provider wrote. "However, due to the varying circumstances of each repair scenario, we cannot provide standardized definitions for every word(s) utilized in the DBRM. The question you are asking falls into this category. Defining a break point between two panels is a case by case basis, requiring estimator judgment for each specific scenario. Audatex does not define what a break point is or is not."
More information:
Images:
The convergence of the roof and quarter panel on a 2017 Cadillac CT6 is shown. The 2018 CT6 appears to include a similar design. (Provided by Cadillac)
CCC confirmed that the quarter panel valley area highlighted here by the Database Enhancement Gateway would be part of the quarter panel and not be considered preceded by the quarter panel breakpoint. (Provided by CCC)
A 2018 Cadillac CT6 preproduction version is shown. (Provided by Cadillac)
January 2019 "Who Pays for What?" polling examined various refinish operations, including spreading clear to a breakpoint. (Provided by CRASH Network and Collision Advice)
Share This: