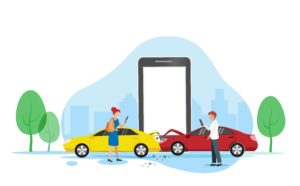 Editor's note: LexisNexis Risk Solutions claims Vice President Bill Brower recently projected in PropertyCasualty360 and Claims Magazine the insurance industry would handle nearly all auto physical damage claims virtually by 2025 — and automate a significant portion of them as well. From a collision repair perspective, it's a fascinating and perhaps staggering take on the next four years from a company with deep knowledge of the insurance space. In fact, it contained so many newsworthy predictions that we felt it'd be better to just run the whole thing as a guest column. Thanks to the graciousness of Claims Magazine and PropertyCasualty360 parent company ALM Media, we were able to reprint it here for the collision industry.
By Bill Brower
This time last year, the future of claims was looking increasingly automated. However, we never could have imagined what 2020 would have in store and how it would force everyone around the world to live and become 'virtual'. Insurance and claims are no different. According to the LexisNexis 2019 Future of Claims Report, 95% of auto insurance carriers surveyed were already using or considering using virtual claims processes and 79% were considering or open to the idea of touchless claims. So while the insurance industry was already on its way to fully automating claims pre-pandemic, COVID-19 drastically increased the sense of urgency for insurers to quickly automate claims.
The industry has known it needs to move in the direction of greatly accelerating the use of virtual claims, but before 2020 only small steps had been taken to get there. Then COVID-19 happened, and because of the pandemic, insurers quickly realized they needed to transform and move at lightning speed to get each step of their claims process to function smoothly while virtual. This awakening has already proven to be successful and now is the time for insurers to develop and refine their strategic roadmap to complete the digital transformation for claims handling.
Looking ahead, it's unrealistic to think claims can become completely automated overnight, but as we look ahead to 2025, the landscape looks promising. We have analyzed how the auto insurance industry is moving towards claims automation. In six key steps, we identified specific projections for where we think the industry will be by 2025.
Roadmap to 2025 claims automation
Based on industry-provided information, we expect more than 80% of auto insurance claims processed in 2025 to be virtual with up to 50% of non-injury claims being fully automated. For carriers once reluctant to fully automate their process, citing fears of unnecessary errors and a higher risk of fraud in non-complex claims, 2020 has enabled them to test it out. The results thus far are encouraging, with carriers using claims automation reporting faster cycle times, increased employee productivity, lower loss adjustment expense and higher customer satisfaction.
As soon as an accident occurs, the first step is to file a first notice of loss report (FNOL). The FNOL process requires insurers to collect information about the people and vehicles involved as well as the insurance information of the at-fault party. This process can take a long time for carriers and often much of this information is not available until a police report is received.
However, once this assessment becomes automated, the rest of the claims process becomes easier to automate and expedite. Our research shows that by 2025, half of the FNOL reports for non-injury claims will be automated — to the point where drivers will be able to complete their FNOL with a couple of simple clicks from their smartphone or allow their car to report the loss with perhaps just a voice command from the scene of the accident.
The next step in the claims process is determining the liability for the accident. Carriers can wait for the police report, but this can take some time and traditionally requires an adjuster to review the information to make the liability decision. And in the interim, as cars are becoming increasingly connected, with nearly one in three vehicles expected to be telematics-ready by 2023, there are many ways to begin automating this process.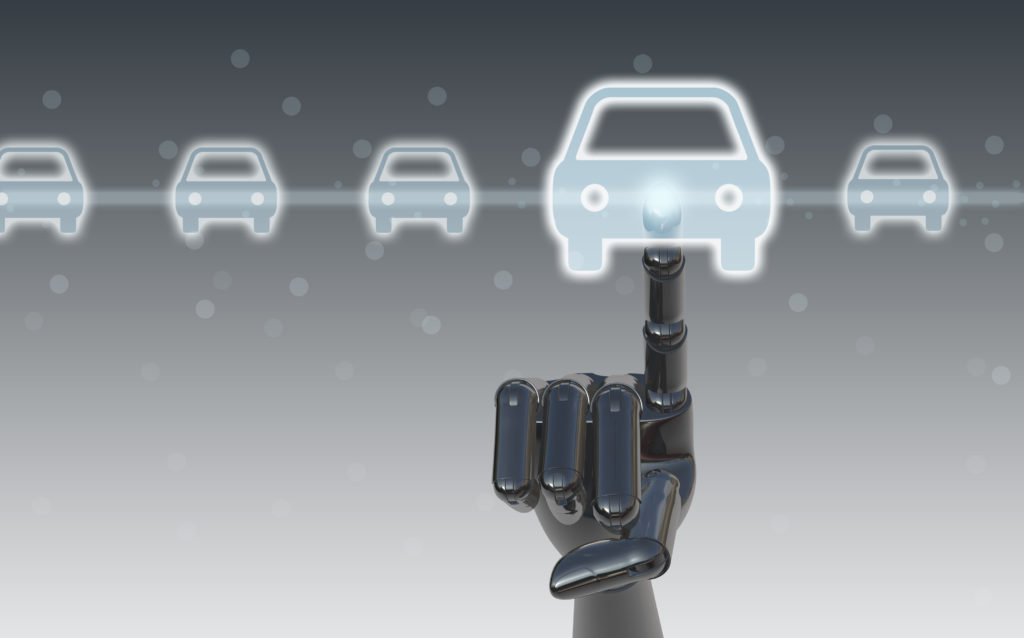 For starters, there is often real-time data available via telematics incident reports from connected vehicles, and when it is combined with police report data elements automatically fed into the claims system, some liability decisions can be automated using data-powered AI. This can help carriers eliminate touches and thus expedite the claims process. Given this potential, we predict that at least 25% of claim liability decisions will be fully automated by 2025.
Using similar data and AI to power the liability process will also enable the automation required to drive automated claims triage. Based on industry indicators, we predict that 60% of claims will be handled by triage automation come 2025. By utilizing the datasets outlined for liability, combined with police reports data elements and other available datasets, a carrier can deliver more consistency in claims processing and enhance their automated triage process. The result will power the touchless claim of the future or at minimum reduce touches so that only one adjuster handles the claim, avoiding handoffs and improving the customer experience.
Once claims are triaged, almost one in five auto claims can be evaluated as a total loss. The current traditional total loss claims process can take insurers a couple of weeks or more to conclude the settlement process. As insurers begin automating their total loss claims process by integrating data such as loan payoff amount, titled/registered owner information plus applicable state and local taxes and fees into their workflow, they will then be able to settle customer claims faster. Given this potential, we believe that by 2025 at least 40% of total loss claims will be settled within a couple of days instead of weeks.
Finally, the area with perhaps the biggest potential and what carriers should focus on for 2021 is replacing paper checks with digital claims payments. COVID-19 and the need to socially distance has posed many challenges for insurers mailing traditional checks for payment from large check processing centers and this has forced them to make plans to convert to digital payments, whether they were ready to or not.
While digital payments may have been difficult to implement initially, the benefits have far outweighed the challenges. Digital claims payments enable insurers to get customers their money within minutes versus days, ultimately delivering a superior, highly tailored customer experience. On the back end, digital claims payments have also proven to significantly improve operational performance.
All of this said, the pandemic has truly accelerated the digitization of claims payments, and as a result, we predict that by 2025 more than 80% of claims payments will be digital and likely in the form of direct deposit. This means that insurers will need to include additional cyber and digital security measures in their digital transformation roadmaps to ensure accurate and appropriate money transfers.
Steps for 2021 and beyond
For insurers looking to lead by 2025, your roadmap should focus on charting progress in all six of these key steps to maximize claims automation. However, to jumpstart 2021, we recommend focusing on these three areas as the short term and foundational priorities:
Expand virtual process and full claims automation — As the pandemic continues into 2021, the desire for customers to choose the virtual claims process for ease of service will continue. Insurers should look to expand on this opportunity by transforming the FNOL process to bring in real-time data and analytics to make the loss report process as simple as the virtual appraisal process is today. This is a critical step in the journey to full claims automation and a future touchless claims process for customers who prefer a total digital claims experience.
Digitize claim payments to meet the expectations of today's customers. The global reaction to COVID-19 has given consumers a heightened digital mindset. In fact, some businesses today due to COVID-19 are only accepting digital payments and refusing cash, so it's time for the insurance industry to more rapidly transform the paper check process to digital payments. It's not simply transforming to digital money transactions as this change also requires layering in cyber and digital security measures to ensure secure claim and money movement processing.
Simplifying the total loss claims process to provide a faster and more efficient customer claims experience is certainly past due. Just think, today customers can order a car online and have it delivered to their driveway within a day, but settling a total loss still takes weeks in many cases. Insurers that begin bringing in real-time data for total loss claims in 2021 will dramatically improve customer experience and improve retention for total-loss customers.
As many Americans adopt a more virtual experience in day-to-day necessities, the insurance industry needs to catch up in terms of offering the same type of virtual experience that many other industries already provide. Those that don't make progress towards a more automated claims process may be left behind, both by their customers and the industry at large.
Bill Brower (william.brower@lexisnexisrisk.com) is vice president of claims at LexisNexis Risk Solutions.
Reprinted with permission from the January/February 2021 of Claims Magazine © 2021 ALM Media Properties, LLC. All rights reserved. For information contact reprints@alm.com – 877-256-2472.
More information:
"Predicting Claims Trends into 2025"
Bill Brower of LexisNexis in Claims Magazine, January-February 2021 issue
"Predicting claims trends into 2025"
Bill Brower of LexisNexis in PropertyCasualty360, Jan. 19, 2021
LexisNexis, February 2019
LexisNexis predicted in Claims Magazine and PropertyCasualty360 that 80 percent of claims will be virtual in 2025. (kate3155/iStock)
LexisNexis predicted in Claims Magazine and PropertyCasualty360 that 50 percent of non-injury auto claims will be automated in 2025. (fatido/iStock)
Share This: