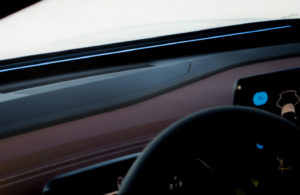 Collision repairers working on the 2021 Volkswagen ID.4 might encounter a new "dash light" — a line of LEDs meant to help the vehicle communicate with the occupants.
Volkswagen said the 54 LEDs at the base of the windshield communicate using both lighting patterns and colors. The feature comes standard on all trims of the fully electric SUV.
One lighting scheme lets the driver know if the vehicle is running or not — for the battery electric ID.4 has no engine noise. The vehicle displays a white and blue "'welcome' animation" once "the driver sits down," and "a reverse of these colors displays when the driver leaves the car."
Others are designed for when the vehicle is in motion. An "emergency braking event" triggers a flashing red light, and a blue light runs in the direction of an turn identified by the navigation system.
A green flashing light signifies a phone call, and a white light will appear in front of a driver or passenger issuing a voice command.
"As screens in the vehicle grow bigger, it can take more time for your brain to look at the display and process all the information you need to receive from them," Stefan Franke, whom Volkswagen called the part's "father," said in a statement. "Even hearing a navigation system tell you a direction makes your brain pause a second to understand the remark. We knew we needed to find new ways to communicate with drivers to help minimize distractions from the driving task."
The SUV only picks one message to display at a time, basing its choice on an order of importance Volkswagen created.
The OEM said it put "many hours of research and human-machine interface design" into the concept.
The lighting also communicates with people outside of the vehicle. If the ID.4 is charging, the light "pulses with a green status bar, giving its owner a clear a way to see the battery charging state  from outside the vehicle at a distance."
Software updates will add new messages, according to Volkswagen.
"We can carefully extend our functions and visual metaphors based on customer feedback and new technologies," VW human factors specialist Thorb Baumgarten said in a statement. "The ID. Light should be ideal for communication between the driver and a vehicle for many future innovations."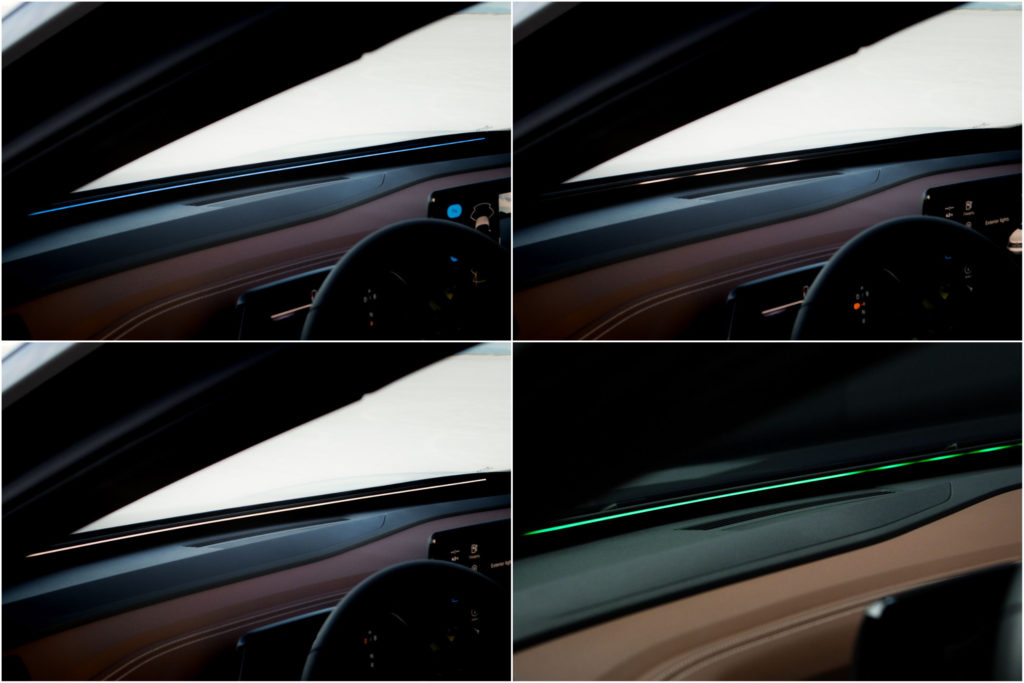 More information:
"How the Volkswagen ID.4 communicates with light"
Volkswagen, Feb. 3, 2021
Featured images: The 2021 Volkswagen ID.4 has a strip of 54 LEDs which the vehicle uses to communicate with the owner. (Provided by Volkswagen)
Share This: