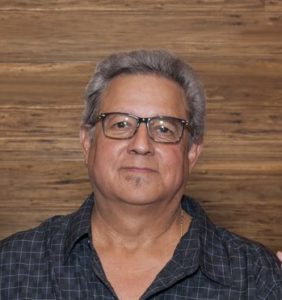 Mitchell solution specialist and longtime California Autobody Association member Urbano "Bano" Ramirez died late last month, the trade group announced Thursday. He was 67.
Ramirez had spent more than 40 years in the collision industry, including eventually buying the Van Nuys, Calif.-based Bob's Body and Fender where he had worked. Ramirez also worked in Mitchell sales for more than a decade after selling the shop himself.
CAA called Ramirez "an invaluable contributor" to the organization's Glendale/Foothill Chapter. It also said he was "an active member of the community hosting many industry training events" during his time at Bob's Body and Fender.
Mitchell senior director of sales Brian Moss, Ramirez's longtime supervisor, remembered Friday how Ramirez would host any training available out of his shop as a resource to the industry.
Ramirez was "really concerned about the industry," Moss said.
Ramirez's friend and former jobber Mark D'Angelo remembered Friday the repairer was active in successfully pushing conflict of interest legislation preventing an insurer from owning a California body shop. "That was pretty big," D'Angelo said.
"His positive attitude, loyalty, integrity, and hard work will be remembered by all," CAA wrote Thursday.
D'Angelo recalled Ramirez had a "state of the art facility" that developed underground parking to maximize space, D'Angelo said.
"That was a crammed lot," D'Angelo said. He called the amount of business Ramirez was able to turn per square foot "pretty amazing."
Bob's Body and Fender was a small facility "slaying some of the bigger shops," according to D'Angelo. He said he used Ramirez's shop as an example of the potential for small shops to endure when larger competitors opened.
Ramirez elevated the industry around him in the 1980s and 1990s, according to D'Angelo.
Located in heart of the San Fernando Valley, Bob's Body and Fender was surrounded by numerous shops which were 2- to 3-person "fly-by-nights," D'Angelo said.
Ramirez supported the idea of educating rather than fighting such competition, teaching them about factors like labor rates and seeking to have the other repairers behave more like businessmen, according to D'Angelo. He called Ramirez "really instrumental" in "bringing up the shop level around him."
The repairers would also collectively reach out to a particularly bad performer: "'You can't be doing this,'" D'Angelo said.
D'Angelo said Ramirez also had examined the concept of waste affecting profitability, and then sought to pass on those lessons to other shops.
"Shop safety was big for him," D'Angelo also said. He recalled Ramirez being impressed at D'Angelo's ability to show when a pulling chain was stretched and needed replacement; the repairer also placed emphasis on new air lines.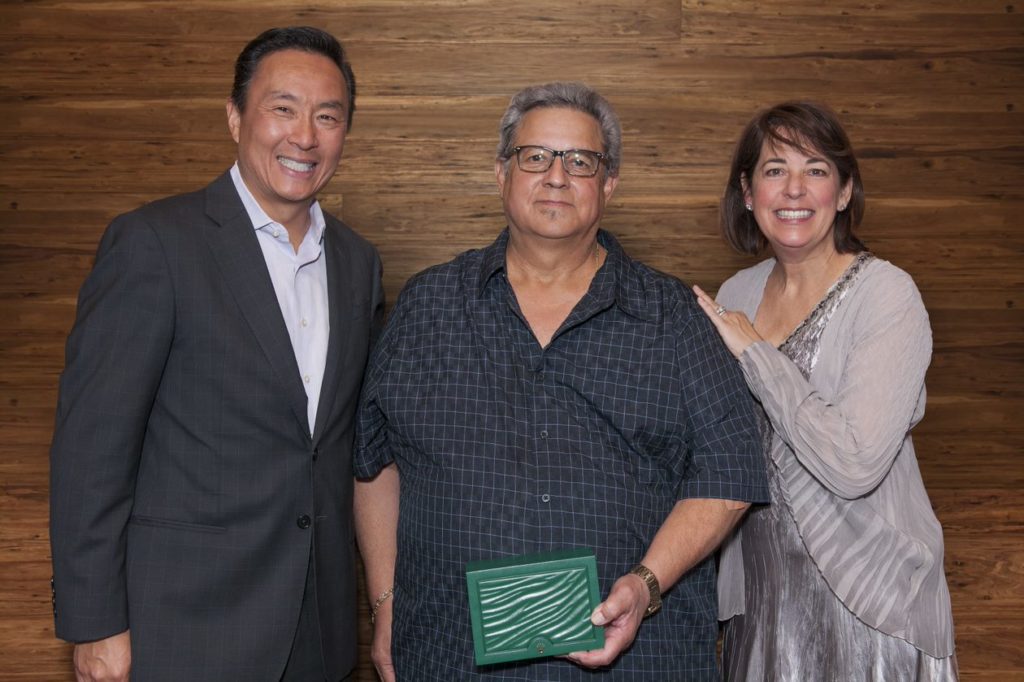 Though a hard-working collision professional, Ramirez was also a prankster, according to D'Angelo. A fellow prankster, D'Angelo recalled the two men breaking in new managers at D'Angelo's Automotive with gags. One involved Ramirez posing as a walk-in customer who didn't speak English. He'd torment the uncomprehending retailer with repeated demands for "Bondo meow," a phony pidgin term supposedly referring to "kitty hair" fiberglass body filler.
Ramirez also helped many people obtain citizenship and their start in the U.S., according to Moss. He recalled being approached over the years by various people whom Ramirez had helped — "'Hey, how's Bano'" and making other references to the man.
Moss described Ramirez's second career over at Mitchell. He started at Mitchell dealer MPX in 2007 and then joined Mitchell when it absorbed MPX in 2013.
Ramirez learned to write an estimate on Mitchell, and "he trusted the numbers" as a repairer, Moss said. "He was one of Mitchell's biggest advocates," he said.
As a shop owner, Ramirez was one of the first in the industry to buy Mitchell's barcode estimating wand, spending a "significant amount of money" on the print P-pages scanning device, Moss recalled.
Ramirez sold Mitchell in the Los Angeles territory and delivered significant hands-on training as well. "Everyone he sold he would train," Moss said.
In 2019, Ramirez was named Mitchell's small-business salesperson of the year, which is "quite a feat," Moss said.
Moss said that every time Ramirez entered a shop, it "wasn't about a sale" for him. He used his experience to consult with the business and find the right path for them.
Moss mentioned Ramirez's "tremendous work ethic," a quality D'Angelo also observed.
"He outworked everybody in my sales organization," Moss said — even at double the age.
Ramirez is survived by his wife, Alison; daughters, Sylvia, Rosie and Amanda; eight grandchildren; and seven great-grandchildren.
"My dad was many things to many people. Life of the party, mentor, friend, husband, grandfather, great grandfather, father," his daughter Rosie Manzano posted on his Facebook page Jan. 27.
Images:
Mitchell solution specialist and former auto body shop owner Bano Ramirez is shown (Provided by Mitchell)
From left, Mitchell CEO Alex Sun, Mitchell solution specialist Bano Ramirez, and Mitchell auto physical damage Executive Vice President Debbie Day pose. (Provided by Mitchell)
Share This: