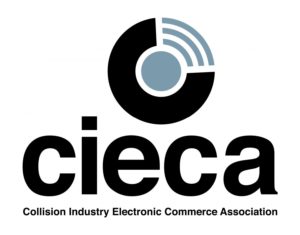 The Collision Industry Electronic Commerce Association announced Thursday it would produce a new set of of JSON- and OpenAPI-based standards supplementing the current Business Message Suite standards and providing developers with a new option to create collision industry software.
Executive Director Paul Barry said the new CIECA API Standards would be an alternative, not a replacement to the XML-based BMS framework.
"The CIECA API Standards will support all the same processes that the BMS supports but do so using JSON," Barry said in a statement Friday. "The CIECA API Standards do not replace or obsolete the BMS, rather they give companies the option to use JSON, which has become very popular in recent years. XML is still widely used throughout the industry; however, for some use cases, companies prefer JSON, which uses smaller, more efficient messages to communicate between systems."
CIECA said the development of the standards, known as "CAPIS," will be an extensive project and be a primary focus of the organization this year and even longer. When completed, both CAPIS and BMS will be available for download.
"Over the years, CIECA has evolved to become the recognized standards body for the collision industry and is continuously monitoring the market to find ways to meet the needs of members," Barry said in a statement Thursday.. "We're excited that the CIECA API Standards will be the next step in the evolution of collision industry data standards and leverage contemporary technologies."
Barry explained Friday that the XML ("Extensible Markup Language") used in the BMS standard dates back to the early 2000s and works well for software "where larger file sizes and system dependencies are not a concern."
But the JSON ("JavaScript Object Notation") format "is popular for use in mobile apps and other applications where the goal is to exchange data in a fast, efficient format."
"Many companies already use the JSON language for software development," CIECA technical project manager Paulette Reed said in a statement. "Our goal is to have the tools and standards necessary to support industry members regardless of which technology they prefer."
"(A)t CIECA we are seeing a high level of demand for a JSON-based solution for the collision industry," Barry said in a statement Friday.
You might not be familiar with CIECA, but there's a chance it contributed to your shop's digital quality of life. The neutral nonprofit develops methods like BMS so disparate industry software applications have a common frame of reference to interact with each other.
"The CIECA API Standards may never have any visible impact to body shops," Barry said in a statement. "This is machine code that is exchanged between computers. If the estimating and shop management systems choose to implement a JSON-based data export, then it may give shops the option to be more selective in which data they choose to share."
CIECA Architecture Committee member Andy Bober (Entegral) called the present "a great time to be working with OpenAPI to create API specifications." He said OpenAPI v.3.1 has the full JSON Schema, "enabling better understanding, reuse, and validation of API payloads for CIECA members and the industry."
And if you understood that last sentence, why not help out CIECA and the industry with the project? CIECA said it will seek volunteers for the committees developing CAPIS.
Learn more about CAPIS from Barry, Reed and Bober in a special one-hour CIECAst webinar at 1 p.m. CT on Feb. 25. Register for "The Next Generation of CIECA Standards" here.
More information:
"New Generation of CIECA Standards"
Collision Industry Electronic Commerce Association, Feb. 4, 2021
Register for the Feb. 25 webinar "The Next Generation of CIECA Standards"
Featured image: The Collision Industry Electronic Commerce Association's new logo, designed by Safelite's Lauren Stefanov, is shown. (Lauren Stefanov/Provided by CIECA)
Share This: