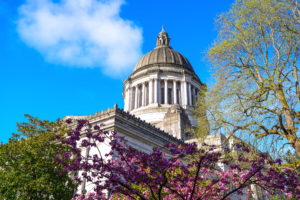 Former American Family and GEICO adjusters on Monday described their carriers as focused on cost and indifferent to safety in comments to Washington state lawmakers.
Former American Family senior auto damage adjuster Jackson Clemmons and former GEICO adjuster Josh Green appeared before the House Consumer Protection & Business Committee hearing Tuesday in support of House Bill 1428.
Sponsor and Committee Chairman Steve Kirby, D-Tacoma, said Monday he planned to alter HB 1428's language from the version visible that day, so we're not going to bother summarizing the current draft here. But Kirby suggested the goal would be to reform a process he called "heavily weighted" in favor of the insurer's opinion on what should be paid. He also assured the hearing that OEM parts wouldn't be an element of the revised bill.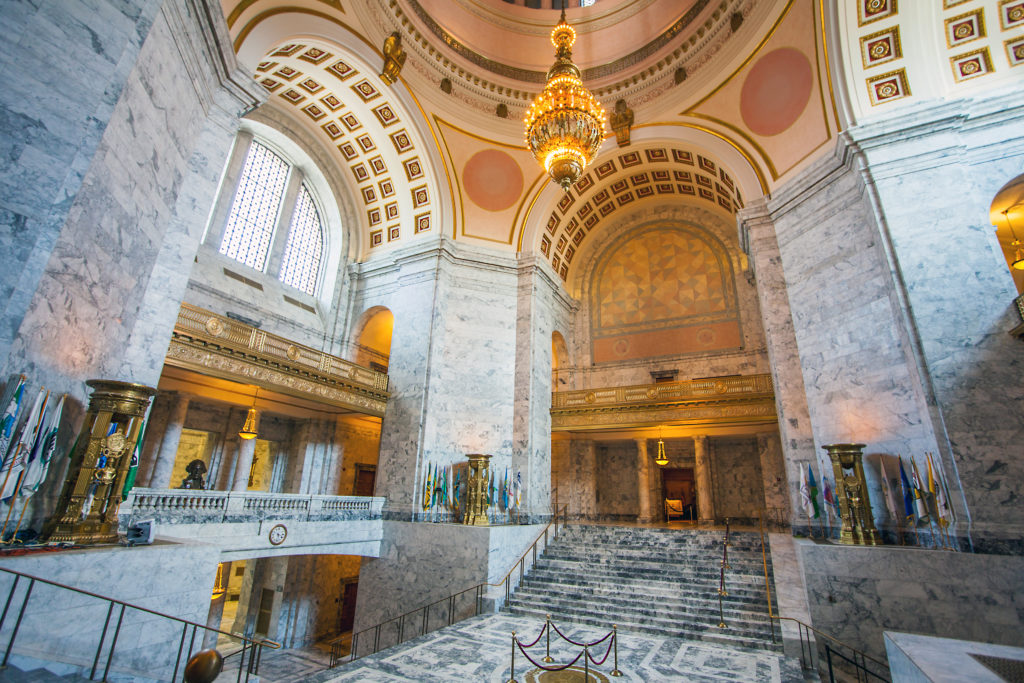 American Family
Clemmons said that during his time at American Family, "I didn't feel comfortable" with many of the company's claims handling practices.
He said he and co-workers received "no hands-on training at body shops," from I-CAR or in-house with auto body technicians at American Family.
"Instead, we were mainly trained on how to negotiate down claim settlements as low as possible," he said.
Clemmons said his daily mandate was to "never match a body shop's estimate," and both management and his supervisor instructed him to negotiate down claims whenever possible.
"My supervisor's exact words to me were: 'You are a claims adjuster. And your job is to adjust down the repair estimates,'" he said.
This left estimates "short, sometimes severely," according to Clemmons. Customers received short-paid claims, but "American Family did save money," he said.
He called the "last straw" an incident where a small body shop had written to repair a "completely kinked" Toyota 4Runner left front front frame rail.
"It easily needed to be replaced," he said. He said he brought this issue with a "safety component" to a supervisor and was told the insurer wasn't liable for how the shop fixed vehicles.
"This really left a bad taste in my mouth," Clemmons said.
He said he realized he wasn't working for the vehicle owner with respect to repair best practices and safety, but only working to lower American Family's cost "by any means."
American Family disputed Clemmons' account in a statement Tuesday.
"We strongly disagree with Mr. Clemmons' characterizations of his experience at American Family," the insurer said. "We are committed to serving our customers and working with the repair shops they choose, and our claim professionals reflect that commitment. We believe in paying a fair market price for high-quality and safe vehicle repairs covered by our policies.
GEICO
Green, a GEICO employee from 2008-2015, said his auto damage training at the carrier was "not adequate enough for me to do my job properly. I couldn't tell you what a proper repair was" back then.
"My advancement opportunities within GEICO relied on writing the lowest possible repair," controlling rental costs, and CSI, Green said.
"We were not rated on safety of repairs," he said.
He also claimed he could control those GEICO KPIs, describing the ability to manipulate who received CSI surveys.
Green said insurers "can, will and do dictate repair decisions" dictate repairs by not paying for repair procedures and passing costs on to a customer or shop.
GEICO has not yet responded to Tuesday requests for comment on Green's allegations.
Insurance industry reacts
The accounts by the two former claims professionals contradicted insurance industry representatives' descriptions of the Washington auto claims process earlier in the hearing.
"Thousands of claims are handled without controversy, resulting in high-quality repairs, and insurers have a terrific interest in making sure that repairs are done not only cost-effectively, but in a quality fashion that results in a safe and reliable vehicle being returned to service," Mel Sorensen, lobbyist for the American Property and Casualty Insurance Association, told the committee Monday.
Northwest Insurance Council President Kenton Brine said current law provides "adequate protection" for consumers, as does "the desire among insurers to provide quality service at a reasonable price to our insureds."
Brine said post-repair surveys examine factors like "quality of repairs," "quality of service" and on-time delivery. Ratings are in the 96-98.5 percent range. Customers review the service from insurers and repairers favorably, he said.
"We think that speaks to the high quality of those services," he said.
Be heard: Lawmaker contact information can be found here.
More information:
Feb. 8, 2020, Washington state House Consumer Protection & Business Committee hearing
TVW, Feb. 8, 2020
Images:
The Washington state Capitol is shown. (4nadia/iStock)
The Washington state Capitol in Olympia on July 5, 2018. (Siegfried Schnepf/iStock)
Share This: