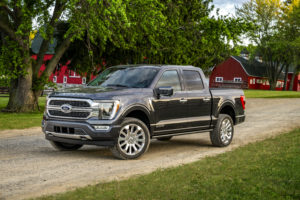 Ford reassured collision repairers late last year that its next-generation 2021 Ford F-150 shouldn't present a steep learning curve to repairers trained with the 2015-2020 generation.
"They're gonna be very familiar with the structural repairs that're involved with this model F-150," Ford senior engineer Gerry Bonanni told a virtual OEM Collision Repair Technology Summit session SCRS released in November 2020. (Replay "2021 F-150 and Mustang Mach E Overview" and more than a dozen other virtual Repairer Driven Education courses online through Aug. 31 at rde.scrs.com.)
Ford last week said the next-generation "F-150 – just two months into launch – is turning at a record pace of just 13 days while posting a retail sales increase of 6.4 percent."
Ford sold 55,276 F-Series vehicles in January, though it's unclear how many of these were prior-generation 2020 F-150s still on dealer lots.
"Customer sold orders are up over 210 percent from a year ago November, and dealer orders for stock are more than double the current production schedule," Ford U.S. marketing and sales Vice President Mark LaNeve said in a Dec. 8, 2020, statement. "It's apparent that this F-150 is something that our customers both want and need."
Bonanni said the "skin of the vehicle" is quite different from the previous-generation F-150. However, the basic assembly and "basic damageability features" are similar to the outgoing model, he said.
"The all-new F-150 starts with a durable, proven foundation – a fully boxed high-strength steel frame with a high-strength, military-grade, aluminum alloy body," Ford wrote of the 2021 F-150 in July 2020. "Every panel of the distinctive, rugged exterior is redesigned while maintaining its bold and tough signature look, including an updated headlamp design, new power dome hood and wrap-around bumpers. Higher front fenders, a tucked-in midsection and larger-diameter tires pulled out three-quarters of an inch create a stronger, more powerful stance on and off the road."
Bonanni said the basic assembly and "basic damageability features" were similar to the 2020 F-150. He cited the "very serviceable front apron tube assembly," sectioning options for cab crossmembers and the upper pillar, and the ability to fix the floorpan.
"All those features that we learned about in the previous model are available with this one," Bonanni said. "It's very similar underneath the skin." (Obviously, you'll still need to review the OEM repair procedures.)
The same cab configurations also exist, he said: Regular, SuperCab and SuperCrew.
However, repairers will see color differences, "new appliques, tailgate appearance appliques," according to Bonanni,. He said this represented a "sharp change."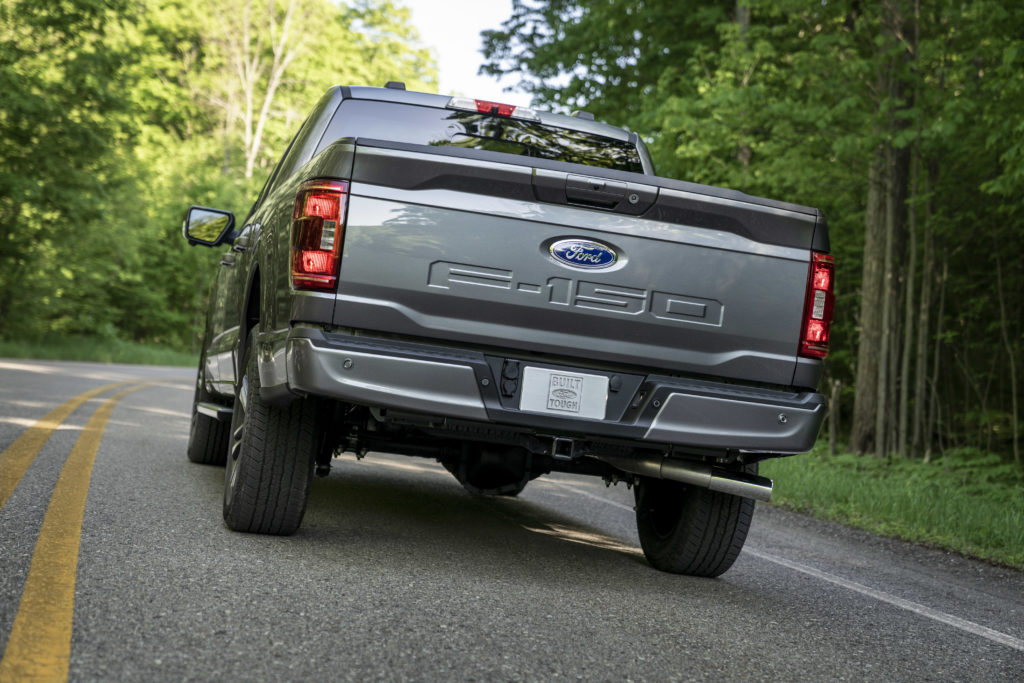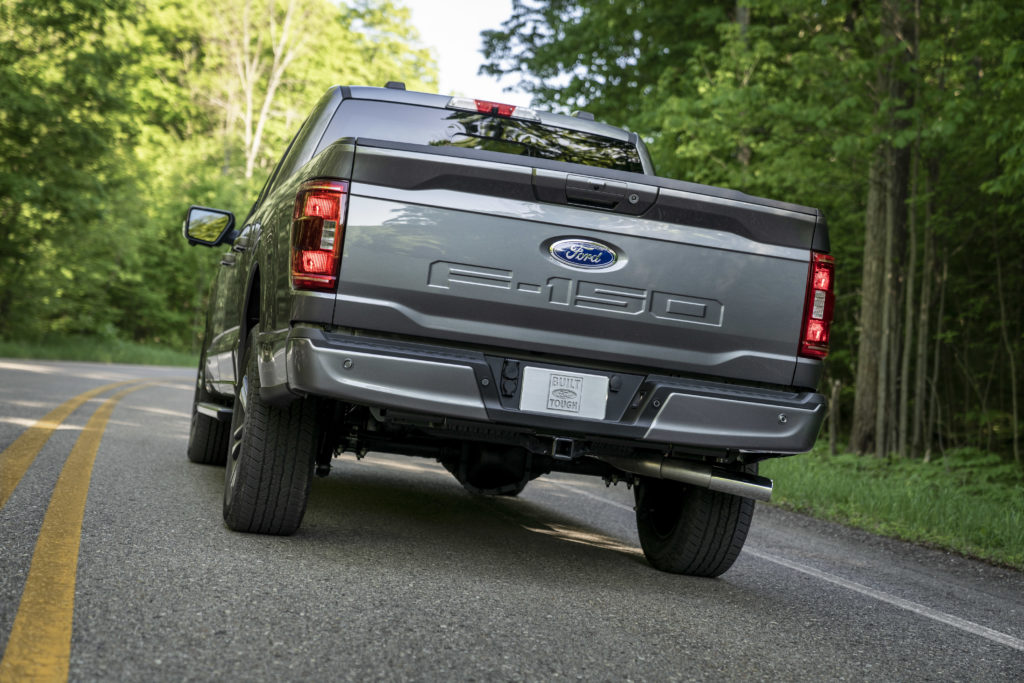 According to a slide from his presentation, the colors "Antimatter Blue,"  "Carbonized Gray," "Guard" and "Kodiak Brown" replace "Blue Jeans," "Magnetic," "Silver Spruce" and "Magma Red," respectively. Ford is also adding "Smoke Quartz Tinted Clearcoat" and "Space White"  while dropping "Abyss Gray."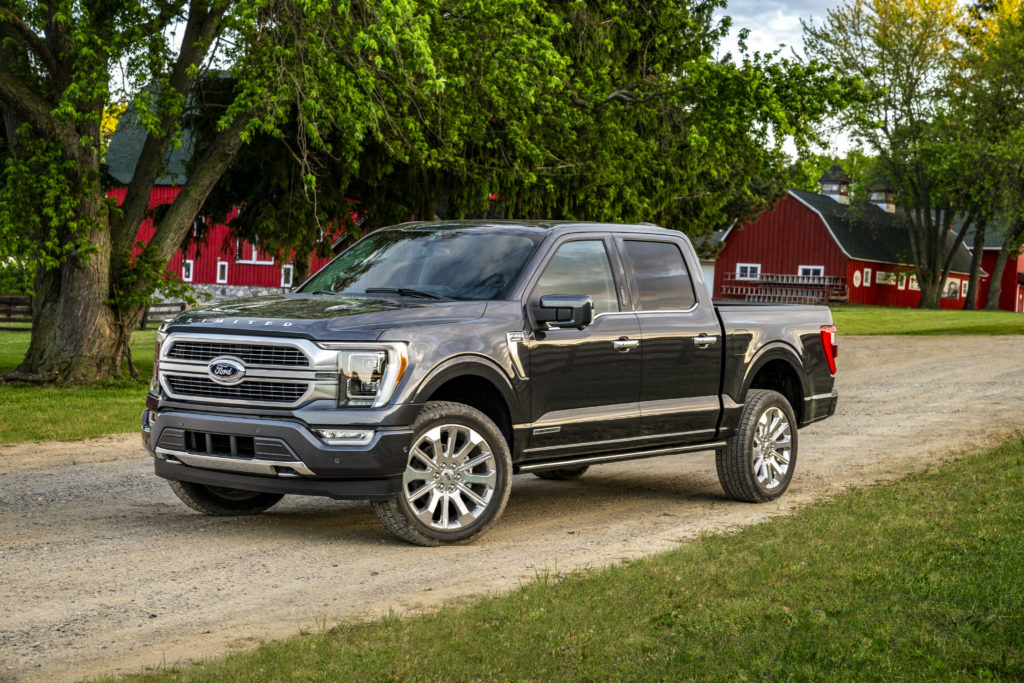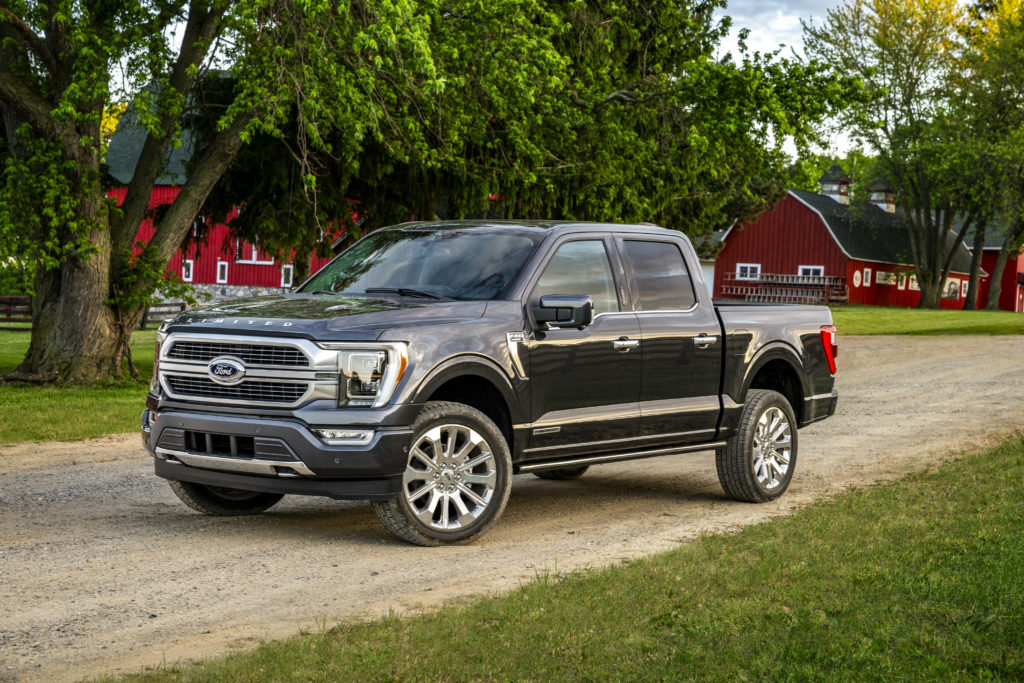 More information:
"2021 F-150 and Mustang Mach E Overview" (Replayable through Aug. 31, 2021)
Society of Collision Repair Specialists, November 2020
Virtual Repairer Driven Education sessions (Replayable through Aug. 31, 2021)
Images:
A 2021 Ford F-150 Limited with a Smoked Quartz Tinted Clearcoat paint job is shown. (Provided by Ford)
A 2021 Ford F-150 XLT with the Sport appearance package and a Carbonized Gray paint job. (Provided by Ford)
Share This: