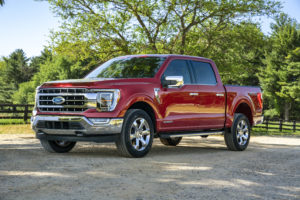 Though competitor next-generation trucks have opted for aluminum panels and closures over a steel body, Ford on Thursday announced the next-generation 2021 Ford F-150 would carry "a fully boxed high-strength steel frame with a high-strength, military-grade, aluminum alloy body."
Ford didn't share further details about the metallurgy of the truck, but it seems like a safe bet that some of the innovations in lightweighting and joining over the past five years probably made it onto the vehicle, which will go on sale in the fall. We reached out to the OEM late Friday morning but have not yet received a response.
"We see it as our duty to deliver not just what our customers want and need, but what they might have never thought possible," F-150 chief engineer Craig Schmatz said in a statement. "The F-150 will be tougher than ever, and with fully connected over-the-air updates, it opens up a much wider range of potential enhancements – from system upgrades to feature offerings."
Ford did discuss aesthetic changes to the vehicle's body in its news release Friday.
"Every panel of the distinctive, rugged exterior is redesigned while maintaining its bold and tough signature look, including an updated headlamp design, new power dome hood and wrap-around bumpers," Ford wrote. "Higher front fenders, a tucked-in midsection and larger-diameter tires pulled out three-quarters of an inch create a stronger, more powerful stance on and off the road."
Repairers might also notice the Ford F-150 grille — all 11 of them.
"There are 11 grille options available across the series lineup, all differentiated in their design and all unmistakably F-150, plus new tailgate appliqués," Ford wrote.
The grille also can include active shutters, which automatically open and close to manage aerodynamics. It's unclear if these and the active air dam Ford also mentioned in its news release will come standard on the F-150 as they do on the competing current-generation Ram 1500.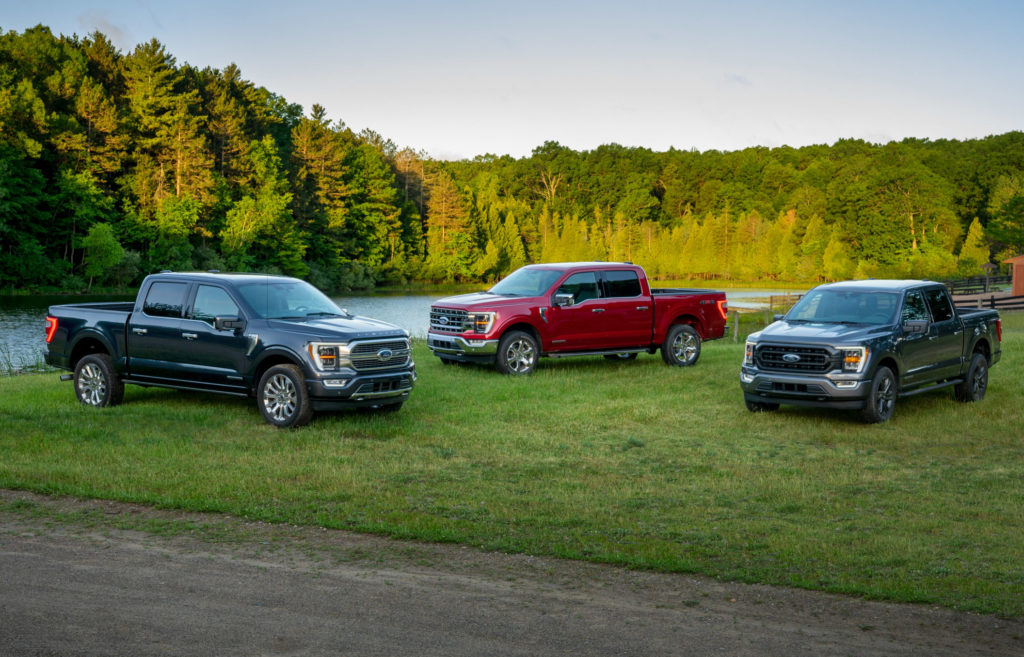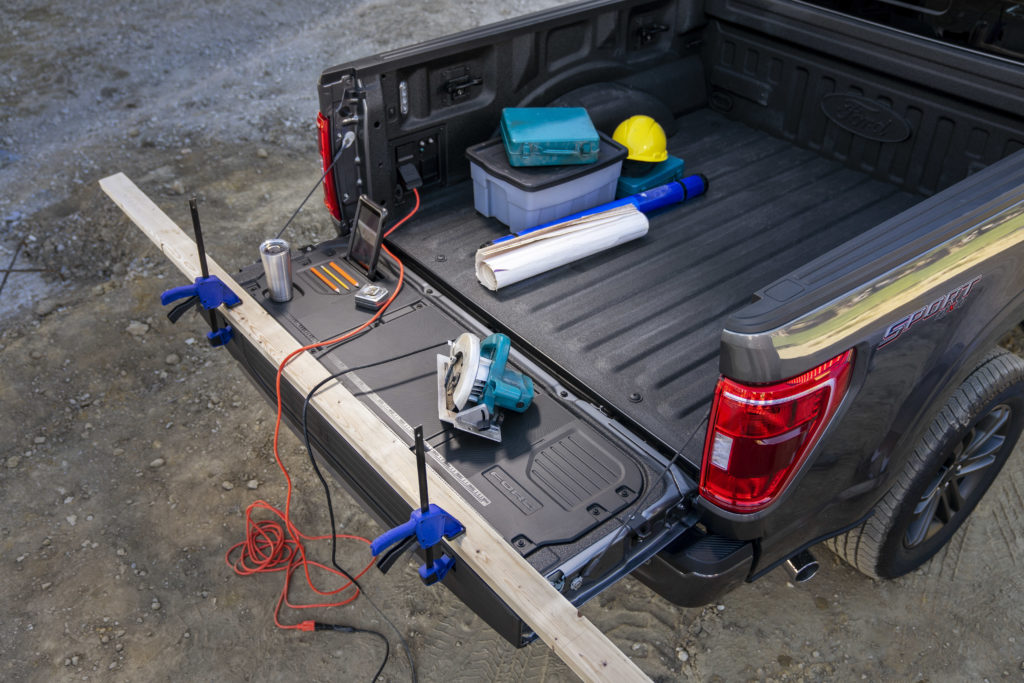 Ford said it also improved aerodynamics with "new cab and tailgate geometry."
The tailgate itself includes standard cleats mounted to the tailgate and standard "clamp pockets" to accommodate C-clamps "so customers can hold materials down for precision work," according to Ford. The OEM also offers an optional "Tailgate Work Surface" with rulers built-in and holders for pencils, cups and mobile devices.
Another interesting "Work Surface" option exists for the interior on either the bench or captain's chair seating setups of all trims. With the push of a button, the shifter knob on the center console folds in, accommodating a flat surface Ford suggested could be used for "signing documents, working on a 15-inch laptop or enjoying a meal when parked."
More information:
"BUILT FOR GETTING THINGS DONE, FORD REVEALS THE TOUGHEST, MOST PRODUCTIVE F-150 EVER AND MOST POWERFUL IN ITS CLASS"
Ford, June 25, 2020
Ford list of approved aluminum tools and equipment
Ford Rotunda, June 2, 2020
Images:
A 2021 Ford F-150 Lariat with a "Rapid Red Metallic Tinted Clearcoat" paint job is shown. (Provided by Ford)
The bed of a 2021 Ford F-150 with the optional Tailgate Work Surface and optional Pro Power Onboard feature is shown. (Provided by Ford)
From left, a 2021 Ford F-150 Limited painted with "Smoked Quartz Tinted Clearcoat" a 2021 F-150 Lariat featuring "Rapid Red Metallic Tinted Clearcoat" and a 2021 F-150 XLT with a Sport Appearance Package painted "Carbonized Gray."
Share This: