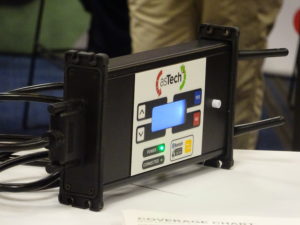 Citing plans to "advance the digitization" of the automotive supplies giant, 3M has invested in asTech.
Terms were not disclosed in asTech's Tuesday announcement of the deal.
AsTech's private equity owner Kinderhook Industries confirmed it remains the majority owner in Repairify, the company which does business under the asTech brand.
"The 3M strategic investment in Repairify enables us to accelerate our solutions and offerings across the entire automotive ecosystem," Repairify President Cris Hollingsworth said in a statement Tuesady.
AsTech said Tuesday it would use the 3M money to grow its "proprietary tools, technology and service offerings across the Americas and Europe."
"We seek to make strategic investments that will advance our innovation and growth," 3M Ventures Director Ben Wright said in a statement. "We are moving rapidly to an even more digital-first world, and we see those shifts in the automotive aftermarket. This investment signifies our continued commitment to advance the digitization of 3M as well as of the customers we serve. "
We asked 3M for more details about its plans for digitization in the automotive aftermarket, which seems like a departure from how the company has traditionally "played" in that space with physical materials.
"3M understands the evolving needs of body shops and is committed to identifying additional solutions that will help our customers provide effective and safe repairs," the company said in a statement. "As vehicles get more technologically advanced, body shops have an increasing need for diagnostics and calibration services to effectively service their customers. This investment supports 3M Automotive Aftermarket Division's efforts to enable our long-term digitization strategy as we look toward the futures of AAD and our customers. This is an exciting opportunity for us to gain insights into digital solutions for body shops and help drive us toward a high-growth market segment. We look forward to sharing more about our approach in the near future."
More information:
"asTech Receives Strategic Investment From 3M"
asTech via PRNewswire, Feb. 23, 2021
Featured image: The asTech is seen at SEMA 2017. (John Huetter/Repairer Driven News)
Share This: