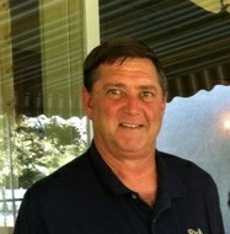 Pennsylvania and national trade groups this week honored body shop owner and industry advocate Gerald "Rick" Dotterer, who died suddenly Saturday after contracting COVID-19. He was 63.
A second-generation shop owner, Dotterer ran Royersford, Pa.-based Dotterer Auto Body and also served as treasurer of the national Coalition for Collision Repair Excellence. He also was a longtime member of the Pennsylvania Collision Trade Guild.
"It is with heartfelt condolences we are forced to say good bye to a long time friend and collision repair advocate who worked tirelessly to protect consumer's rights for a safe and proper automobile repair," the PCTG wrote in a Monday Facebook post.
"He did a lot of what we call 'activist work,'" PCTG member and CCRE Vice President Stephen Behrndt (Crawford's Auto Center) said in an interview Tuesday. He called Dotterer "very consumer-oriented."
Behrndt said he and Dotterer traveled Pennsylvania together, holding monthly sessions on behalf of the PCTG. The duo taught repairers how to calculate and charge for their actual paint material usage rather than applying an arbitrary hourly rate multiplied by refinish time.
"We did that for several years," Behrndt said. (He noted it was frustrating to educate shops only to see them revert to the per-paint-hour method.)
Behrndt said he and Dotterer also spread this message nationally on behalf of CCRE.
"We taught the same class," he said.
Behrndt, who penned the Facebook post on behalf of the PCTG, observed there: "This writer traveled many miles alongside Rick Dotterer and can attest to his exceptional personality and openness to improve the world around him."
A 2009 Bodyshop Business article featured a Dotterer and Behrndt CCRE lesson on paint and materials invoicing. Dotterer called the per-paint-hour method a money loser and said he used "cost plus mark-up," according to BodyShop Business. The article later reported:
Dotterer trains his employees to track everything they use in the repair process, from rubber gloves to seam sealer to sandpaper. He has them throw the used materials into a box or plastic tub for each individual job in case the insurance adjuster questions his invoice.
"If you can justify why you're charging what you charge, insurers have no problem paying it," he said.
Dotterer says insurers have no problem noting parts price increases, but when shown paint and materials costs say, "We don't pay for that."
"My reply to them is, 'What's the difference?'" Dotterer said. "When insurers say 'it's not included', you're basically subsidizing the repair."    
"Over the years Rick traveled throughout Pennsylvania as well as nationally to help educate auto body repair shop owners on consumer protection and business management," Behrndt wrote for the PCTG. "A second generation shop owner Rick held a deep understanding of the efforts required to succeed in a business outside of third party control. Collision repair independence was always a constant objective as Rick was always open and generous with his time to help anyone in need of guidance."
Dotterer graduated from Pottsgrove High School and began working for his father, Gerald Dotterer, at the then-Pottstown, Pa.-based Dotterer Auto Body.
"Rick developed a love for fixing cars, so when his father retired, he continued the business and eventually moved to Royersford," an obituary on the Shalkop, Grace & Strunk Funeral Home website states.
Behrndt called Rick Dotterer a "hands-on" repairer. "He worked the floor," Behrndt said. The shop was "like a mom-and-pop business," and Dotterer was still involved in its day-to-day activities, including fixing vehicles himself.
In the PCTG Facebook post, Behrndt described Dotterer as a "special person" who was "born with the unique capability to strike up a conversation with anyone in any place at any time. Simply standing in line, sitting at a bar, waiting in an airport, opening a door would provide an opportunity for Rick to chat with someone and make a friend by enjoying a discussion on a multitude of topics."
Dotterer is survived by his 30-year companion Renee Harris; his children, Mindy Clark and Scott Harris; father, Gerald E. Dotterer; brothers Randall and Robert Dotterer; and three grandchildren.
"His family and his friends were always his priority," Behrndt wrote in the PCTG Facebook post.
Funeral arrangements are private, but condolences can be left online at the Shalkop, Grace & Strunk Funeral Home website. In lieu of flowers, the family asks that donations can be made in Rick Dotterer's name to Paoli Hospital.
More information:
Gerald "Rick" Dotterer obituary on Shalkop, Grace & Strunk Funeral Home website
Pennsylvania Collision Trade Guild post on Rick Dotterer
PCTG Facebook page, Feb. 22, 2021
"CCRE Urges Repairers to Take Back Control at Seminar Series"
BodyShop Business, April 1, 2009
Featured image: Coalition for Collision Repair Excellence Treasurer Rick Dotterer, owner of Dotterer Auto Body, is shown. (Provided by CCRE)
Share This: