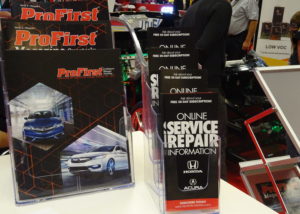 Honda last week announced it would this spring shift its certified collision program management system to CCC and use DEKRA for auditing auto body shops.
"(American Honda Motor Co.) looks forward to stepping into the future of the AHM Certified Collision Programs with CCC," Honda national collision program manager Rossana Alvarez wrote in a March 9 memo to certified shops discussing the change. The document had originally been obtained and posted online by Collision Hub. "AHM will leverage the CCC Connect network management platform.
"… AHM looks forward to further meeting the evolving auditing needs of the AHM Certified Collision Programs with DEKRA."
CCC and DEKRA referred us back to Honda.
"Each vendor considered is very strong and each presented unique areas of strength," Alvarez wrote in an email March 9 when asked about the switch to CCC and DEKRA. "AHM decided that CCC will provide AHM with the desired partnership to support AHM's drive toward the future of the Honda and Acura Certified Collision Program and the ProFirst Certified Collision Program."
VeriFacts, which had delivered both of those services to Honda's certified network for years, will adopt a new role as Honda's OEM-specific training provider.
Contacted about the Honda changes, VeriFacts on Monday shared details about its capabilities for training.
The company has a learning management system and has offered shops and insurers courses on OEM specific requirements in the past. Some had been commissioned by automakers; others were developed by VeriFacts in response to its own observations about those requirements.
"AHM looks forward to bringing the Honda Training courses to our certified shops and the industry at large through the VeriFacts Academy," Alvarez wrote.
VeriFacts replaces I-CAR as the OEM's training provider. However, VeriFacts VQ, VeriFacts Medallion and I-CAR Gold Class all will continue to meet Honda's knowledge and skill requirements for its ProFirst and Honda and Acura Certified Collision programs.
"I-CAR and American Honda Motors have enjoyed a partnership that goes back many years," I-CAR sales and marketing Vice President Nick Notte said in a statement Wednesday. "We frequently see adjustments from the OEMs with certified repair network programs and aligning those programs with their internal program objectives.  We will continue our strong relationship with Honda, as Gold Class remains a requirement of their Certified Collision Program.  Also, we've been working with all I-CAR internal stakeholders to meet Honda's timeline for the changes announced."
Asked about the impetus for the educational provider switch, Alvarez wrote Monday: "Evolving along with Honda, AHM needs to actively manage our Honda training courses much like we actively manage the AHM Certified Collision Programs."
Honda has told owners that collision repairers within the "ProFirst Certified Collision program will transition to the Honda and Acura Certified Collision program during 2021. Both programs meet the stringent requirements established by Honda for safe and proper repairs."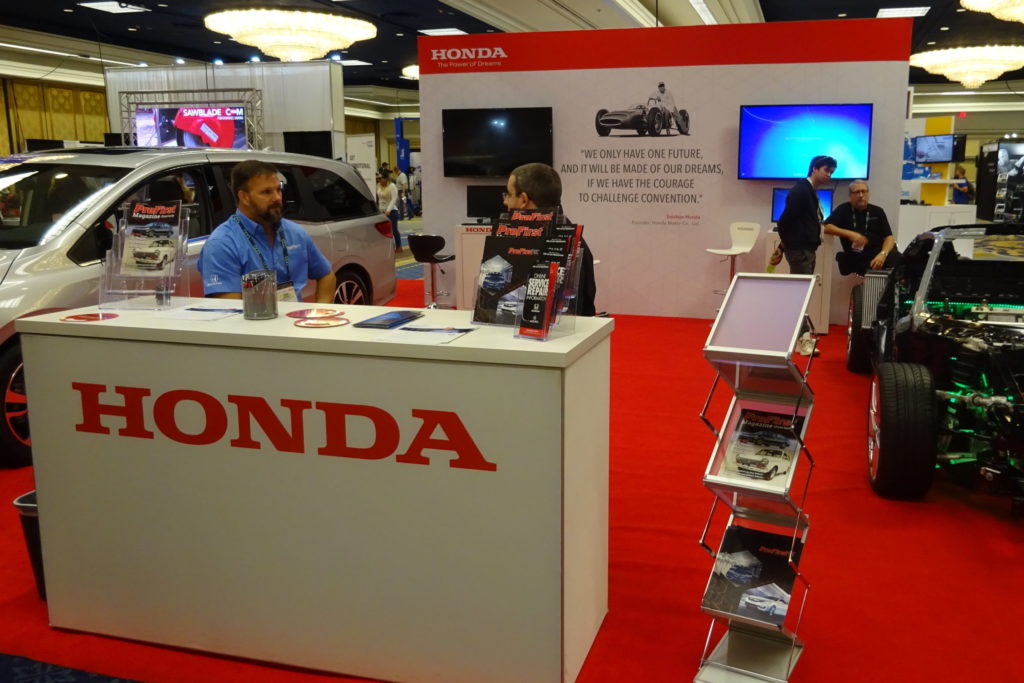 Alvarez in the memo said that while the transition was planned for "spring," shops should also expect the status quo for a while.
"Until details of the transition are finalized, it is business-as-usual for scheduling and completing audits through VeriFacts," Alvarez wrote. (Emphasis Honda's.) "Until notified otherwise, AHM will be completing your audit under the existing VeriFacts audit program.
"Much general information is contained in this email and AHM will be bringing more concrete details as we head into the spring of 2021. While the transitions will not be free of hiccups, please note that AHM and all its partners, current and future will work together and do everything possible to ensure as smooth a transition as possible. We thank you in advance for your patience."
Alvarez was complimentary of VeriFacts and I-CAR's efforts in the areas they were departing. She said Honda and I-CAR "have worked together to make the Honda Training courses available and help shops meet the Honda Specific Training requirement of the AHM Certified Collision Programs."
She said VeriFacts and Honda had "enjoyed great success as AHM's Certified Collision Programs developed over the past seven years. AHM looks forward to continuing industry relations with VeriFacts under a new capacity." She also praised VeriFacts' auditing work as having "done a great job of keeping up with the ever-increasing auditing needs of the Program, both in quality and quantity."
Honda's ProFirst collision certification program has grown over the past several years to the point of reaching capacity; the OEM says it is only "making strategic additions" and relegating other shops to a waiting list.
Alvarez in the memo said Honda "continues to drive toward a future increasingly focused on" following OEM procedures and Honda position statements, "unconditional OEM pre scanning and unconditional OEM post scanning," and customer satisfaction.
Honda has worked with CCC in the past on collision promotional part pricing and automating the uploading of official scan documentation. DEKRA provides testing and inspections  — including vehicle inspections and crash testing — for a variety of industries worldwide, and its U.S. arm has been involved with at least one certification program, Volvo's.
Correction: An earlier version of this story briefly contained incorrect information about designations necessary to qualify an auto body shop for Honda certification. VeriFacts VQ, VeriFacts Medallion and I-CAR Gold Class all will continue to meet Honda's knowledge and skill requirement for its ProFirst and Honda and Acura Certified Collision programs. It also suggested Honda only had the ProFirst certification program rather than two networks. Honda has told owners shops within the "ProFirst Certified Collision program will transition to the Honda and Acura Certified Collision program during 2021."
More information:
Honda ProFirst certified collision program website
Featured images: A Honda booth at SEMA 2018 promotes the ProFirst certified collision program. (John Huetter/Repairer Driven News)
Share This: