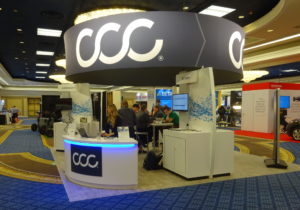 CCC announced Wednesday that a new Honda partnership permitted OEM scan data to be uploaded "seamlessly" into CCC ONE via the CCC X data exchange.
The free feature increases a repairer's efficiency on any pre-, mid- or post-repair diagnostic scanning, according to CCC.
Repairers working on a Honda or Acura today might have to upload a photo of a scan tool's screen or a PDF of the code output to CCC ONE for documentation purposes.
Now, a user can connect an official Honda scan tool or a J-2534 device to a computer running CCC and initiate the scan from within CCC rather than i-HDS. The scan report "drops directly into CCC ONE," CCC market solutions Vice President Mark Fincher said.
"Honda diagnostics data will be ingested by CCC X and passed seamlessly into CCC ONE®, the platform repairers use to write millions of estimates," CCC wrote in a news release Wednesday. "Repair facilities will be able to run diagnostics for any Honda or Acura vehicle using a Honda-approved J2534 device and CCC® Diagnostics, an integrated feature of CCC ONE, connecting them directly to the Honda Diagnostics Cloud. CCC Diagnostics enables repair facilities to request and receive scan data, clear codes, and rescan directly from within the system they use every day, minimizing hardware and software requirements and eliminating the need for manual entry of scan report data."
Honda in a May 2019 position statement demands pre- and post-repair vehicle scans of any 1996-present vehicle that's been in a collision, "defined as damage that exceeds minor outer panel cosmetic distortion." (The statement also specifies certain 1992-1995 model year vehicles which need scans.)
Manually uploading information at least twice for every Honda and Acura your shop encounters could add up over time. The average repairer handles about 1,000 vehicles a year. Honda has around 10 percent market share. If CCC can shave a minute or two off of 100 cars, even a single-shop operation would eke out a little extra productivity and lowered repair costs.
"We're excited to work with Honda to help our shared repair customers gain easy, integrated access to diagnostics data for Honda and Acura vehicles. CCC is committed to advancing technology to solve challenges and improve efficiencies for repair facilities," Fincher said in a statement. "CCC Diagnostics can help minimize time and effort related to the purchase and management of multiple systems to complete scans."
Fincher said that while the repairer initiates the scans through CCC, the scanning itself is still done by Honda through the cloud.
"It is a true OEM scan," he said.
"First and foremost, we want to ensure quality repairs for Honda and Acura customers," Honda service operations Assistant Vice President Kevin Prettner said in a statement. "By making the diagnostic process easier and direct, this new platform has the potential to improve repair accuracy for our customers while reducing workload for repairers."
Fincher said the system wouldn't work with an aftermarket scan tool unless it was running in a J-2534 format.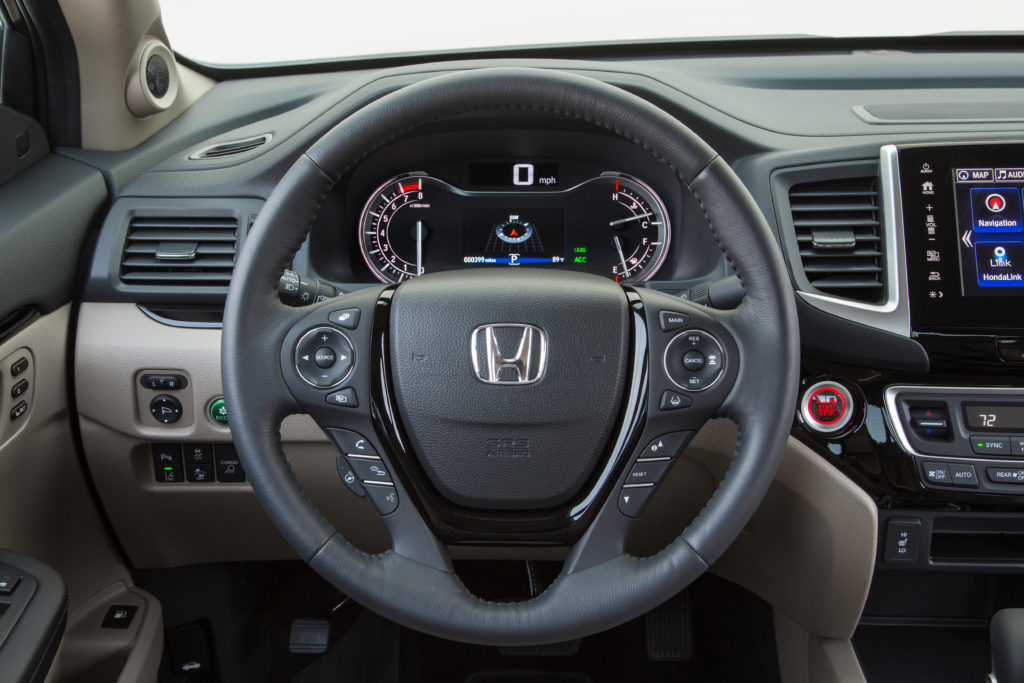 Traditional aftermarket scan tools license information from the OEMs, but the data might not be current or have other differences from what runs on the official OEM scan tool.
But under the J-2534 SAE standard referenced in "Right to Repair," an aftermarket scan tool user can subscribe to run the official, up-to-the-minute OEM scanning software through a compliant aftermarket device. If you're working on multiple automakers brands, a "J-Box" subscribing to run multiple OEM scanning operating systems might represent hardware savings (you don't have to buy multiple scan tools) while retaining OEM software fidelity. However, not all OEMs adopted the format until recently (the deadline for J-2534 or ISO 22900 standards compliance was the 2018 model year).
Honda in May said that while it will only truly vouch for its official Denso DST-i factory scan tool, it would permit its ProFirst certified collision repair facilities to use a J-2534-compliant tool running the i-HDS software, such as the AirPro.
The popular asTech scan tool also runs official OEM scan tool software — and Honda in May said it too would be permitted for ProFirst shops — but does so differently than J-Boxes. An asTech connected to a vehicle in the shop communicates with a OEM scan tool housed remotely at an asTech facility. Fincher said the asTech wouldn't be compatible with the new CCC feature.
As noted above, repairers will be able to clear diagnostic trouble codes directly through CCC under the new partnership. However, shops won't be able to initiate resets or other operations requiring a scan tool through CCC, Fincher said.
Collision repairers can mark the scan results in CCC for the software to share the information with an insurer, but that decision is up to the shop, Fincher said. The insurer involved in the claim doesn't automatically get the scan report, he said. By default, it's "not shared with anybody," he said. Transmitting the report the customer would still involve email, Fincher said.
CCC's data policy would still apply to the Honda scans passing through CCC ONE, Fincher said.
Currently, a subscription to Honda's i-HDS software costs $10 per day, $133 a month and $1,547 a year.
However, Fincher said Honda planned to offer by-the-scan pricing, but no specifics had been announced yet. "This will be transactional-based," he said.
Honda will pilot the system at certain ProFirst certified shops this quarter and make the feature available nationwide sometime between April-June.
Correction: A prior version of this story incorrectly described the CCC-Honda process. The user doesn't need to subscribe to the i-HDS software to use the system. The article has since been corrected to reflect this.
More information:
"American Honda Becomes the First OEM to Integrate Cloud Diagnostics Directly into the CCC™ X Data Exchange"
CCC, Jan. 7, 2020
Honda position statement on scanning and calibration
Honda, May 2019
Images:
CCC's logo is seen at its SEMA 2019 booth. (John Huetter/Repairer Driven News)
A current-generation Honda Ridgeline steering wheel is shown. (Provided by Honda)
Share This: