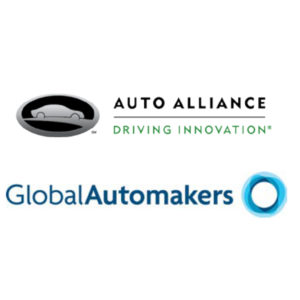 The Association of Global Automakers and Alliance of Automobile Manufacturers on Wednesday announced they had merged into a single trade group representing the OEMs behind "nearly 99 percent of all light-duty vehicles sold in the United States."
Global Automakers CEO John Bozzella will lead the new joint "Alliance for Automotive Innovation."
"The organization will be the acknowledged automotive industry resource and will focus its advocacy work on creating a safe and transformative path for the industry's growth," Autos Innovate wrote in a news release Wednesday.
The Auto Alliance represented the Detroit Three; European OEMs BMW, Volvo, the Volkswagen Group (Audi, Bentley, Bugatti, Lamborghini and Volkswagen), Mercedes, Porsche and Jaguar Land Rover; and the Asian manufacturers Mitsubishi and Mazda.
Global Automakers membership included other major Asian OEMs, Subaru, Toyota, Honda, Hyundai, Kia and Nissan; higher-tier European brands like Aston Martin, Maserati, McLaren, and Ferrari; and likely-to-be FCA partner PSA. Global Manufacturers' membership also includes companies like Tier 1s.
Basically, the new group represents everyone but Tesla.
"As the singular, clear and respected voice of the automotive industry, it will be the role of this organization to help guide our members and partners through the exciting technological advances and transitions in the industry," Bozzella said in a statement. "With deep industry roots and expertise, we will be the voice that advocates for policies supporting our industry's efforts to develop cleaner, safer and smarter mobility options for the American public."
All of the current members of both organizations will remain in the new Autos Innovate trade group.
"In addition, members have expressed interest in actively recruiting new personal mobility and technology companies, including new entrants to the auto sector focused on self-driving, electrified and connected vehicles," the new group wrote.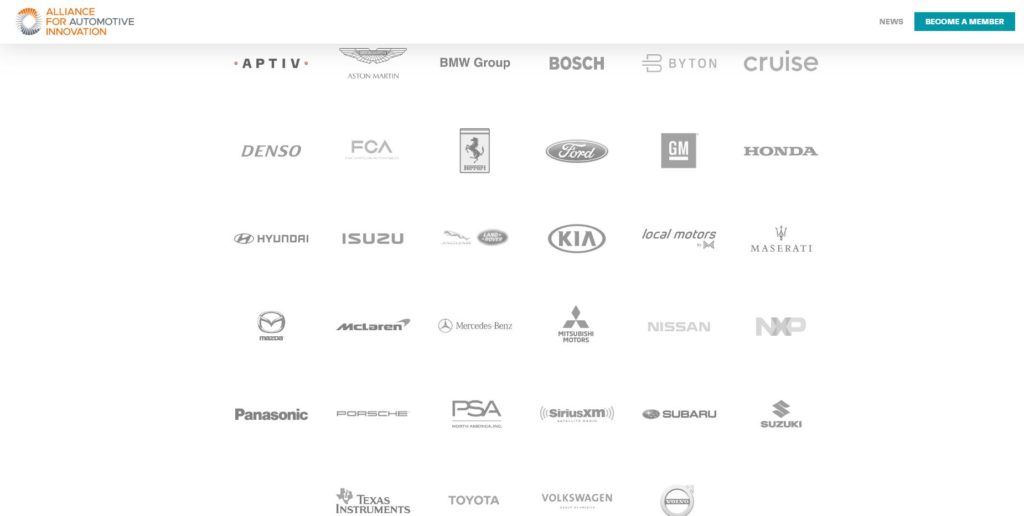 What OEMs and regulators determine with regard to such trends could affect collision repair business models and OEM procedures.
"Bringing new technologies to market requires legislative actions and a regulatory environment that allow us the freedom to innovate," Bozzella said in a statement. "It is critical our organization work to ensure elected officials and regulatory bodies understand how key technological improvements can help improve the health, safety and well-being of our customers, their constituents, and the ten million workers involved in the auto sector. This combined organization will help guide the industry, bringing new innovations and policies to market."
The news release mentioned the rapid pace of automotive technology change and indicated shops shouldn't expect that to change.
Globally, automakers spent more than $125 billion on R&D in 2018 alone. The industry is granted nearly 5,000 patents each year, all while meeting or exceeding hundreds of government safety and environmental regulations, per vehicle, in the U.S. alone," Autos Innovation wrote. "With automotive technology advancing at rates unequalled since the industry's birth, the next few years will impact the U.S. automobile industry for decades to come. New sensing and imaging technologies, advancements in artificial intelligence, and ever-increasing connectivity will make personal transportation safer, smarter and more efficient than ever—saving lives, resources and money."
The OEM groups and you
Both of the merging trade groups were involved over the past decade in two documents highly relevant to collision repairers.
In 2014, both Global Automakers and the Auto Alliance signed the landmark "Right to Repair" memorandum of understanding with the automotive aftermarket, agreeing to provide independent repairers with the same tools and information they made available to dealers.
Last year, both groups also declared that all "post-collision vehicle repairs" must follow OEM repair procedures, formally aligning automakers with the stance held for nearly a decade by the three national collision repair trade groups, Assured Performance and I-CAR.
"All post-collision vehicle repairs must be conducted in accordance with the repair procedures issued by the vehicle's original equipment manufacturer (OEM), specific to that vehicle's year, make, and model," the two groups said. "This includes any directives contained therein relative to pre- and post-scanning of vehicle systems.
"OEMs develop repair procedures to help safely restore vehicle systems to proper conditions. The processes follow service and structural engineering practices that have been tested by the manufacturer through crash simulation, actual crash testing, and real-world validation of the repair methodology.
"Beyond the simple reinstallation of vehicle hardware, OEM repair procedures provide the measurements and tolerances to correctly recalibrate advanced driver safety and assist systems increasingly found on today's vehicles, including lane departure warnings, emergency braking, adaptive cruise control, and blind-spot monitoring.
"Failure to follow OEM repair procedures in the course of a post-collision repair should be considered an unauthorized modification of a vehicle and its systems, introducing the potential for bodily injury and death to any future drivers and occupants of the vehicle, as well as occupants in other motor vehicles on the roadway."
Alliance of Automobile Manufacturers government affairs senior director Wayne Weikel, who will continue to work at the new organization, has also been a frequent participant at Collision Industry Conferences. He and the Auto Alliance also campaigned alongside collision repairers in 2019 legislative efforts to force insurers to pay for operations found in OEM repair procedures.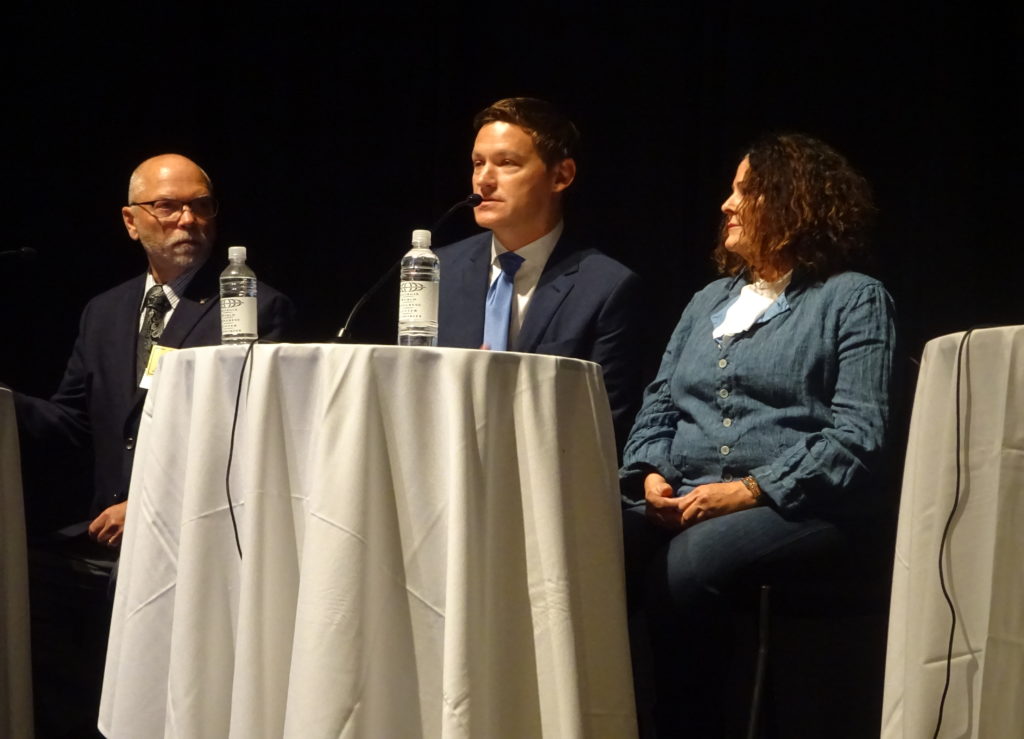 More information:
"Nation's Two Largest Automobile Associations Join Forces to Create the Alliance for Automotive Innovation"
Alliance for Automotive Innovation, Jan. 8, 2020
Alliance for Automotive Innovation website
Images:
The Alliance of Automobile Manufacturers and Association of Global Automakers in January 2019 declared that all "post-collision vehicle repairs" must follow OEM repair procedures. (Provided by Auto Alliance, Global Automakers)
A screenshot of the website for the Alliance for Automotive Innovation — the offspring of a merger between the Auto Alliance and Global Automakers trade groups — displays the combined organization's members on Jan. 8, 2020. (Screenshot from www.autosinnovate.com)
From left, Darrell Amberson, LaMettry's Collision operations president, Automotive Service Association board member and committee chairman; Alliance of Automobile Manufacturers lobbyist Wayne Weikel; and Janet Chaney, CaveCreek Business Development owner participate in an Aug. 8, 2018, Collision Industry Conference Governmental Relations Committee panel. (John Huetter/Repairer Driven News)
Share This: