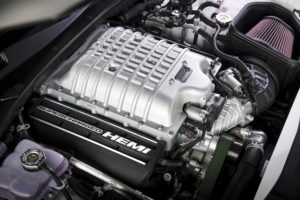 Collision repairers might need to request another piece of information at intake or find themselves with difficulties test-driving certain Chargers and Challengers.
Dodge announced Monday an upcoming software upgrade would help muscle car owners thwart thieves by temporarily preventing the engine from doing anything other than idling.
Unless the Charger SRT or Challenger SRT owners input a four-digit code, car thieves will find the 392-cubic-inch HEMI V-8 or supercharged 6.2-liter HEMI V-8 engines stuck at idle speeds of 675 rpm and 2.8 horsepower.
"Today, Dodge is launching a new owner-customized 'double verification' security system," Dodge CEO Tim Kuniskis said in a statement. "When flashed into the computer of affected 2015 or newer Dodge muscle cars, the protective software will limit the engine output to less than 3 horsepower, foiling fast getaways and joyrides."
The code is a means of deterring criminals from spoofing keys, Dodge said. The OEM said it would "continue to pursue other enhancements to vehicle-theft deterrence in order to protect owners' investments."
"More than 150 cars are stolen every day in the United States," Kuniskis said in a statement. "For any car owner, it's terrible, it's a hassle and it's a personal violation. Though statistically rare, car thieves have targeted the high-horsepower Dodge muscle cars, and we want the Dodge 'Brotherhood' to know we're taking quick action and covering their backs."
Unlike a smartphone requiring a PIN every time, the feature wouldn't serve as the muscle cars' default state, according to Dodge spokesman David Elshoff. You wouldn't have to enter the code every time you wish to leave your garage, he said.
Instead, the owner could arm the system by entering the code when they feel circumstances dictate — for example, parking in a questionable neighborhood — and then disarming it by re-entering it upon their return.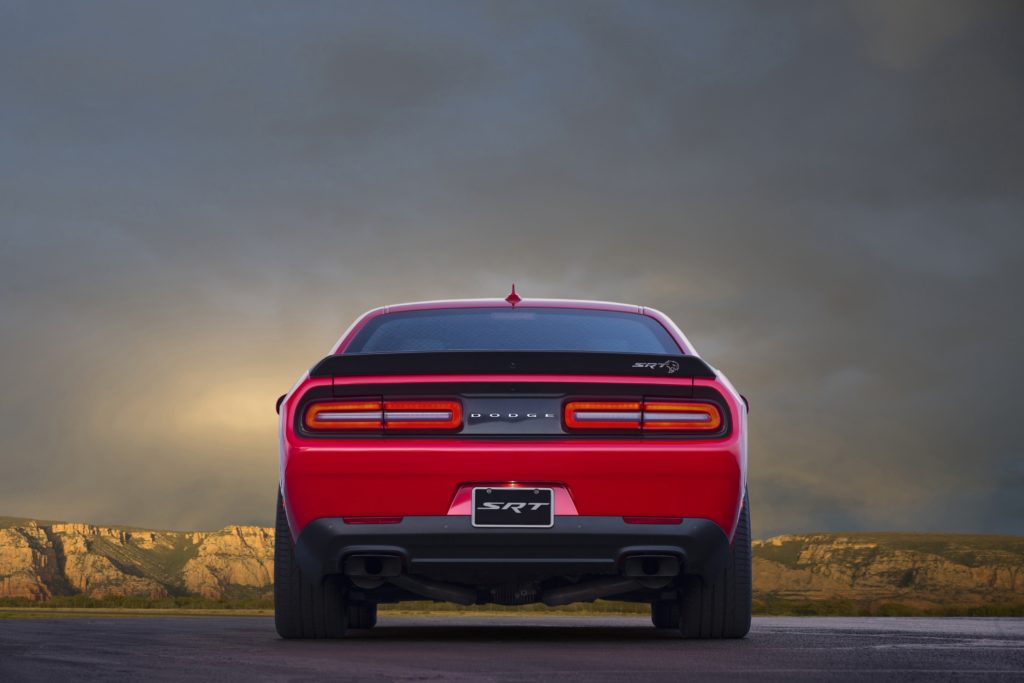 So if the owner didn't activate Security Mode prior to intake, then a mechanic or body shop could run the engine normally, Elshoff said. But if the motorist dropped off the vehicle and armed the feature, then the repairer would need to know the code and enter it in the vehicle's uConnect infotainment system, according to Elshoff.
"Second-step Security Mode has to be manually input by the owner," Elshoff wrote in an email Wednesday. "So a vehicle drop off wouldn't require code input. If the owner dropped off the car (like the night before) and input the code, then they would have to provide the code to service."
Though Dodge technology allows customers to start their vehicles with a smartphone, Elshoff said the Security Mode code needed to be entered physically inside the vehicle.
Dodge said the feature will be available late in the second quarter of the year as a free software update available through dealerships. It'll work for 2015-21 Charger SRTs and Challenger SRTs with either the 392-cubic-inch HEMI V-8 or supercharged 6.2-liter HEMI V-8 and also be available for 2019-21 Scat Packs with the 392-cubic-inch HEMI V-8.
Asked why Stellantis (which includes all former FCA brands) wouldn't make the feature available to other vehicles, Elshoff said it only worked with a specific combination of components.
"Vehicle electrical architecture in combination with vehicle-specific infotainment system makes this particular security modification limited to just Challenger and Chargers with those two engines," he wrote.
More information:
"Dodge Announces New Security Feature for Charger and Challenger Muscle Cars"
Dodge, March 22, 2021
Images:
A new Security Mode for the 2021 Dodge Charger SRT Hellcat Redeye will keep its supercharged 6.2-liter HEMI high-output V-8 idling until a code is entered. (Provided by Dodge)
A 2021 Dodge Challenger SRT Hellcat is shown. (Provided by Dodge)
Share This: