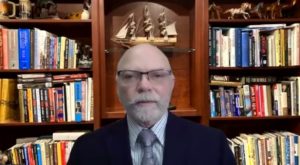 The Collision Industry Conference on Wednesday reiterated that its April 21-22 meeting in Arizona would offer the option of attending in person or virtually over Zoom.
"Due to Arizona COVID restrictions, the in-person is limited to active 2021 Gold Pin participants," the CIC wrote in a news release. "Those not able to attend, or do not have a current Gold Pin can sign up to attend the virtual option."
The gathering at the Pointe Hilton Tapatio Cliffs Resort in Phoenix, Ariz., will represent the first physical meeting since January 2020's Palm Springs, Calif., summit.
"CIC is excited to be back to the in-person format and looks forward to getting a lot accomplished at this meeting for the benefit of the entire industry," the CIC wrote Wednesday.
Anyone with a connection to the collision industry is welcome to attend a CIC, which provides stakeholders including body shops, insurers, OEMs, suppliers and software companies a means of discussing and learning about issues affecting one or more of their sectors. The summits also include an open mic period.
The CIC on Wednesday said April's meeting would discuss supplemental restraint system inspections, calibrations and electric vehicles.
"The agenda is set to include a special presentation from the Emerging Technologies Committee on SRS Repair Information & Inspection Best Practice Development and EV Servicing Essentials," the CIC wrote. "This special presentation will include a review of the skills and tools needed to complete a calibration properly as well as discussing dynamic and static calibrations. It includes a panel discussion of subject-matter experts in the EV arena, presenting unique views into the challenges a repair shop overcomes with EV vehicles. In that same subject of ADAS, the Industry Relations Committee will discuss building stakeholder trust in the ADAS procedures.
Other topics will include a data education and data Golden Rules panel; Collision Industry Electronic Commerce Association software standards; and "Collision Industry 2035, and where OEMs, repairers, insurers, and supplier's people, processes, and technologies have already changed dramatically because the vehicle, its components, repair procedures, and the consumer require it!"
The CIC will be held from noon to 5 p.m. with a reception at 6:30 p.m. April 21 and 8 a.m. to noon Mountain Standard Time on Thursday, April 22.
It'll follow an in-person Society of Collision Repair Specialists open board meeting from 8:30-11 a.m.  April 21, at the hotel.
Is your business or organization holding an event, be it in-person or virtual? Why not add it to the Repairer Driven News events calendar? The interactive industry resource is free to anyone with a collision industry-relevant gathering to promote.
More information:
Collision Industry Conference website
Repairer Driven News interactive events calendar
Featured image: Collision Industry Conference Chairman Darrell Amberson (LaMettry's Collision) addresses the virtual CIC on Jan. 21, 2021. (Screenshot from virtual CIC)
Share This: