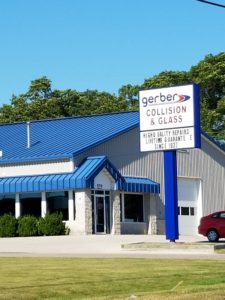 Boyd Group Services CEO Tim O'Day announced Wednesday the company had resumed normal production at all Gerber Collision facilities it had converted to intake centers during the COVID-19 pandemic.
The conglomerate made the decision to restore all U.S. body shops in late 2020, O'Day said during a first-quarter earnings call Wednesday.
"That has now occurred," O'Day said. He noted that this increases the company's fixed costs amid demand which hasn't yet returned to normal.
Boyd also has restored more indirect and support staffing resources in expectation of demand improving, O'Day said.
Confronted by the COVID-19 pandemic and reduced demand in spring 2020, Boyd acted "quickly and decisively" to cut costs, O'Day said.
"This included converting a large number of production facilities to skeleton staffed intake centers, in most cases staffed with a single employee," Boyd wrote in a quarterly earnings report.
Chief Financial Officer Narendra "Pat" Pathipati said some of the company's approximately 100 Canadian body shops remain reduced to intake facilities.
O'Day described that country as under an "extraordinarily tight lockdown" affecting demand and first-quarter same-store sales down by a "much more significant" degree.
Boyd Group Services derives about 90 percent of its income from the U.S. and the bulk of that from Gerber. This means its quarterly reports provide a sense of the overall industry's fortunes — not to mention how a powerful competitor is doing.
Boyd's same-store sales fell 14.2 percent compared to the first quarter of 2020 — a time period with sales largely made before COVID-19 crippled demand. Adjusted for exchange rates and the different calendars, same-store sales were down 12.6 percent in January-March, according to O'Day.
O'Day said CCC data indicates a 20 percent decline compared to the pre-pandemic first quarter of 2019.
O'Day called the company's first quarter results "significantly impacted" by COVID-19, though he said March 2021 sales beat the prior year once you reach the point they're being evaluated against the pandemic striking the U.S. economy in 2020.
Second-quarter 2021 sales so far are "only marginally higher" than the first quarter, according to O'Day. He attributed this to insufficient technician capacity to meet demand in some markets and the company's Canadian performance dragging down results.
"(T)he process of adding back technician capacity and re-engaging in pre-COVID initiatives to address this constraint remains in process," Boyd wrote to investors. "This may result in technician capacity constraints in some markets in the near term, notwithstanding a return to continued improvement in demand in most U.S. markets."
O'Day said some U.S. shops had reached pre-pandemic levels, and some markets possibly might be nearing that point.
Asked if he felt Boyd restored body shop staff too fast and would make adjustments based on current demand, O'Day said, "I'm comfortable with the approach that we've taken." He dismissed the idea of "knee-jerk reactions" to short-term changes.
In fact, O'Day said Boyd had begun to start investing in a technician development program it hadn't funded during the prior pandemic months. He said analysts could see this outlay in the company's profitability and said the spending resumed in the "very early part of the year."
Asked if a net outflow of technicians had arisen — repairers opting to no longer work in the collision space — O'Day said he hadn't seen any data on the topic. He did note that overall workforce participation across all industries had been lower and expected the end of a U.S. federal unemployment bonus in the fall could alleviate this.
But some automotive repairers do appear to be actively looking for work.
The latest Bureau of Labor Statistics data isn't specific enough to study the auto body industry's unemployment rate by itself.
But we do know that U.S. unemployment in the broader "Repair and Maintenance" category — a segment dominated by the auto body, service and mechanical repair aftermarket — stood at 6.9 percent in April, an increase from March's 5.3 percent but much better than 15.9 percent in April 2020. (The BLS also said the repair and maintenance sector employed 14,000 more people in April than it did in March.)
The broader U.S. April unemployment rate was 5.7 percent, compared to 14.4 percent in April 2020.
The BLS doesn't base the unemployment rate on the number of Americans receiving unemployment benefits. Instead, it measures the proportion of jobless people who made at least one "active" effort to obtain work in the four weeks prior to being surveyed. This means taking some form of initiative, such as applying for a job; the BLS doesn't count "passive" behavior like merely scrolling through job ads. The jobless rate also counts people who are "temporarily laid off and expecting to be recalled to their job." The government doesn't expect them to be looking for jobs (probably since these workers already have one), but it does consider them unemployed.
Everyone else is classified as "not in the labor force" and isn't factored into the unemployment rate.
An analyst asked if the rate of poaching talent had changed at all between large multi-shop operations, O'Day said he couldn't comment on such companies, but "it's always been a very competitive environment for technicians."
"We continue to execute on our growth plans with 35 locations opened year to date, the majority being single shop growth. Our pipeline, including acquisitions as well as greenfield and brownfield locations is healthy and we are confident in our ability to achieve our five-year plan," O'Day said in a statement Wednesday.  "As vaccination rates increase and as market demand returns to normal levels, we are well positioned for the future with our leadership position, our growth pipeline and many business initiatives, including our WOW Operating Way, scalable technician development program, scanning and calibration, OE certifications and intake center strategy to name a few."
Another inquired about training techs for new technology. O'Day said Gerber had long been investing in training and had an internal team for it. "We are very well prepared to continue to invest in our team members" amid increased complexity.
More information:
"Boyd Group Services Inc. Reports First Quarter 2021 Results"
Boyd Group Services, May 12, 2021
Boyd Group Services first-quarter 2021 earnings call
Boyd Group Services, May 12, 2021
Boyd Group Services first-quarter 2021 report
Boyd Group Services, May 12, 2021
Featured image: A Gerber Collision in Manistee, Mich., is shown. (Julie Dawes/Repairer Driven News)
Share This: