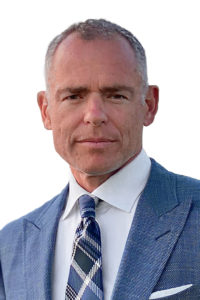 FinishMaster parent company Uni-Select on Wednesday announced that CEO Brent Windom would retire effective June 30.
Uni-Select Executive Chairman Brian McManus will take over as CEO and also continue to serve as executive chairman. Uni-Select had named him to the chairman role following shareholders voting him onto the board in May, 
"Given Brent's decision, the Board determined that it would be a natural fit for Brian to take on the day‑to‑day operations of Uni-Select as CEO," Uni-Select CEO Michelle Cormier said in a statement. "We are very pleased that he decided to accept this additional role. To ensure a smooth transition, Brent has agreed to stay on as a consultant for a period of two years."
McManus retired as CEO of Stella-Jones in 2019 after nearly 20 years leading the company. According to Uni-Select, he grew Stella-Jones from $100 million in revenue to more than $2 billion.
"During his tenure, he consistently outperformed key benchmarks and industry peers, creating exceptional value for shareholders through strategic acquisitions and operational excellence, while also building a strong and talented management team," Uni-Select wrote in an April news release announcing its intent to have McManus be executive chairman.
"I wish to thank the Board for their trust in my leadership and look forward to working with the management team to develop the strategy, grow the business and continue to create value for shareholders," McManus said in a statement.
Uni-Select named Windom CEO in May 2019, elevating him from the role of president of the Canadian Automotive Group — the company's second largest segment after FinishMaster. The CEO position had been open since the departure of Henry Buckley in September 2018, filled in the interim by board André Courville.
Windom had logged more than 20 years with Uni-Select, including a stint as president of Uni-Select USA.
"I spent over 20 years working at Uni-Select in various positions and through different business cycles and transformation periods. I felt it was time for me to leverage my experience by transitioning to a consulting role," Windom said in a statement.
"We thank Brent for his many years of loyal and dedicated service to Uni-Select," Cormier said in a statement.
McManus takes over a company coming off of the COVID-19 pandemic and a company overhaul plan initiated in June 2020. As of Dec. 31, 2020, the plan led to Uni-Select having spent $13.8 million, "mainly for severance and closing costs as part of rightsizing activities," but producing $30 million in savings.
In February, Uni-Select said it had completed work overhauling the Canadian Automotive Group and the Parts Alliance U.K., but it hadn't yet finished work on FinishMaster — Uni-Select's most important segment.
This continued to be the case as of May, when Uni-Select's first-quarter earnings report stated "potential areas of optimization are currently under review by the FinishMaster U.S. segment, aiming to align the cost base with its evolving customer portfolio."
FinishMaster retained 28-30 percent market share in key areas last year. It posted more than $653.7 million in sales — down 21.3 percent in the pandemic year — representing more than 44.4 percent of Uni-Select's 2020 sales.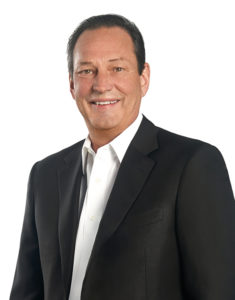 On May 13, Uni-Select reported that overall first-quarter 2021 sales were down $370.1 million, or 9.2 percent — but profitability had soared.
"We had a strong start to the year, as our adjusted EBITDA(1) and related margin were up a robust 68% and 350 basis points, respectively, essentially driven by the sustainable benefits provided by our continuous improvement initiatives in all of our businesses despite being up against a comparable quarter that was marginally impacted by the early stages of the pandemic," Windom said in a statement May 13.
"… Looking forward, with the visibility we have today, we expect our 2021 consolidated results to progressively improve over 2020. We also anticipate ramping up capital investments to pre-COVID levels and end the year with a level of total net debt similar to 2020. We are confident in the sustainability of the improvements realized in our business. We are continuing to focus on our sales initiatives and the next phase of our continuous improvements, to further build shareholder value."
Windom said the year-over-year sales decline was "expected" and "essentially attributable to the slower recovery in our refinish business in the U.S."
FinishMaster posted $158.2 million in sales during the quarter, down 21.7 percent, and same-store sales fell 18.6 percent from the first quarter of 2020. But the fourth quarter of 2021 saw same-store sales down 21.3 percent, and FinishMaster's results in the first quarter of 2020 are being compared to what was mostly a pre-coronavirus earnings period.
"The current quarter (FinishMaster) results are benefitting from improvement plans and associated savings as a result of a reduced workforce and the integration of company-operated stores over the last twelve months, the reduction of discretionary expenses and a partial reversal of the bad debt provision," Uni-Select wrote in a quarterly news release. "During the same quarter in 2020, this segment was affected by a one-time charge. These elements were partially offset by a lesser fixed cost absorption in relation to the lower volume of sales."
FinishMaster reported success in growing its gross margin during the first quarter — partly offset "by an evolving customer mix affecting the FinishMaster U.S. segment, as a result of a growing proportion of national accounts with lower margins." However, it also said higher FinishMaster pricing had helped the company's first-quarter gross margin compared to a year ago.
Uni-Select in February said its 2021 priorities for FinishMaster included:
• Leverage our Business Intelligence tools to improve visibility on operating metrics and efficiencies
• Conduct a market-by-market analysis and strategy combined with sales force deployment optimization
• Initiate continuous improvement initiatives that bring sustainability through standardization, metrics and people development
• Implement a number of initiatives to preserve the efficiency gains realized in 2020 (Minor formatting edits.)
More information:
"UNI-SELECT INC. APPOINTS BRIAN MCMANUS AS CHIEF EXECUTIVE OFFICER"
Uni-Select, June 9, 2021
"UNI-SELECT INC. TO APPOINT BRIAN MCMANUS AS EXECUTIVE CHAIR AND ANNOUNCES MANAGEMENT AND OTHER BOARD CHANGES"
Uni-Select, April 1, 2021
"UNI-SELECT INC. REPORTS 2021 FIRST QUARTER HIGHLIGHTS AND FINANCIAL RESULTS"
Uni-Select, May 13, 2021
Uni-Select first-quarter 2021 report
Uni-Select, May 2021
Uni-Select, February 2021
Images:
Uni-Select Executive Chairman Brian McManus is shown. (Provided by Uni-Select)
Outgoing Uni-Select CEO Brent Windom is shown. (Provided by Uni-Select)
Share This: