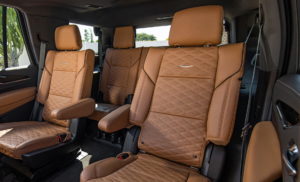 General Motors has given auto body shops more clarity into how they should conduct post-crash inspections and declared that numerous inspections or replacements wouldn't be necessary "instances of vehicle collision where damage exceeds minor outer body panel cosmetic distortion."
However, one set of inspection procedures must be carried out on every repair — no exceptions, GM wholesale dealer channel collision manager John Eck told a VeriFacts Guild 21 call Thursday.
"Safety is our overriding priority on everything. and really, every single vehicle, regardless of the severity level or what's being done, should have a seat belt operational and functional check," Eck said.
It's a seven-step process "that should be done on every vehicle, every seat belt, every time," Eck said.
GM's revised "Repairs and Inspections Required After a Collision" document (No. 5807146), which Eck said applied to every past, present and future GM vehicle, says the seatbelt check must be done "(a)fter ANY collision." (Emphasis GM's.)  The repairer wouldn't take the extent of damage into account until after the seatbelt work was done, according to the new document.
The seat belt check calls for a repairer to turn on the ignition and check that the seat belt reminder lamp works correctly "with the belt buckled and with the belt unbuckled."
Then, the OEM requires shops to conduct six inspections on "each seating position."
The typical GM vehicle has at least 5 seating positions. So this likely won't be something that can be blown through with a six minute, 0.1-hour labor time. Particularly considering Step No. 3: "Fully extend the seat belt webbing. Verify that the seat belt webbing does not have any twists or tears."
The OEM also still warns shops in the document against attempting to replace individual components on seat belt systems. (It also still calls for a new OEM seat back trim cover rather than replacing or replacing seams on seats with a side airbag module inside.)
"Always replace the entire seat belt system with the buckle, guide, and retractor assembly, which includes the latch and webbing material," GM writes. (Emphasis GM's.)
It also still offers guidance on when the seat belt condition warrants replacement, including "Replace any seat belt system if you are doubtful about its condition."
The next VeriFacts Guild 21 call will occur at 2 p.m. July 8.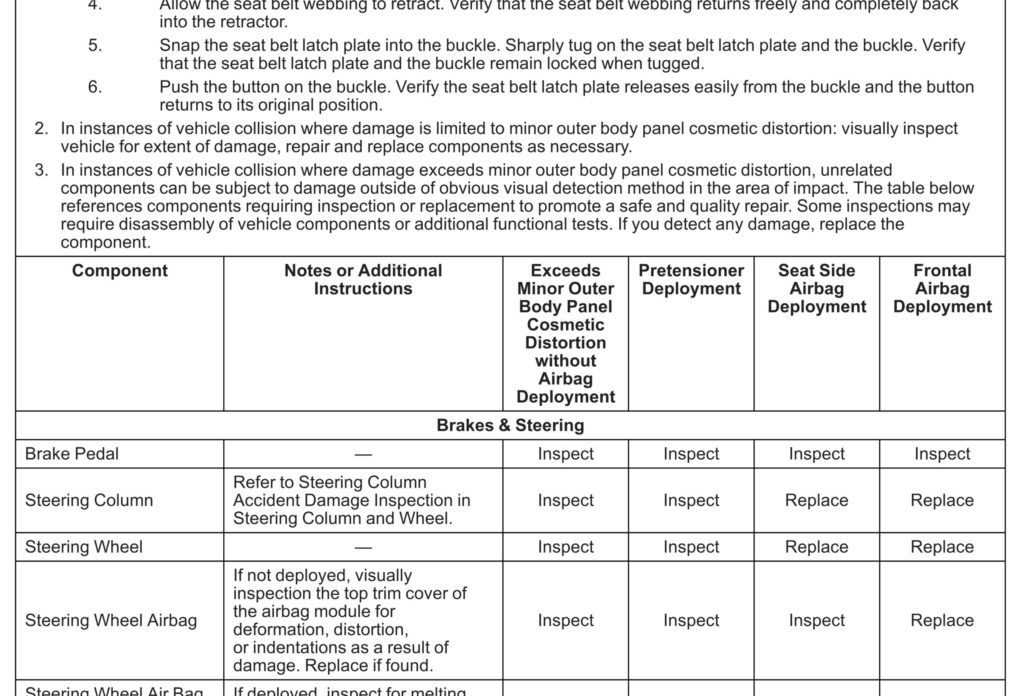 More information:
General Motors OEM repair procedures
"Repairs and Inspections Required After a Collision"
General Motors, May 2021
Images:
Seat belts appear on a 2021 Cadillac Escalade. (Provided by Cadillac)
General Motors announced Thursday it responded to feedback about its post-collision safety inspection and replacement requirements with revised guidance on when certain work became necessary presented in a more technician-friendly format. An excerpt is shown here. (Provided by General Motors)
Share This: