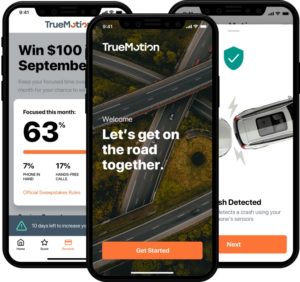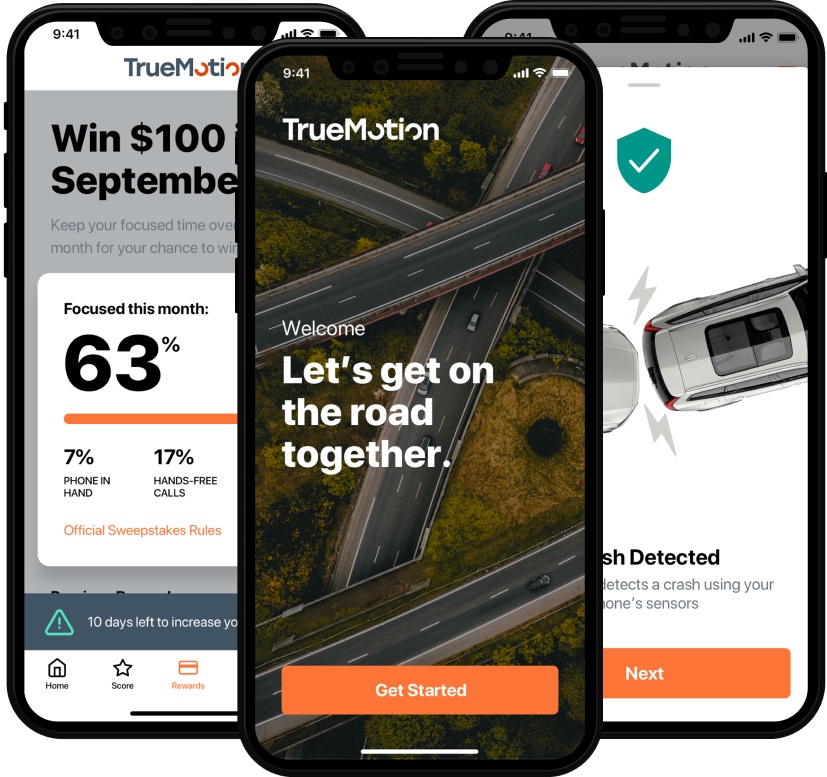 Cambridge Mobile Telematics on Thursday announced it had bought its top competitor TrueMotion, creating an automotive telematics powerhouse serving 21 out of the nation's Top 25 auto insurers.
CMT said it had already been the No. 1 telematics company in the world. TrueMotion ranked No. 2. Terms of the deal were not disclosed. TrueMotion CEO Ted Gramer will become CMT's chief operating officer.
"With this acquisition, we will use our world-class talent, technology, and scale to help our partners overcome the complex challenges of global road safety," CMT CEO William Powers said in a statement. "Both companies have helped transform the auto insurance industry, powering the shift from traditional rating models to usage-based and behavior-based insurance. We are excited to work together to bring telematics solutions to the users of the 1.4 billion vehicles on the world's roads."
The Cambridge Mobile Telematics News release pointed out that mobile telematics didn't even exist a decade ago but ought to be a $125 billion industry by 2026.
"We're thrilled to join CMT to enable the future of auto insurance," Gramer said in a statement. "About a decade ago, both companies were founded in Cambridge with the same mission to make roads safer. Now, we are joining forces to accelerate this journey. This acquisition makes sense on so many levels."
Both companies can use the sensors within a smartphone to study driver behavior and recognize when a crash has occurred. (CMT also offers the option of affixing a small "tag" device to the vehicle for an additional degree of accuracy.)
The technology has ramifications for collision repairers and auto insurers, and the merger might heighten its potential as a disrupter. Telematics services like these two firms' can be used by insurers to improve driver behavior, identify the lowest-risk drivers and court them with reduced premiums and diminish that carrier's overall frequency. And they can do so regardless of whether the insurer or consumer has access to OEMs' in-vehicle telematics data. Conversely, if this capability prompts lousy drivers in a market to self-select for less technologically advanced insurers, that could be a positive for those insurers' DRP facilities.
Telematics also allows insurers the opportunity to detect a crash, dispatch emergency services if necessary and start assisting the consumer with a claim immediately. This could foster referrals for DRP shops and compete with automakers' plans to do the same thing but promote certified shops. (Particularly if the insurer isn't charging the customer for such a service and the OEM is.) However, the ability of a carrier to obtain data about a crash severity — for example, the change in velocity a smartphone registered — could benefit all body shops by reducing disputes over whether a crash was too minor to warrant certain procedures. It also could help insurers agree quickly that vehicles are totals — or know that prior to the vehicle ever being towed to a shop.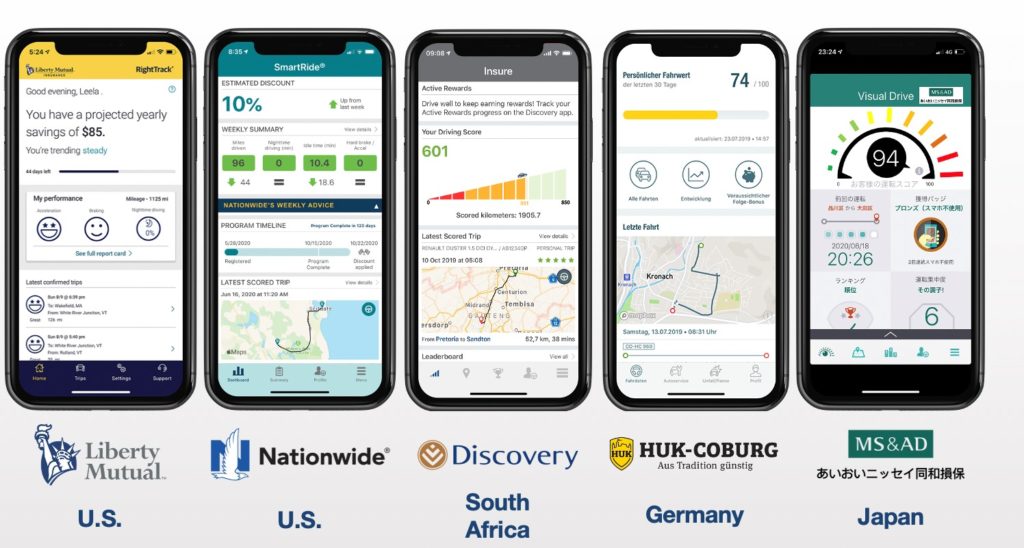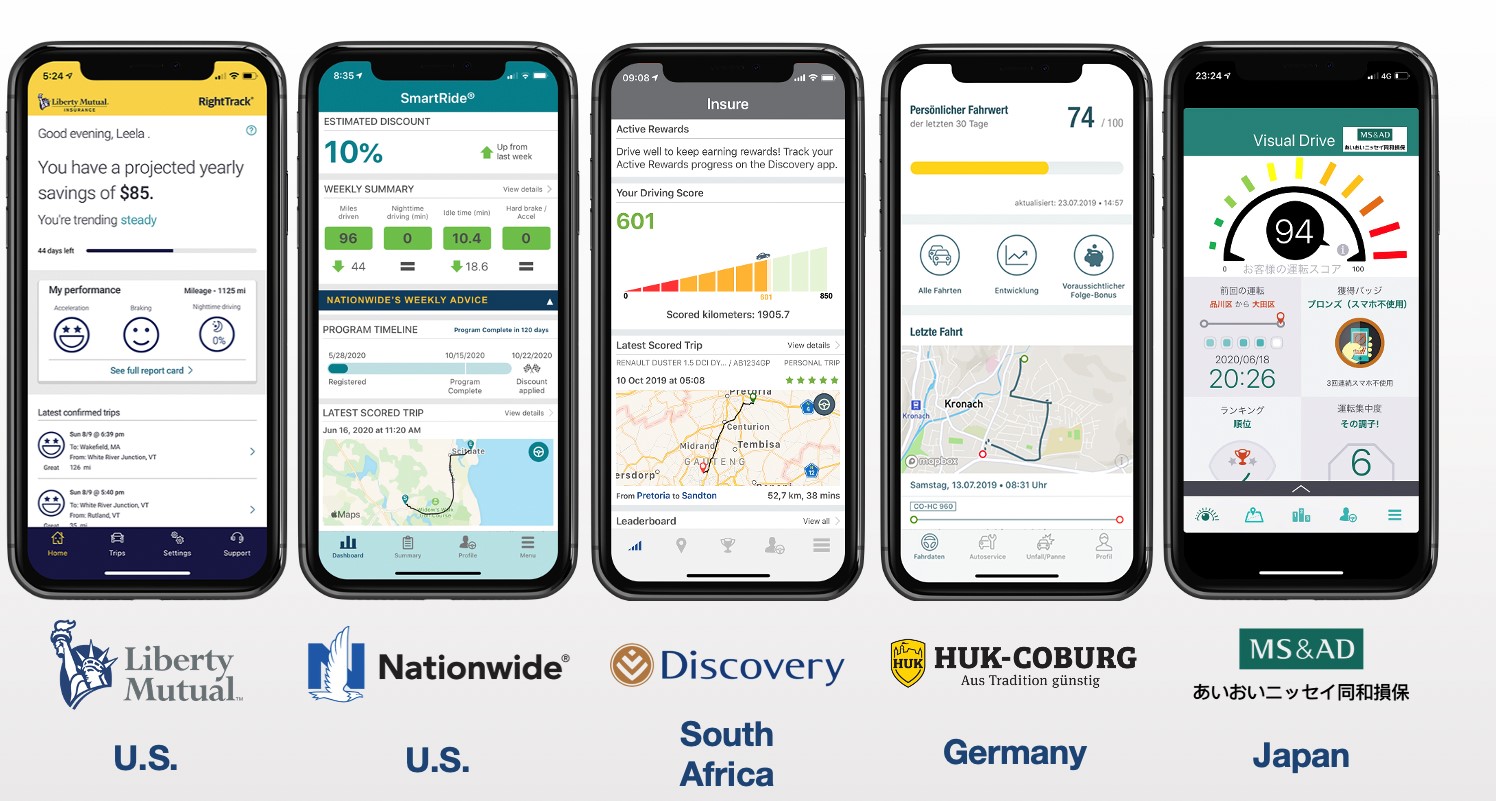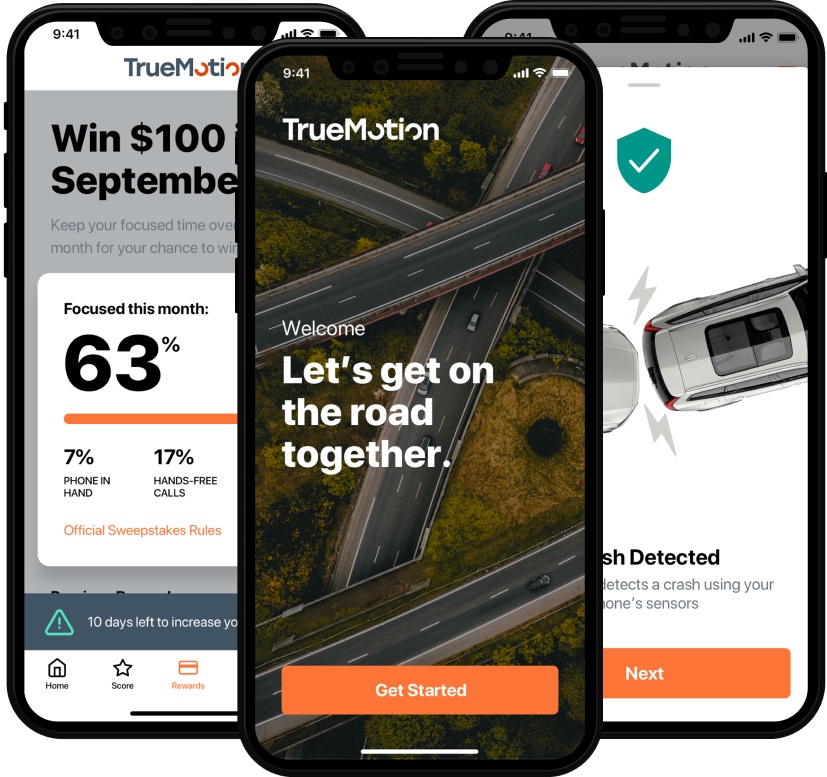 Such companies might have a value to automakers as well even though their vehicles already carry telematics and connectivity. GM, for example, recently used phone telematics to expand OnStar's protective capabilities to people who aren't even in a GM vehicle. If a rival automaker wishes to follow suit but lacks in-house smartphone telematics capability, they might lean on a company like CMT.
"CMT's platform combines sensor fusion, artificial intelligence, and behavioral science to enable insurers, rideshare companies, fleet operators, automakers, and the personal safety industry to accurately measure driving risk, help drivers become safer, and offer real-time crash assistance," Cambridge Mobile Telematics wrote in a news release Thursday.
"… By focusing on how people drive instead of who they are, telematics programs provide unique predictive capabilities for risk segmentation for personal and commercial insurers. Telematics measures adverse behaviors that cause crashes, such as phone distraction, excessive speeding, and a pattern of hard braking, indicating lower focus. This is a huge shift from traditional factors, which correlate with crashes, but don't cause them. Moreover, because drivers can control their telematics-based risk factors, they can reduce their crash risk and lower their insurance premiums using structured feedback and incentives. The two companies have proven these capabilities at scale with millions of users of mobile applications in more than 90 enterprise programs.
"This acquisition also strengthens CMT's ability to help insurers and the mobility industry modernize emergency response and claims processes. The advancements build on the companies' innovations for real-time crash detection and AI-based crash reconstruction using high-frequency sensor data. The technology enables organizations to dispatch roadside assistance within seconds of a crash, receive detailed information about a crash in minutes, and improve damage assessment for insurance claims."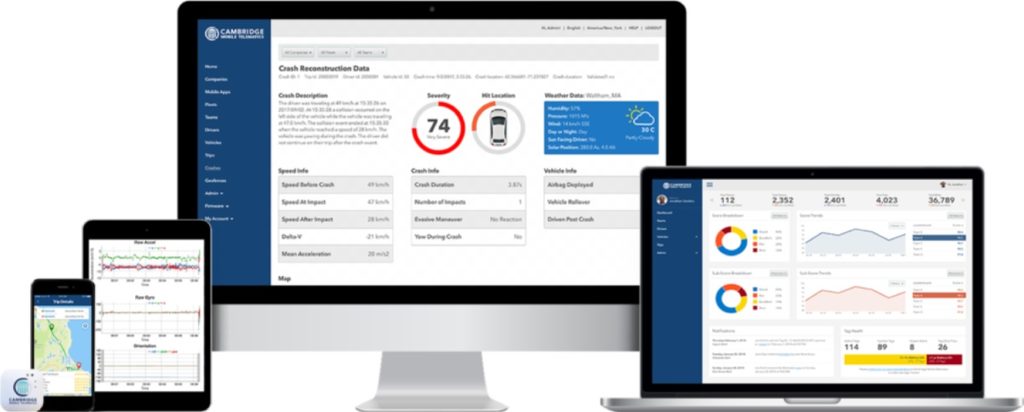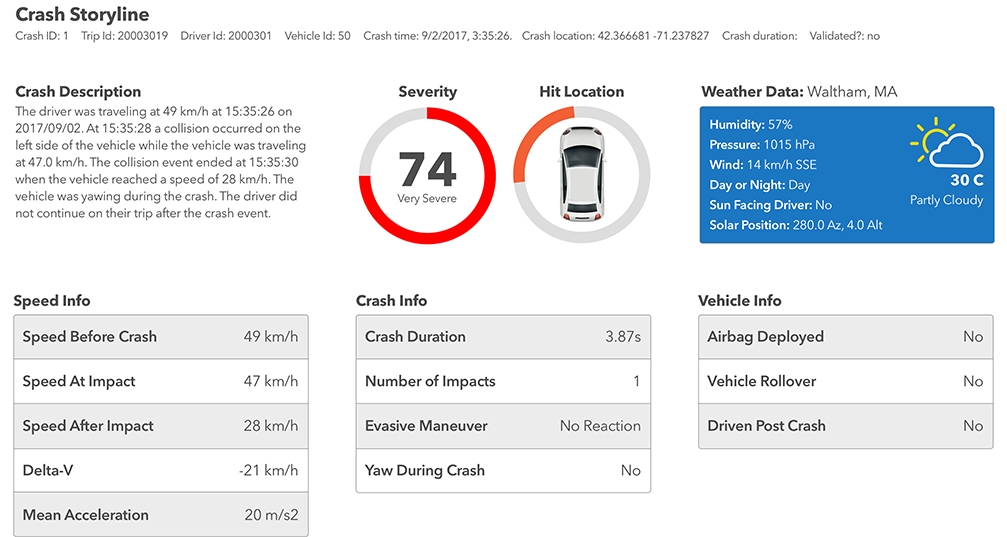 We asked if No. 2 TrueMotion had any capabilities or tech that No. 1 CMT didn't, and vice versa.
"CMT has a hardware/IoT component that TrueMotion doesn't have – TrueMotion's offerings have been entirely app-only, whereas CMT has App+Tag programs that have a second source of ground truth data," Cambridge Mobile Telematics marketing communication specialist Lisa-Marie Pascuccio wrote in an email Thursday. "We've also developed a video telematics product with a dual-facing camera – that just launched a few months ago. Otherwise, the two companies are incredibly complimentary – our crash detection and claims products are very similar, our telematics platforms are similar. That synergy is actually more of a factor in the acquisition – they've got great talent working on very similar technology, our cultures focusing on customers and data privacy are lockstep, etc."
"The adoption of CMT's telematics services has been growing exponentially since 2018, and with TrueMotion joining us, we are poised for even greater growth," Cambridge Mobile Telematics Chief Technology Officer Hari Balakrishnan said in a statement. "We will not only widen our lead in smartphone telematics, but also use our combined talent to invent new products for risk measurement, contextual telematics, and crash mitigation across emerging mobile, IoT, connected-car, video, and sensing technologies. We look forward to developing and deploying these products to serve our partners and drivers everywhere."
More information:
"Cambridge Mobile Telematics Acquires TrueMotion"
Cambridge Mobile Telematics, June 17, 2021
Images:
TrueMotion telematics technology is shown. (Provided by TrueMotion)
Various Cambridge Mobile Telematics products incorporated by global insurers are shown. CMT said June 17, 2021, it had bought its top competitor TrueMotion, creating an automotive telematics powerhouse serving 21 out of the nation's Top 25 auto insurers. (Provided by CMT)
Various Cambridge Mobile Telematics technology is shown. (Provided by CMT)
An illustration of Cambridge Mobile Telematics' Claims Studio crash reconstruction. (Provided by CMT via Business Wire)
Share This: