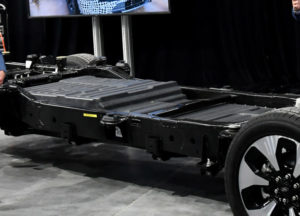 We recently covered Ford's warning that body shops might need to remove hybrid, plug-in hybrid, and fully electric batteries before subjecting such electrified powertrains to certain paint booth heat conditions.
"The temperature in some body shop paint booths can exceed 60°C (140°F)," Ford wrote in its recent "On Target' newsletter for the collision industry. "Therefore, during refinishing operations, the paint booth temperature must be set at or below 60°C (140°F) with a bake time of 45 minutes or less. Temperatures in excess of 60°C (140°F) or bake durations longer than 45 minutes will require the (high-voltage battery) and the (high-voltage traction battery) to be removed from the vehicle prior to placing it in the paint booth."
Ford also said the high-voltage battery "must be removed to avoid heat damage before any welding is performed near it."
We asked Ford last month if a body shop could actually conduct these battery removals in-house, or if an outside specialist would be necessary.
Audi, for example, has been very clear that collision repairers shouldn't remove the high-voltage battery on its fully electric e-Tron. Only personnel Audi has credentialed as High Voltage Technicians can do so. "This is not something you should do in your shops," Audi collision program manager Mark Allen said in an SCRS OEM Collision Repair Technology summit video last year.
Ford collision technical operations manager Chad Steed confirmed Wednesday that an in-house or dealership specialist would be necessary for a body shop to remove a high-voltage battery.
"Ford Motor Company position for HVB battery removal does require a specialty trained technician," Steed wrote in an email. "If the collision repair shop does not have a trained technician they will need to work with a Ford or Lincoln electric certified dealer.  We define this requirement through our Ford Collision Certified Network Requirements as well is our workshop manual procedures and service labor times."
Repairers who aren't Ford-certified would still need to follow the OEM procedure and certified network requirements or work with a qualified Ford dealership who can. After all, the same laws of battery physics and chemistry are going to apply regardless of your certification status.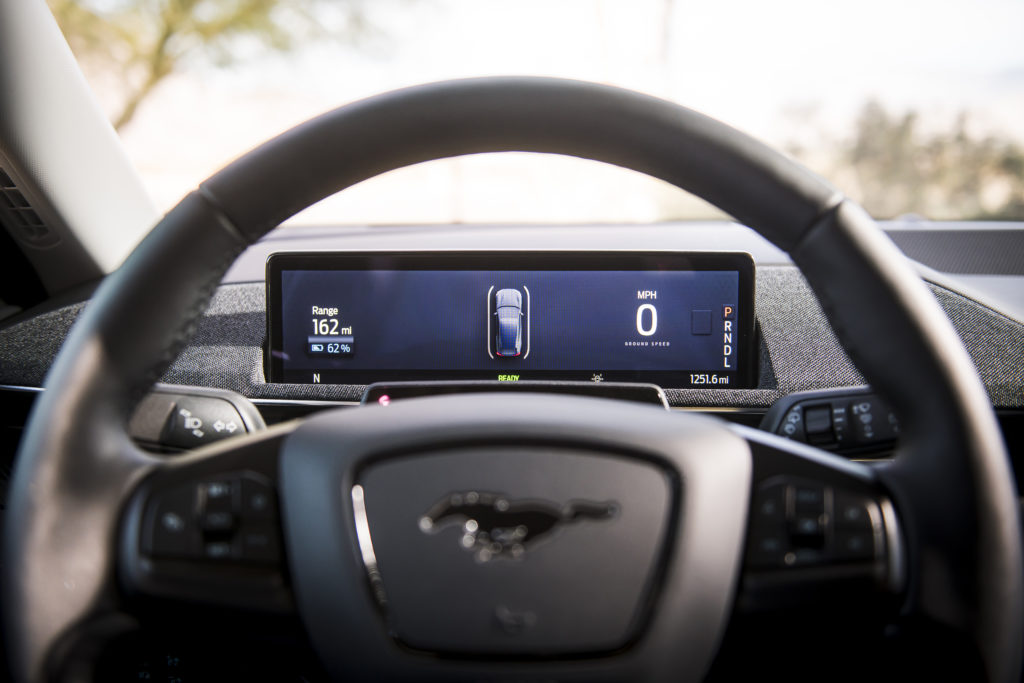 Since electric qualification represented a "special requirement," shops wouldn't find it on the "Free Resources" area of the official Ford OEM repair procedure website Motorcraftservice.com., Steed said.
Instead, he directed us to the Ford "Certification Summary" document within the collision.ford.com webpage.
"(A)ll the requirements including training, equipment etc. are called out," Steed said. "A special note at the bottom of the document also defines the training/equipment requirement."
As of Thursday morning, all Ford-certified shops need a minimum of high-voltage gloves, vehicle signage and an electrical safety rescue hook regardless of whether they're removing the battery.
Ford also requires at least one technician at a certified shop to have personally finished seven I-CAR courses related specifically to hybrid and other electrified vehicle repair and safety. (That same person must also have completed I-CAR's "Ford Service Information Navigation for Collision Repair.")
Now, if a repairer wished to actually remove the high-voltage battery, Ford says they need a battery lift table with 9 inches of ground clearance, the ability to lift 3,000 pounds and a minimum of 60 inches by 30 inches worth of table surface. (Electric vehicle batteries can be large and heavy.)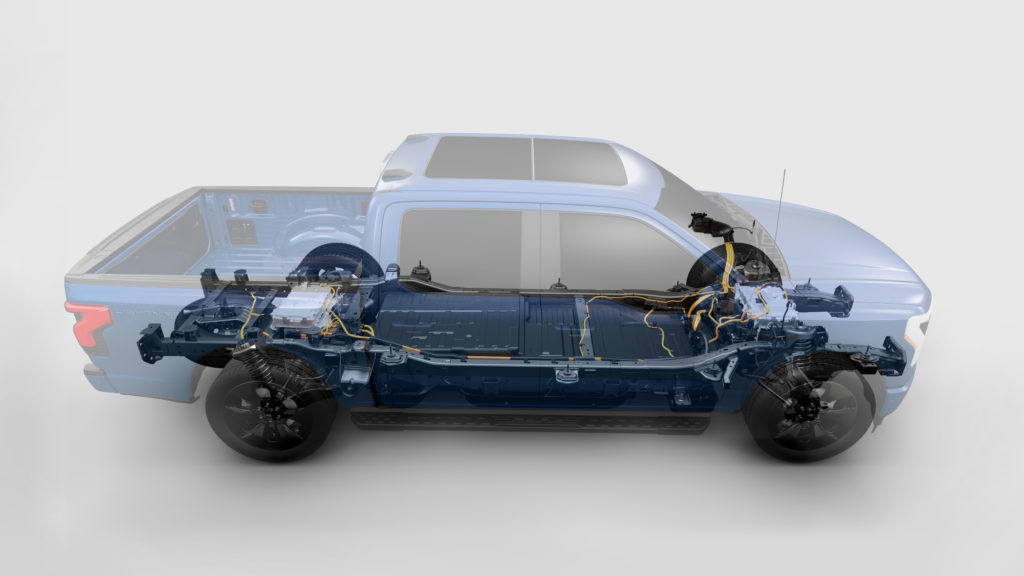 They'll also need an engine crane able to lift a minimum of 1 ton but with legs no higher than 9 inches, according to Ford. The OEM said a high-voltage battery lifting kit would be used in conjunction with the crane.
The shop must have installed a two-post lift (either above-ground or in-ground) which can handle between 7,000 and 12,000 pounds. Hoist adapter pads are also required to lift battery-electric Fords.
"Collision repairers that do not have the required tools and equipment listed above to remove the HVB must work with a Ford or Lincoln Electric Vehicle Certified Dealer for HVB removal," Ford wrote.
We asked about another line in the On Target directing repairers to first "Isolate the HV system as directed by the Ford Emergency Response Guide for the vehicle" before removing the battery. Steed said repairers could find this information for the 2021 Mustang Mach-E within the free resources on the Motorcraftservice.com OEM procedures website. Other emergency response guides for electrified vehicles are also present there.
Correction: An earlier version of this article provided an incorrect title for Ford collision technical operations manager Chad Steed. The story has since been updated to address this.
More information:
"High-Voltage Battery Warnings" 
Ford On Target, April 2, 2021
Ford "Certification Summary" equipment and training requirements
Ford, Dec. 7, 2021
Ford free "Quick Guides" section of OEM procedure website
Images:
The battery and chassis of a 2022 Ford F-150 Lightning is shown. (Sam VarnHagen/Provided by Ford)
The range left on a fully electric 2021 Ford Mustang Mach-E battery is shown. (Provided by Ford)
A 2022 Ford F-150 Lightning powertrain and frame are shown. (Provided by Ford)
Share This: